Jamahal Hill warns Tom Aspinall 'get ready' after UFC 295 win: 'I wanna do my thing at 205 and then go up'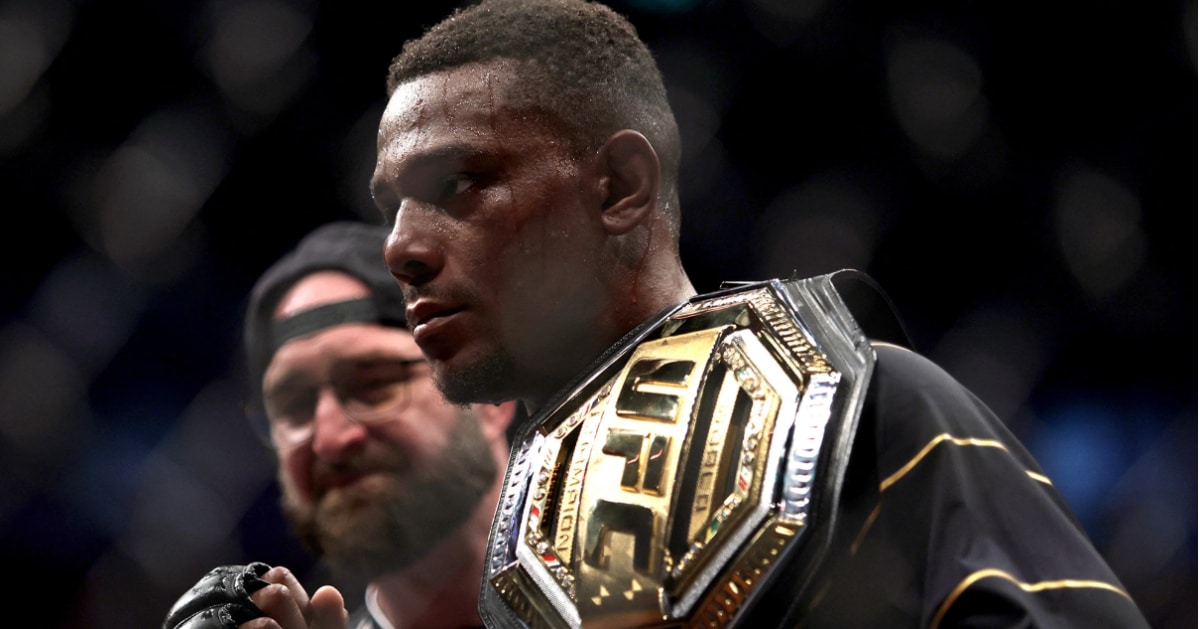 Former UFC light-heavyweight champion, Jamahal Hill tells Tom Aspinall to get ready for a future fight between the two.
Hill was cageside for UFC 295 and after watching Alex Pereira win the 205lb title and Aspinall win the interim heavyweight crown, he plans on fighting both. 
After vacating the light-heavyweight championship due to injury, Hill is set to return to an immediate title shot against Pereira. This is no easy task considering how dangerous the Brazilian has proven himself to be, but 'Sweet Dreams' seems confident of not only getting the job done and carving out a legacy at 205lbs. 
Not stopping there, Hill also  wants to be one of the latest to challenge for a title a second weight class, telling Aspinall to 'get ready'
"I think Tom is a stud, I think Tom is like the new prototype of what heavyweights are," Hill said on TNT Sports. "I definitely wanna do my thing at 205 and then go up and eventually see him too. So Tom, get ready for me baby, someday. I think he has great movement. I think his coaches focus on a lot of good things, the right things to give him an edge in this game. (H/T MMA Mania)
"A lot of them have the same philosophy as my coaches have and employ with me and things like that," Hill continued. "I think he's definitely built the right way, the way fighters should be built. It's exciting. I'm game. I'm always game. Any time I see somebody exciting or new or they're bringing something fresh to the cage, I wanna test myself against that."
Alex Pereira Vs. Jamahal Hill
Pereira has stated that he intends to stay as active as possible, something which he has maintained throughout his career.
So it will be up to Hill and how long it will take him to recover from his ruptured Achilles tendon.
How would Jamahal Hill do at heavyweight?