Jake Paul confirms altercation with Floyd Mayweather was fake: 'We got exactly what we wanted'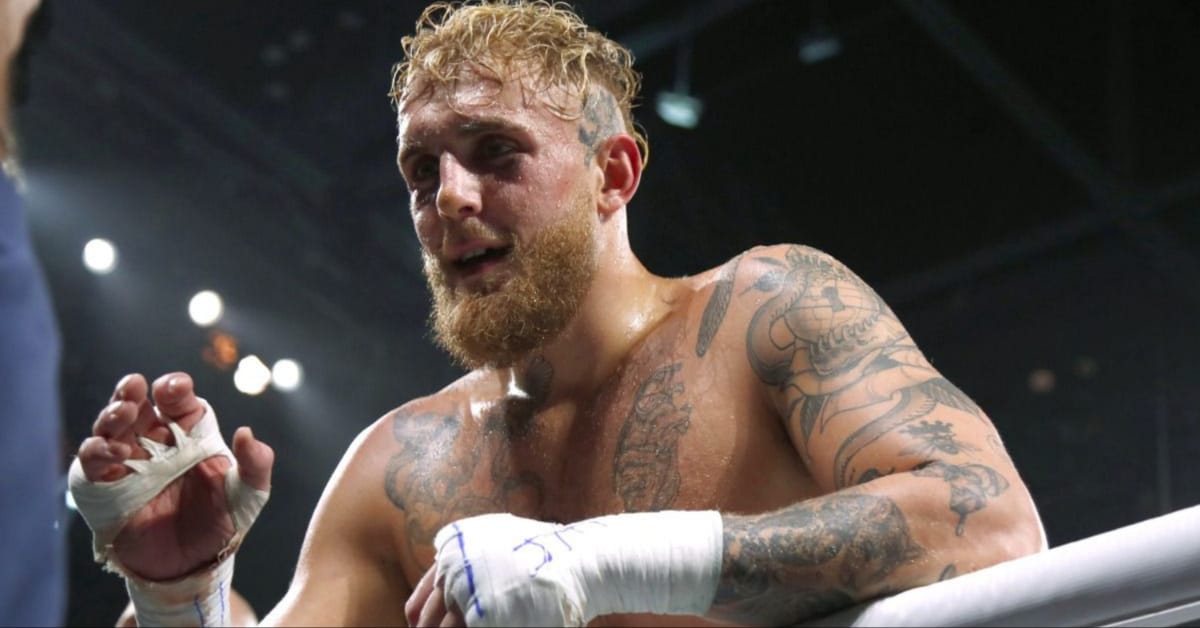 Boxing influencer Jake Paul has said his viral run in with Floyd Mayweather was actually staged.
Back in March, the two clashed outside of the Kaseya Center following a Miami Heat game.
Paul was leaving the arena when he was suddenly approached by Mayweather and his entourage.
After a tense verbal interaction, Jake Paul, who was heavily outnumbered by Mayweather's men, was seen running off.
Although Paul admittedly criticized his own actions for fleeing the scene, he is now saying it was all a ploy to stir up fight rumours.
Jake Paul claims his altercation with Floyd Mayweather was a PR stunt
Speaking with Wade Plem on his livestream, the 'Problem Child' claims it was a successful PR stunt which attracted many eyes.
This is not the first time Paul has clashed with 'Money' Mayweather.
The two have a history dating back to the leadup of his brother Logan's fight with Mayweather.
They came face-to-face in a heated debate until Jake snatched his hat and a brawl broke out.
Mayweather, who's professional record stands immaculately at 50-0, is constantly in question regarding whether or not he is actually retired, but he is clearly still enthused by the fight game.
Paul is coming off the first professional loss of his career to the hands of heavyweight icon Tyson Fury's younger brother, Tommy Fury.
Paul has also recently signed a contract with the PFL, leaving him numerous routes to choose from in his next venture, although a rematch with Fury is favoured.