How much do UFC fighters get paid is a common question from MMA fans. The answer really depends on a variety of factors that we're going to break down for you.
Here is a full breakdown of how much UFC fighters get paid to fight. Everything from the pay structure, sponsorship money, bonuses, and how certain fighters get paid more than others.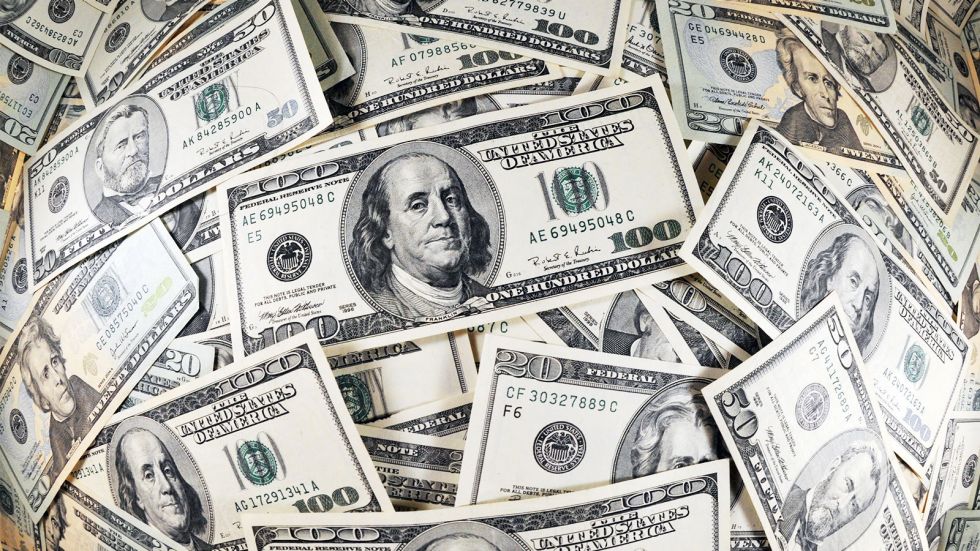 UFC Fighter Pay Scale
How much UFC fighters get paid will depend on where they stand on the card. The UFC has a three-tier system that they use to separate the majority of the roster.
Low-Tier
Midtier
High-Tier
The Low-Tier
The low tier of the pay scale is where newer fighters start at. Most of the fighters in this tier make up the preliminary bouts of each UFC event.
Debuting fighters on the prelims now get a minimum of $12,000 to show and another $12,000 to win. Putting their possible earnings for the fight at $24,000 doesn't include sponsorship money or possible performance bonuses.
Other fighters on the low tier with more fights can possibly make up to $50k a fight.
The Mid-tier
Fighters in the mid-tier of the UFC can make around $50k to a low six figures per fight. Generally, on this level of the pay scale are fighters ranked below the top 5.
Elements That Factor Into UFC Fighters Pay
There are various elements that factor into how much each fighter gets paid. Here are the three biggest things that factor into how much a fi
Performance
The most obvious element that factors into a UFC fighter's pay is their performance. In order to get paid more money in any sport, especially combat sports, MMA fighters must win consistently.
UFC fighters that make the most money in the promotion are the ones that win fights. Their pay will increase as they work their way up the ranks and continue winning.
Fight Bonuses
To give fighters incentives to put on good performances, the UFC implemented fight bonuses. In each event, they give out bonuses to four fighters in three categories.
Knockout Of The Night
Submission Of The Night
Fight Of The Night
Earning one of these performance of the night bonuses will net fighters an extra $50k to their purse. Fighters like Charles Oliveira have netted nearly a million dollars in their career from these performance bonuses.
Popularity
Popularity, in recent years, has become a big element that affects a fighter's pay. When a fighter gains a large following of fans, this popularity becomes invaluable to them.
This popularity makes the fighter a draw. Meaning that their fans are more likely to pay to watch them fight either live or on PPV.
Being a popular fighter that fans pay to see gives them a big advantage in contract negotiations. They can use their popularity as leverage to demand more money for their fights. Possibly even a percentage of PPV buys or tickets sold at the live event.
Sponsorship Money For UFC Fighters
UFC fighters also get a small sum from the UFC's sponsorship deal. Originally this sponsorship deal was with Reebok, but the promotion now has a new deal with Venum.
The structure of the sponsorship deal is about the same as with Reebok, but with a slight pay increase.
1-4 Fights: $4000
5-10 Fights: $5000
11-15 Fights: $10,000
16-20 Fights: $15,000
21-35 Fights: $20,000
Title Fight Challenger: $32,000
Champion: $42,000
Under the sponsorship deal with Venum, sponsorship money for fighters has gone up 10% from the original Reebok deal.
Criticisms Of The UFC Sponsorship Deal in
Since the UFC originally implemented the sponsorship deal, it has been heavily criticized. Both fans and veteran fighters have made their feelings known about the rules of the sponsorship deal.
Under the sponsorship deal, fighters can only wear fight kits that Venum makes for the fighters. They are not allowed to wear their own gear or have any other sponsors on their shorts or shirts.
The main gripe of many veteran fighters is the sponsorship deal drastically cuts their pay per fight. Many known fighters were making money well into the high six figures per fight on their sponsorships.
Most recently, Luke Rockhold and Francis Ngannou have aired their grievances. In two separate interviews, they both claimed to have lost over a million dollars due to the UFC sponsorship deal.
Unfortunately, the UFC sponsorship deal is going nowhere, so fighters must play by the promotion's rules.
The Highest-Paid UFC Fighters
Let's highlight the highest-paid athletes to give you a clearer picture of how much UFC fighters get paid. Here is a list of the highest-paid UFC fighters currently in the promotion.
Max Holloway
Former featherweight champion and fan favorite Max Holloway has collected quite a few nice paydays. Consistently earning high six-figure paydays since he became a champion and after his reign.
In his most recent rematch with Alexander Volkanovski, Holloway made an estimated $600,000. A win would have netted him a nice $1 million-plus payday.
Jorge Masvidal
Since saving his UFC career in 2019 with three impressive stoppages, Masvidal has become one of the highest-earning contenders. Even during his current losing streak, Gamebred has earned a few million dollars combined from those fights.
Petr Yan
The former bantamweight champion has consistently made high six-figure paydays over the last few years. In his rematch against Aljamain Sterling, Yan earned a $1 million payday. Yan would also earn around $500k for his controversial loss to Sean O'Malley.
Sean O'Malley
Since developing his persona, O'Malley has gained a large fan base, and with it has come larger paydays. O'Malley has consistently earned six figures a fight since his TKO win over Thomas Almeida. In his most recent fight, Sugar earned over $600k in a win against Yan.
Amanda Nunes
The reigning women's featherweight champ and GOAT of women's MMA is the highest-paid female fighter. During her first reign as champion, Amanda Nunes was earning high six-figure paydays.
In her recent bouts with Julianna Pena, Nunes earned over $1 million in both fights. Nunes will likely continue making paydays over $1 million until she retires from the sport.
Alexander Volkanovski
The reigning featherweight champion has been well paid during his time as champion. He most recently made over $1 million for his last two title defenses against Chan-sung and his 3rd fight with Holloway.
Volkanovski's next fight is a champ vs. champ match against Islam Makhachaev, which wil be the highest payday of his career.
Kamaru Usman
The former welterweight champ, Kamaru Usman, has been making over $1 million a fight over the last few years. Earning $1.04 million from the Gilbert Burns fight, $1.5 million from the Masvidal rematch, and another million against Covington.
Usman has proven to be one of the best fighters in the world, and he'll continue making these nice paydays.
Charles Oliveira
Charles Oliveira had been proven by many critics wrong by beating the best fighters in the world to become champion. During his run as champion, Oliveira earned well over $1 million per fight up until he lost the title.
He'll look to continue earning these high paydays, and he begins the journey to win back the lightweight championship.
Dustin Poirier
The Diamond is one of the most-paid non-champions currently on the roster. Poirier made over $1 million in his first fight with Conor McGregor and over $5 million in the rematch. More $1 million dollar paydays are in Dustin's future as he continues his journey to get back his title.
Israel Adesanya
The now former middleweight champion has been earning paydays like Anderson Silva used to earn. During Adesanya's reign as middleweight champion, he earned well over $1 million per fight. In a loss to Alex Pereira, Adesanya nearly made $2 million.
Conor McGregor
When talking about the highest salaries of UFC fighters, nobody touches what Conor McGregor makes per fight. Since earning $100 million from boxing Floyd Mayweather, McGregor is the highest-drawing fighter in the UFC.
For his last two fights against Dustin Poirier, McGregor earned well over $20 million from both. On top of his base pay, Conor also receives PPV points and a percent of the live gate.
UFC Fighters Pay Compared To Other Pro Athletes
Compared to all other professional athletes, the pay for UFC fighters is incredibly lower than all other major sports. Athletes in the NFL, NBA, or Champions League earn 50% of the revenue within each league.
UFC fighters earn less than 20% of the promotion's revenue. A thirty percent difference in revenue from athletes in other major sports.
The salaries of top pro boxers also make between 5 and 10x more than UFC champions make. Conor McGregor's biggest payday was from boxing, which netted the former UFC champion around $100 million.
Will UFC Fighters Get Paid More In The Future?
Over the past few years, the salaries of UFC fighters have been increasing. They are now making more than ever within MMA, but they could be earning more.
It is up to the fighters and fans to continue pressing the UFC to increase fighter pay. UFC fighters put their lives on the line every time they step in the cage and deserve reasonable compensation.