After quite a controversial fight at UFC 208, Holly Holm finds herself in an undesirable position. Coming off three straight losses, 'The Preacher's Daughter' hasn't tasted victory since December 2015. Following her stunning knockout of Ronda Rousey at UFC 193, Holm had stated she didn't want to be defined by that sole moment. Unfortunately for the ex-champion, that was the last time she has shined in the octagon. Back-to-back losses against Miesha Tate and Valentina Shevchenko marked a 2016 that Holm would probably rather forget.
With the making of the women's featherweight division came an opportunity of a lifetime. Both Holm and opponent Germaine de Randamie were poised to make history. Sadly it didn't play out how anyone had hoped. After being rocked by clean strikes after the bell in round two, Holm would go on to lose by decision. The referee and judges supplied by the New York Athletic Commission have faced heavy criticism since. The same incident happened after round three, although Holm was clearly rocked by the earlier infraction.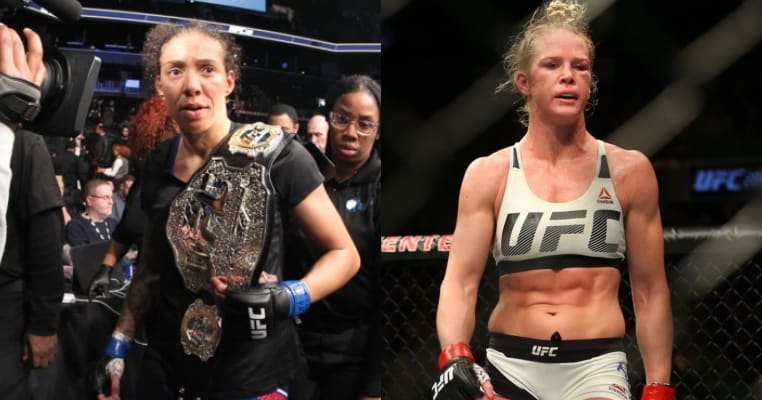 Appeal
During what was meant to be a milestone in the new division's history, we saw two examples of questionable officiating. Apologizing after the fact, 'The Iron Lady' stated the strikes at the end of round two and three were unintentional. All the same, many fans felt 'GDR' should have been deducted at least one point. According to a report on MMAFighting.com, Holm's manager is considering an appeal of the lamented result at UFC 208:
"We're definitely looking into our options," Fresquez said. "We're looking into the options we have with the commission. We don't know the necessary process yet. … It's definitely an avenue we'll be exploring."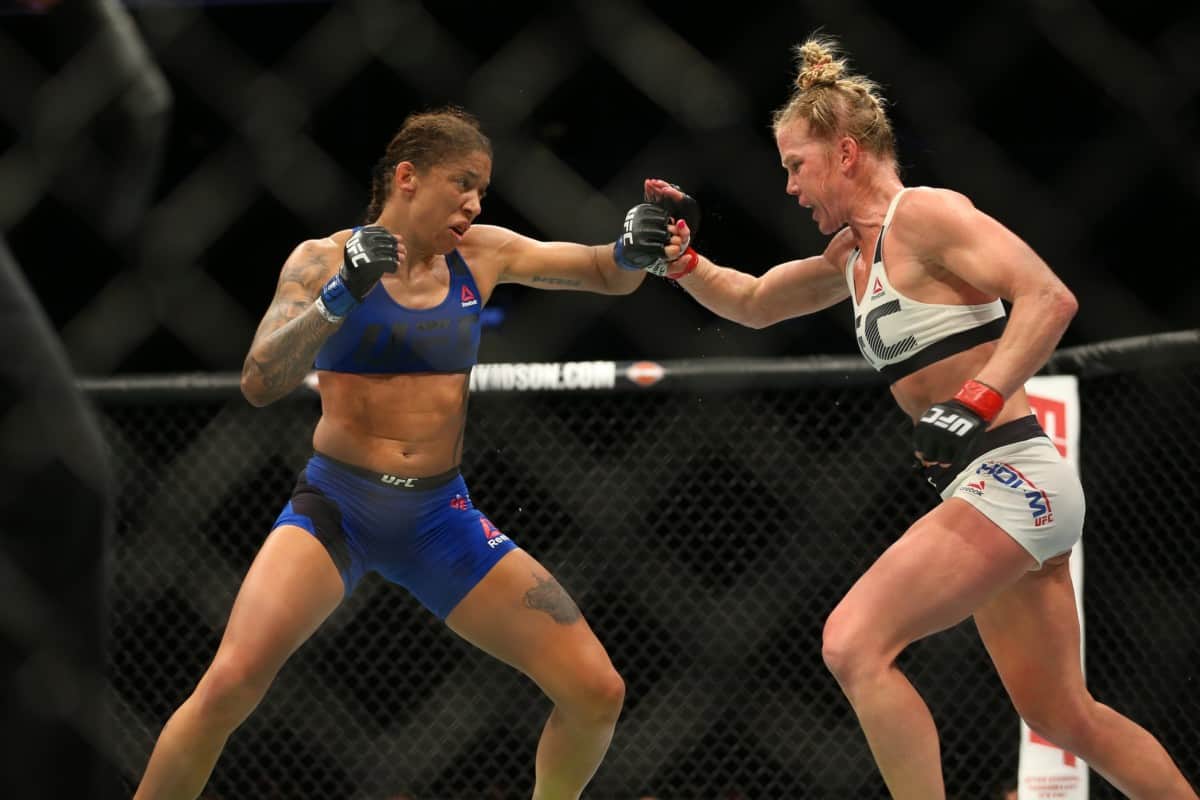 Rematch?
Amid the debate about the result, the newly crowned 145-pound champion offered Holm a rematch. Should the result be overturned, then a second bout would surely be imminent. If not, at least 'The Preacher's Daughter' has an avenue to a do-over, in theory.
Would it be fair to say that de Randamie's win should be overturned? Cast your mind back to 'stoolgate' featuring Yoel Romero and Tim Kennedy, is the UFC 208 main event on par? Romero's victory over Kennedy stands to this day. Stay tuned as we bring you updates when this story evolves.