Has Bellator Become A True Threat To The UFC?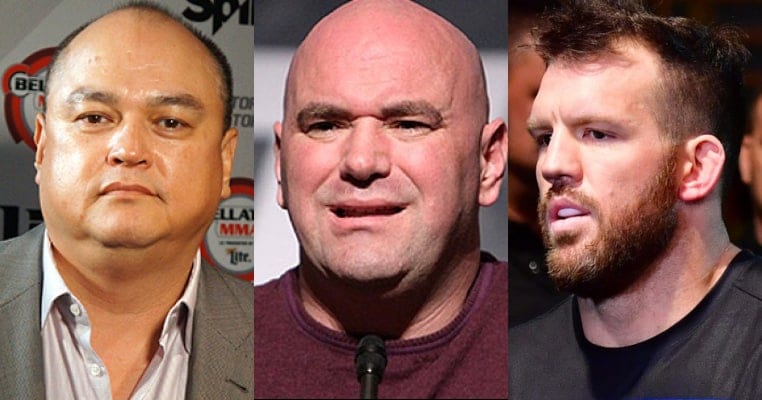 Recently, Bellator, the only mixed martial arts (MMA) promotion that can be considered to even be in the vicinity of the UFC, has made waves with their ultra-busy – and potentially ultra- successful – last week that saw them sign three Top 10-ranked former UFC fighters.
The 'new' (or perhaps just same-old) strategy of fledgling UFC owners WME-IMG has seemingly been to cut costs by jettisoning not only many employees' salaries, but also many fighters who did not agree to the offer that was given, even those who could still be considered in their athletic primes. The names Lorenz Larkin, Ryan Bader, and Michael McDonald will do much to bolster Bellator's legitimacy and status, yet on UFC banners, they were deemed expendable, which will only be to the benefit of Scott Coker and company.
Even more shocking was the nonchalant attitudes with which all three top contenders were let go, as Larkin, arguably the most valuable of the three, said there no was 'trust' in the negotiations that saw him receive an offer months after he became a free agent, and McDonald's detailed back-and-forth with UFC matchmaker Sean Shelby, whom he once considered a 'friend,' that persuaded him to ask for and receive his release.
Bader was a top contender who never quite burst through to a title shot, but Dana White brushed it off by saying he knew "Darth" was gone, even in a talent-hungry 205-pound division that's quickly become the most top-heavy landscape in the UFC.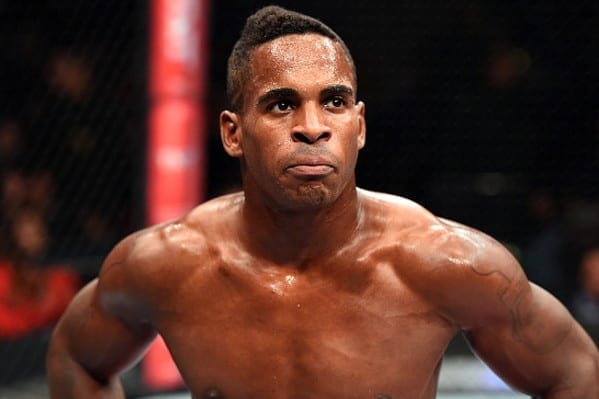 Whether or not those decisions to let these three fighters go will come back to haunt them remains to be seen. What is true in the most immediate months is that it allows Bellator, the UFC's closest (and only) competition, to absolutely stack their upcoming Bellator 180 pay-per-view (PPV) from Madison Square Garden this June, as Larkin will take on Bellator welterweight champ Douglas Lima in one of the two already scheduled title bouts in addition to Fedor Emelianenko's NYC debut.
Bader will most likely follow suit with a title bout against Bellator light heavyweight champion and fellow UFC defector Phil Davis in the near future. Those are two extremely strong bouts for Bellator MMA, even if they wouldn't be all that big in the octagon.
Now, Coker has a long, long way to go until he even begins to consider himself on par with industry leader UFC; that much is obvious. But he made some absolutely huge steps last week in the signings of three currently relevant fighters and the announcing of Bellator 180, although a big gamble in some aspects, could finally put them on the map as a true player in MMA, especially with the UFC floundering mightily to start 2017.
Bellator has show they're willing to sign more than just big-name former UFC champions who are par past their prime, even though they're clearly going to mix in a few of those names like Chael Sonnen and Tito Ortiz for name recognition. It's a formula that appears to be working, and it should only get bigger and better when more highly ranked UFC fighters sign on. What do you think? Has Bellator finally become a true threat to the UFC after many years of attempts?