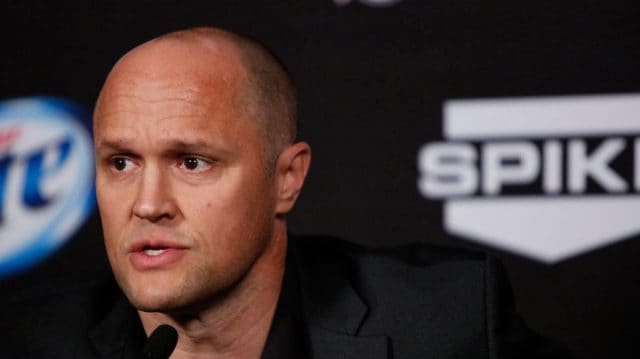 Former UFC welterweight champion Georges St-Pierre has been featured in headlines across the mixed martial arts (MMA) news spectrum quite a bit this past year, as the Canadian mega-star has expressed much more interest in making a return to the Octagon than he has in previous years.
Now, however, 'GSP' finds himself in headlines alongside four fellow top MMA names due to his involvement with the Mixed Martial Arts Athletes Association (MMAAA), in effort to fight for better working conditions for fighters in the sport of MMA.
St-Pierre recently spoke to MMA Junkie regarding his involvement with the MMAAA, stating that if he had already made his return to the UFC, he'd still be involved with the association:
"Yes, I would (have moved forward with the association)," St-Pierre said. "It's important for me. It's been a long time and I think it's not a question of if it would happen, it's a question of when.

"I'm not paid to do this. I do it because, to tell you the truth, I wish when I first started my career that someone, a bigger name, would have done it. But at the time, the infrastructure was not in place, and it was not possible to do that."
'GSP' compares the damage taken by fighters similar to that of the damage suffered by those who compete in the National Football League (NFL), and states that in fighting you can never come back home the same person you once were:
"We talk about something that will change people's lives," St-Pierre said. "Some guy that one day starts fighting, they start their career, and when they finish they're not even the same person. Some will suffer of dementia – look in football what is going on. Now we're talking about fighting.

"Fighting, you cannot play fighting. Every time you step out there, you can go back home not the same person. You can go back home with irreparable damage – damage that will stay with you for the rest of your life."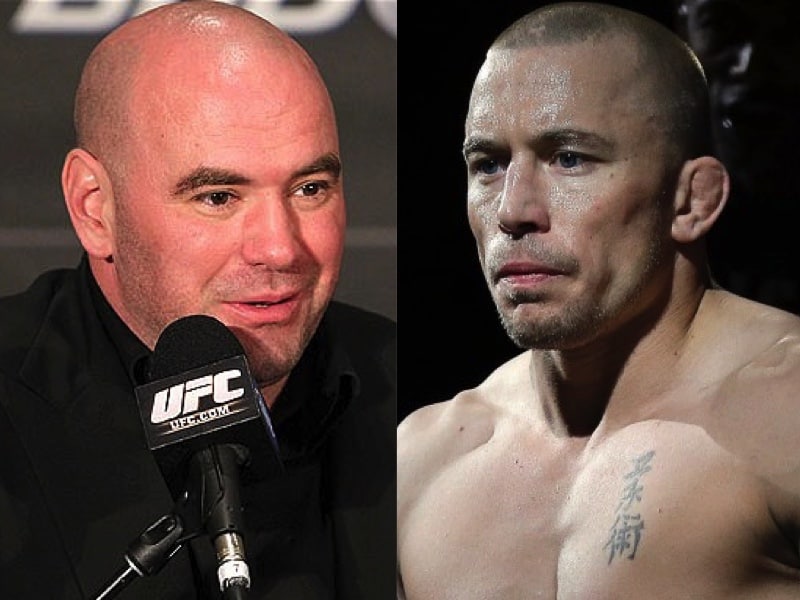 The MMAAA isn't the only association fighting for better working conditions for fighters, as the Professional Fighters Association (PFA) and the Mixed Martial Arts Fighters Association (MMAFA) also share similar goals. St-Pierre believes these organizations can all work together rather than being separated from one another, because at the end of the day they all want the same thing:
"I think together we can put all our ideas together and be stronger united, instead of being separated," St-Pierre said. "Because in the bottom we all want the same thing. We want better conditions, we want a better fair share of salary and it's the same thing – we want the same thing."
Some fighters have been hesitant to join the MMAAA's cause due to the involvement of former Bellator MMA CEO and President Bjorn Rebney, however, 'GSP' states that Rebney is the association's 'technical adviser' due to the fact that he's worked on the other side of the fight game before, and brings a wealth of knowledge and experience to the table:
"A lot of people are scared, because they've been intimidated and they are afraid," St-Pierre said. "And some of them, they ask me about Bjorn. I tell them that Bjorn is our technical strategy, he's our technical adviser.

"Because I think it's important to mention – Bjorn is important for us because he's been on the other side. He was a promoter before. So he knows the game very well, his knowledge is very, very important for us. And that's what he brings."
The former ruler of the UFC's 170-pound division is a firm believer in the fact that if everyone will unite together for their cause, and utilize their fighting roots out in the real world rather than just inside of the Octagon, the end result could be a real 'game-changer' for everyone involved:
"The way I read this, in public they'll make it seem like, 'Yeah, we welcome that thing to happen because we want what fighters really want and try to help them,'" St-Pierre said. "But I think that underneath, they will call some guys and make them understand and try to intimidate.

"This has been done before. And some guys, what I can say is: As you're a fighter in the octagon, be a fighter in life. Don't be afraid to stand up for something that is right, for the virtue, because this is something very important, and it's a game-changer.

"If we do it all united, if we unite and we do it all together, it will be a game-changer for everybody."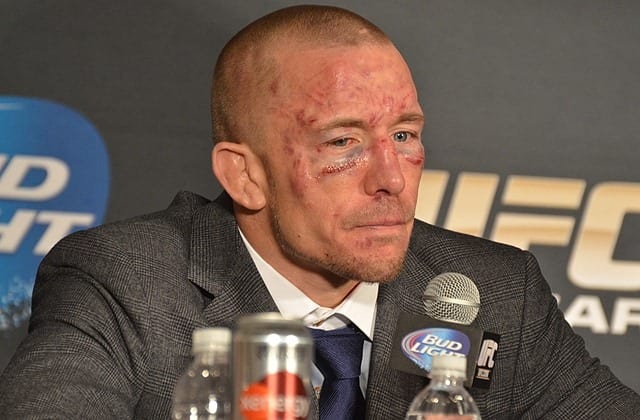 While fellow MMAAA members such as Donald 'Cowboy' Cerrone, Cain Velasquez, and TJ Dillashaw all have bouts currently scheduled under the UFC banner (as well as Tim Kennedy who is coming off of a loss to Kelvin Gastelum at UFC 206 earlier this month), St-Pierre's return to fighting action seems to have been subsequently put on hold due to the whole situation between the MMAAA and the UFC.
It is currently unknown if the Canadian will ever return to the Octagon given the new circumstances that have come to light.
If you enjoyed this story, please share it on social media!