The 5 times ADCC champion, Gordon Ryan, responds to fans doubting his technical abilities after offering his coaching services to Conor McGregor.
The Irish superstar, Conor McGregor is set to make his UFC return later this year. But first, he will be appearing on the famed MMA television show, The Ultimate Fighter. McGregor already has had experience coaching on the show as he famously coached against Urijah Faber in 2015. This time around, he will be coaching against top Lightweight contender, Michael Chandler. As McGregor busies himself, finding his coaching team for the latest season, BJJ ace, Gordon Ryan threw his hat in the ring and offered his Jiu-Jitsu services.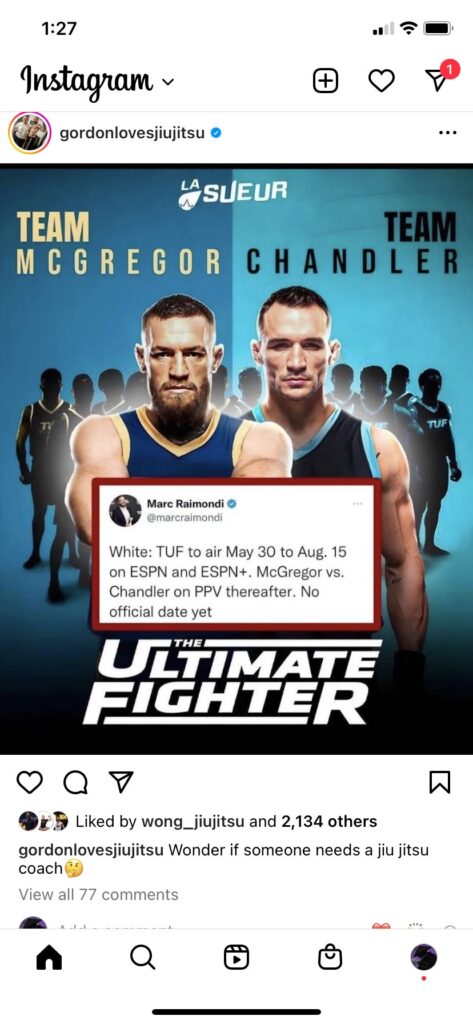 Gordon Ryan responds to fans questioning his technical abilities
Gordon Ryan's offer to coach did not sit well with a few fans. One critique against Ryan has been the lack of drug testing in BJJ competitions, which has resulted in fans crediting his dominance in Jiu-Jitsu to possible performance-enhancing drugs.
However, Gordon Ryan is known for responding to his critiques whenever he can and after enough negative responses came to his post, Ryan had to set the record straight by posting the following.
"You realize I'm universally recognized as the most technical competitor of all time, right?" (H/T EssentiallySports)
There is plenty of truth in Ryan's statement as he's considered to be at the forefront of BJJ innovation, alongside his coach, John Danaher. But, if McGregor fails to take Ryan up on his offer, it likely won't be because of Ryan's skill and technique.
Instead, Gordon Ryan has had a very public back-and-forth with Dillon Danis for years and Danis was previously McGregor's BJJ coach. So, that's likely to weigh heavily on McGregor's decision as he often speaks out on the importance of being loyal.