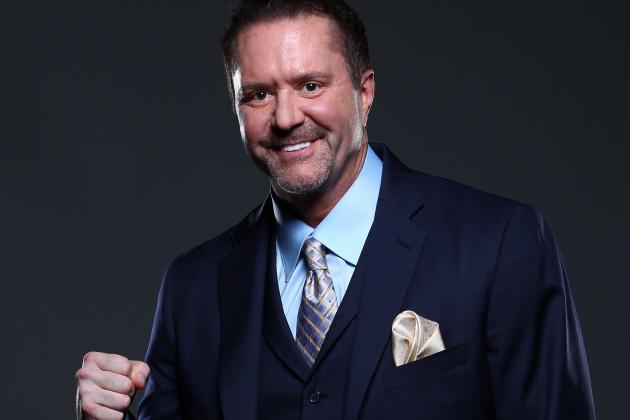 Leading up to this past weekend's (Friday December 30, 2016) epic UFC 207 pay-per-view (PPV) event it was well known that it would be longtime UFC commentator Mike Goldberg's last event with the UFC.
Despite this it took many by surprise that the longtime voice of the promotion didn't get a proper goodbye before, during, or after the program, with the exception of 'Goldie' mentioning that he and the UFC production crew would always be family. That moment, however, came after many had already turned off their TV sets.
This rubbed 'Goldie's' son, Kole Goldberg, the wrong way as he would take to his Twitter account to put the UFC on blast for not giving his father a proper goodbye from the promotion after the 20 years of work he'd put in for them:
my dad did so much for the UFC over the past 13 years and they can't even give him a proper goodbye. what a joke @ufc

— kole (@kolegoldberg) December 31, 2016
20 years** what an embarrassment @ufc https://t.co/2eHoF4fV6l

— kole (@kolegoldberg) December 31, 2016
The removal of Goldberg from the Octagon-side commentary desk had been long rumored throughout the year, with UFC President Dana White confirming the news just days before the UFC 207 PPV. The rumor mill suggests that radio show host Jim Rome is set to replace Goldberg alongside Joe Rogan, but nothing has been confirmed as of this writing.

What are your thoughts? Did the UFC get it wrong by not giving Goldberg some type of tribute or dedication during this past weekend's PPV event? Or was the story of the event, in regards to former bantamweight champ Ronda Rousey's return, too big to shine focus on anything else?