Mixed martial arts has evolved so much in the last 20 years, going from a sordid pleasure to a mainstream attraction in a relatively short time. It seems like just yesterday that bar brawlers who could knock a guy out were the biggest draws, names like Tank Abbott of the UFC old school spring to mind on that topic. Now we see a much more polished product, with the market leader the Ultimate Fighting Championship constantly carving a new era in the sport.
Of course the one punch knockout artist is still one of the biggest attractions for the casual fan, but what we see in terms of skill and training in the modern UFC athlete far exceeds the limitations of the men who's blood and sweat make the foundations of modern MMA. One man who's followed the sport keenly is WWE legend Bill Goldberg, who talks about owning one of the biggest MMA gyms in the 1990's, and discusses the evolution of mixed martial arts with The Ringer.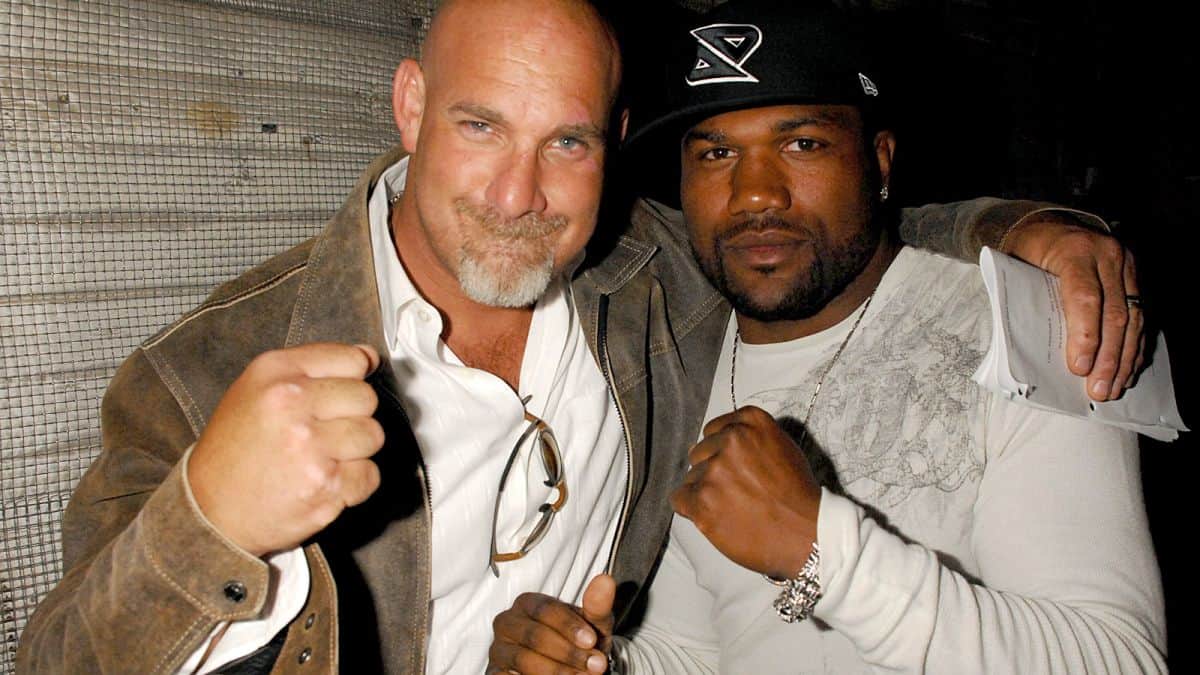 "I was a huge fan of the UFC, and of mixed martial arts, back in its embryonic state, when the Gary Goodridges, and the Don Fryes, and the Tank Abbotts were getting paid 100 bucks to smash people's face for entertainment. I owned the largest MMA gym in the country back in the late '90s."
"They used to train — whether it was [Randy] Couture, or Frye, or Kevin Randleman — they used to train at my place. I had a love affair with the martial arts and it very much interests me, and I thought the combination of a guy that weighed 290 that could do a backflip and do these submission moves would succeed. I knew that the UFC and that mixed martial arts in general was going to prosper"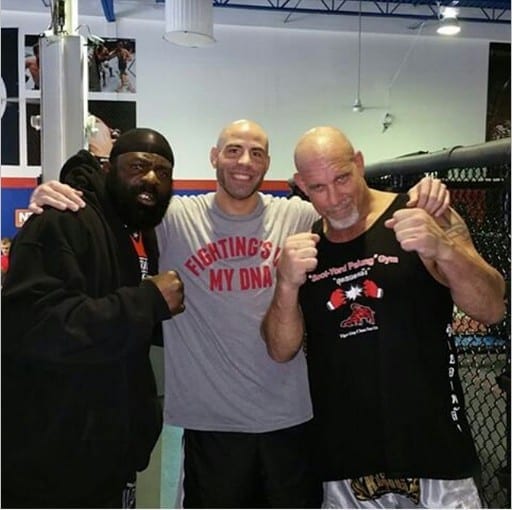 "I was at Jared Allen's Night-Ops golf tournament, benefiting the military, and Ryan Bader was there two days ago. And Bader came up and asked to pick me up, asked me to pick him up; it's a completely different relationship. All those guys wanna be us. All the fighters wanna be in professional wrestling, I don't care what they say. There's a huge parallel in it and they [the MMA fighters] very much appreciate those guys [the pro wrestlers] and conversely we very much appreciate what they do."
Of course where this translates in to current events is the UFC's growing relationship with the WWE. With Brock Lesnar, the most successful pro wrestling to MMA crossover set to make his return at UFC 200, fighters Paige VaZant and Ronda Rousey are rumoured for a Summerslam and Wrestlemania exchange. The worlds of wrestling entertainment and mixed martial arts have never been closer than now.
But Goldberg, even though one of the most well known faces in the outlandish and brash world of pro wresting, is not a fan of Conor McGregor's style.
Continue the story on page 2…
continue…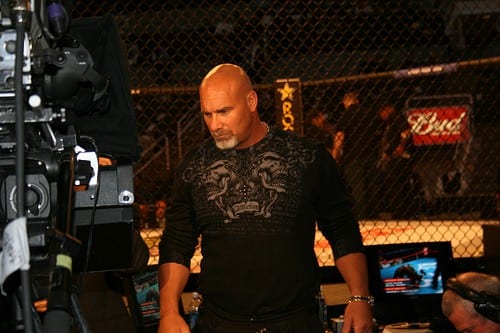 Bill Goldberg, who also worked for a brief time as commentator for Elite XC and was present for the inafmous Diaz vs. Noons brawl, is surprisingly not a fan of UFC featherweight champion Conor McGregor. Check out his interview with The Sport Bible:
"I owned the largest MMA gym in the country back in the late nineties, before it was even cool. I greatly appreciate where the sport has come, how it's evolved, and Conor McGregor is an example of how it's evolved."
"Unfortunately, for a guy like Conor McGregor, us old school guys like us don't really appreciate the trash talking and all that kind of stuff… whether it be Jon Jones or whether it be Conor McGregor, if you're a champion, you have to do the things that champions do, and you're no different than anyone else.""
"When you don't fulfill those responsibilities… you're not special. If they [the UFC] break the rules for you, then they're part of the problem."
He concluded: "I greatly appreciate and admire his ability, but I think he could be a little bit more of a respectful champion."