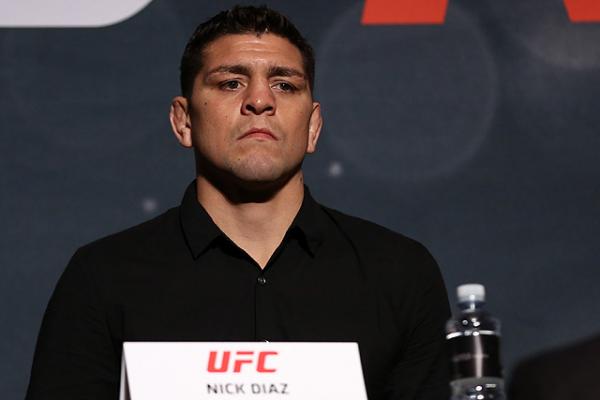 The NAC (Nevada Athletic Commission) ruling of a five year ban for Nick Diaz's UFC 183 failed drug test for Marijuana raised more than a few eyebrows. UFC face Joe Rogan and Strikeforce veteran Gina Carano feel the Commission abused their power in throwing the book at the Stockton brawler, especially after the seemingly strong defense presented by his well prepared legal team during the hearing.
We brought you news of a White House petition that had reached 6,500 of a required 100,000 signatures after less than a day. Now, three days removed from Diaz's infamous trial, the petition to 'Free Nick Diaz' has reached a staggering 32,000 signatures, see the snapshot below: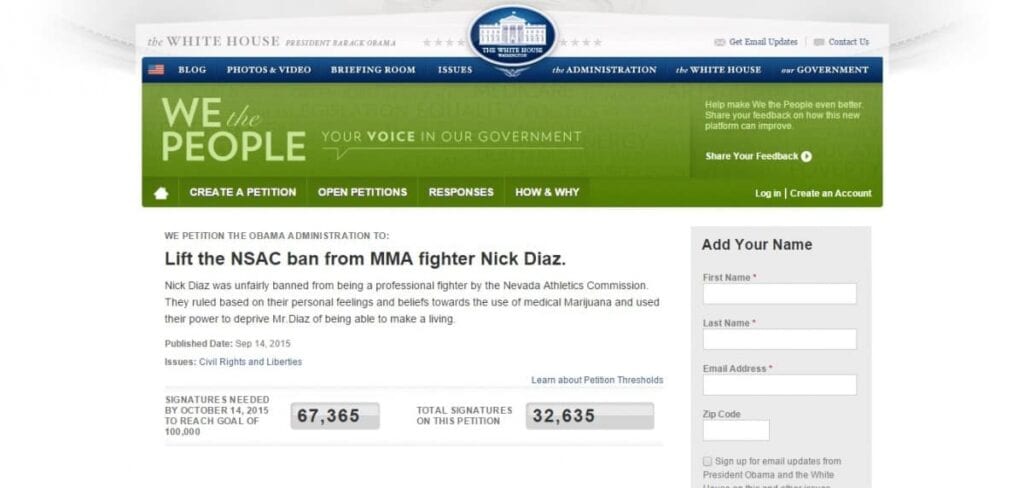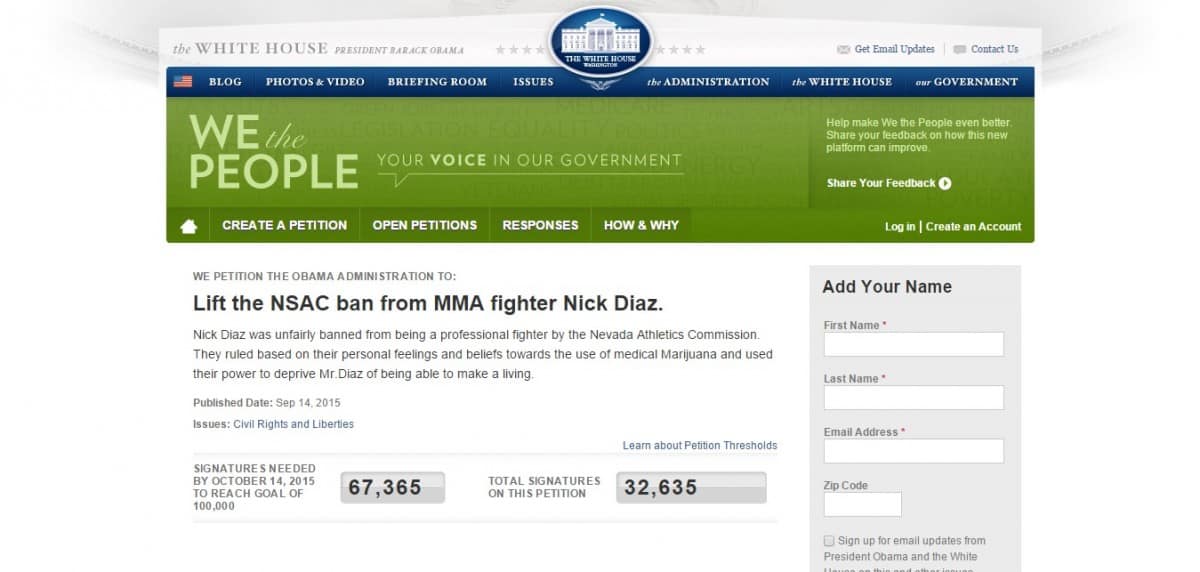 The support for Diaz has been overwhelming, with social media and many big names in MMA and combat sports voicing their displeasure in his treatment by the Athletic Commission. It's a far cry from the media that usually surrounds the anti-hero character of Diaz.
Post-hearing interviews with the 209 native even saw an emotional side of Diaz, as he recounted his reasons for getting in to the fight game, and also slated the NAC as 'Dorks', while revealing childhood traumas that led him to this point.
All-in-all, there's a different view of Diaz nowadays, with even Chael Sonnen jumping on the #FreeNickDiaz bandwagon. Once again the link to stay updated on or join the petition is here.
Stay tuned to LowKickMMA as we keep you updated to all things MMA and UFC!