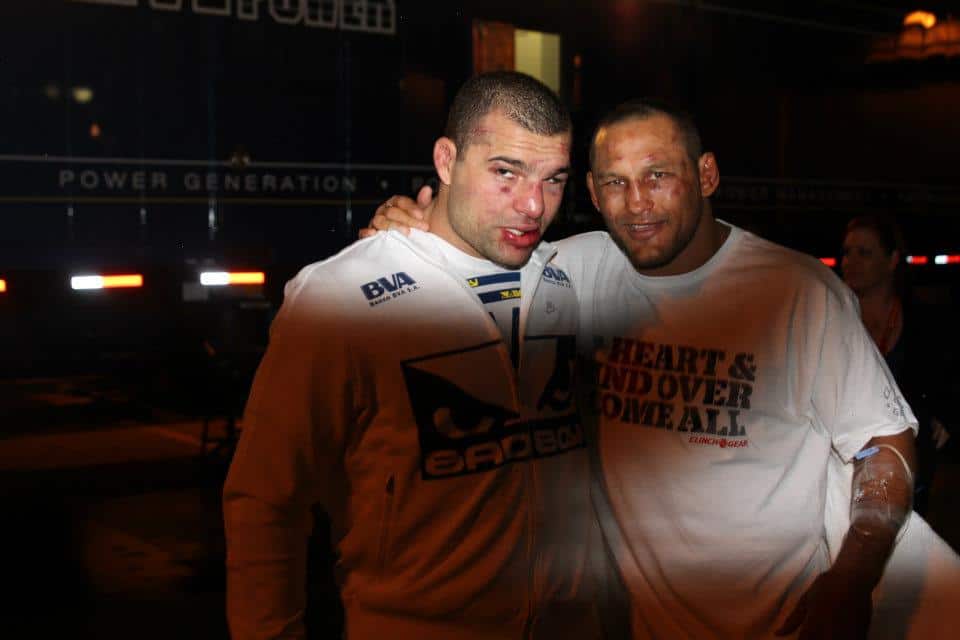 Mauricio "Shogun" Rua vs. Dan Henderson – UFC 139
As two legends of the sport, Mauricio "Shogun" Rua and Dan Henderson would meet in the main event of UFC 139 back in 2011 and put on a fight for the ages.
The former Olympian got to work right away, busting Rua up, and almost securing a finish early on, but "Shogun" would battle back, and actually drop "Hendo" to close out an action packed opening frame.
Henderson would continue to land some huge bombs in the second, leaving fans wondering how Rua was still standing, but we all know that "Shogun" is a true warrior at heart, and he would head into the third battered and bruised.
"Shogun" would eat a brutal shot mid-third round that saw him all but finished on the ground. He was somehow able to stay alive, and the two would continue to sling heavy leather, with Rua actually ending the round landing a few blows of his own.
"Hendo" seemed to be close to another finish in the fourth, but somehow, someway a deformed Brazilian would battle back and take over the end of the round, landing heavy shots on the feet against a tiring Henderson.
Rua would then end the round on top, dropping some brutal ground and pound on the former Olympian.

The tides had completely turned, as a rejuvenated "Shogun" would take over the final frame, spending nearly the whole round on top just pounding away with devastating shots. However, Henderson ultimately walked away with a unanimous decision win in an absolutely insane five-round war.