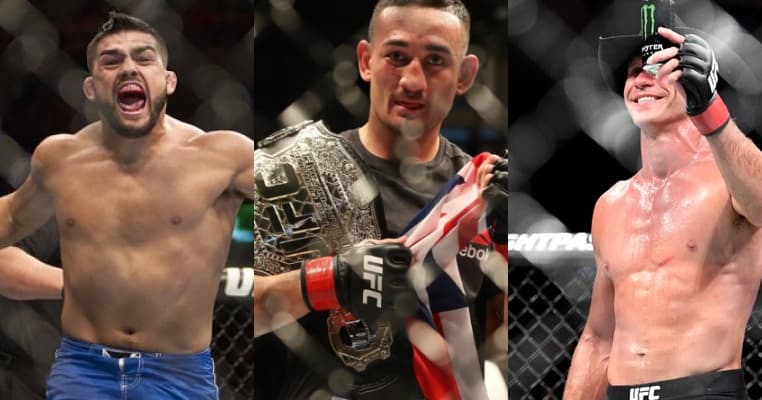 UFC 206 went down last night (Dec. 10, 2016) live on pay-per-view (PPV) from Toronto, Canada, and although the card was being overlooked, it ended up delivering in a big way. The main card produced some exciting fights and multiple fighters made tremendous statements in their respective divisions.
Let's take a look at the biggest takeaways from UFC 206: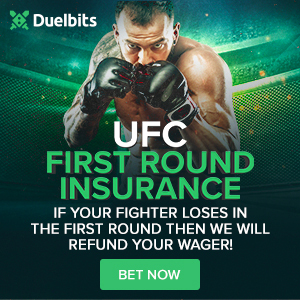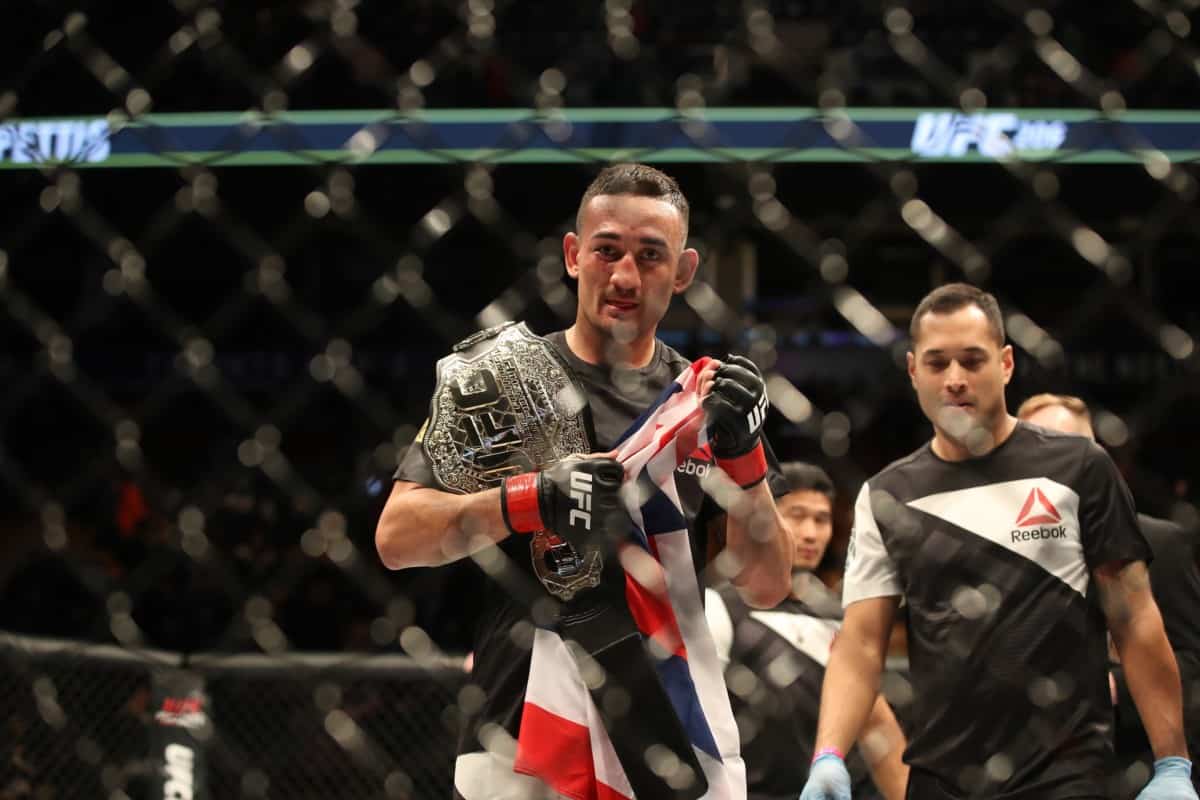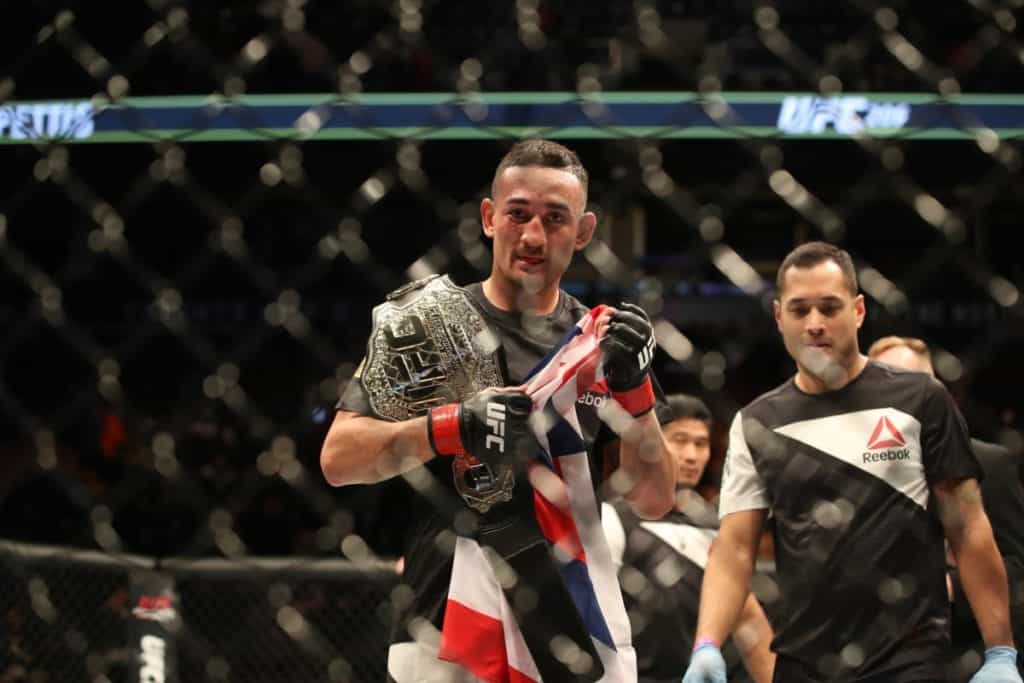 1) Max Holloway Is A Legitimate Title Threat
Max "Blessed" Holloway has likely been deserving of a featherweight title shot for quite some time now, but after last night he can no longer be denied.
Extending his winning streak to an incredibly ten straight, Holloway dominated former lightweight champion Anthony "Showtime" Pettis to become the interim 145-pound champion. With the victory, Holloway has now earned himself a unification bout with Jose Aldo, who was recently promoted to undisputed champion after the UFC stripped Conor McGregor of his title.
The 25-year-old Hawaiian has only improved over time and we may be looking at a future undisputed champion.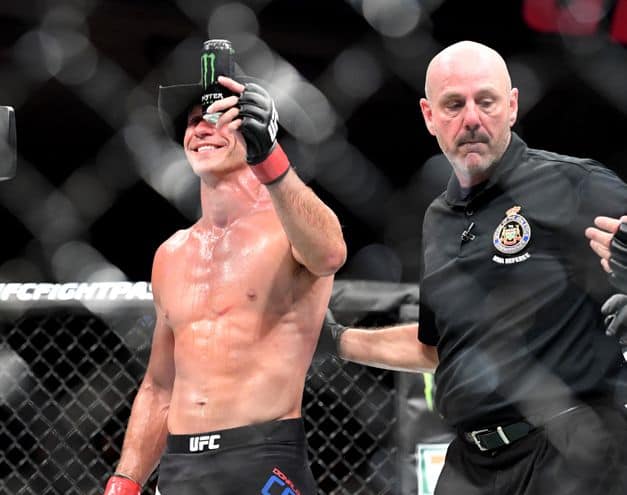 2) Donald Cerrone Needs A Big Welterweight Fight
Since moving up to welterweight, former lightweight title challenger Donald "Cowboy" Cerrone has been on a tear, as he's won four straight with all four victories coming by way of stoppage. Last night, Cerrone, who's currently ranked No. 5, scored a third round head kick knockout over Matt Brown.
Cerrone has always been willing to fight anyone at anytime, but it's time that he receives a fight with another top ranked welterweight. He was originally booked against No. 2-ranked former champion Robbie Lawler at UFC 205, but the bout fell through, although the UFC should look to pair the two against each other in the future. "Cowboy" has also showed interest in a bout with No. 3-ranked Demian Maia.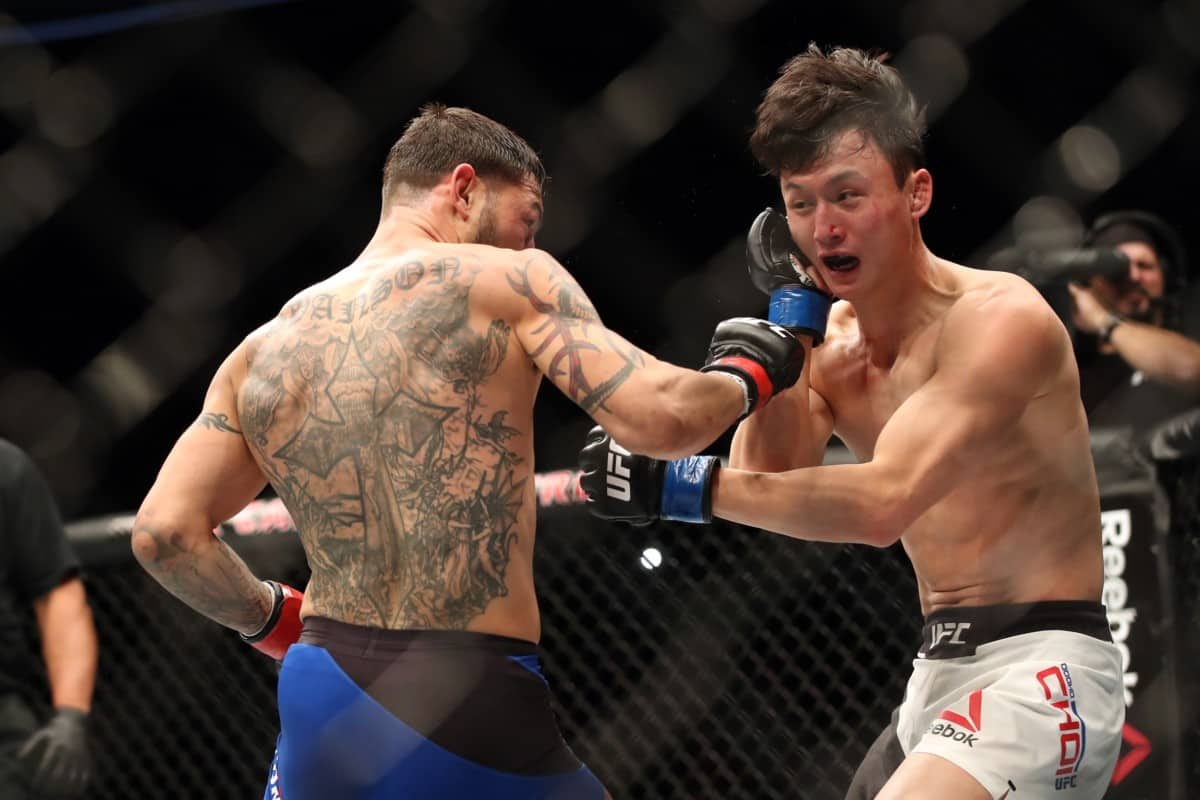 3) Swanson and Choi Delivered
Leading up the UFC 206, many expected Cub Swanson and DooHo Choi to produce a "Fight of the Night" type of fight and the two featherweights delivered a fire fight for the ages. The two men did indeed receive "Fight of the Night" honors after they went toe-to-toe for three rounds. Each man had his moments in the fight, but it was Swanson who took home a decision victory.
Both men should have bright futures in the somewhat resurgent featherweight division.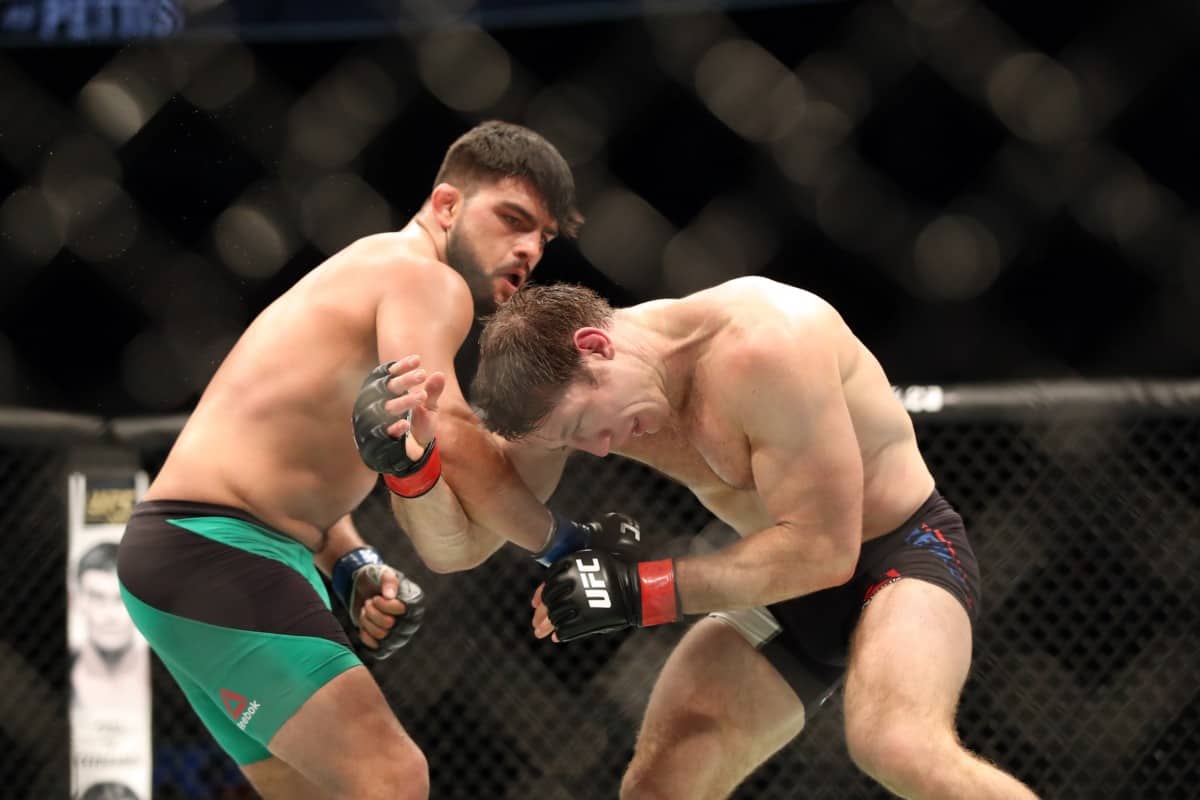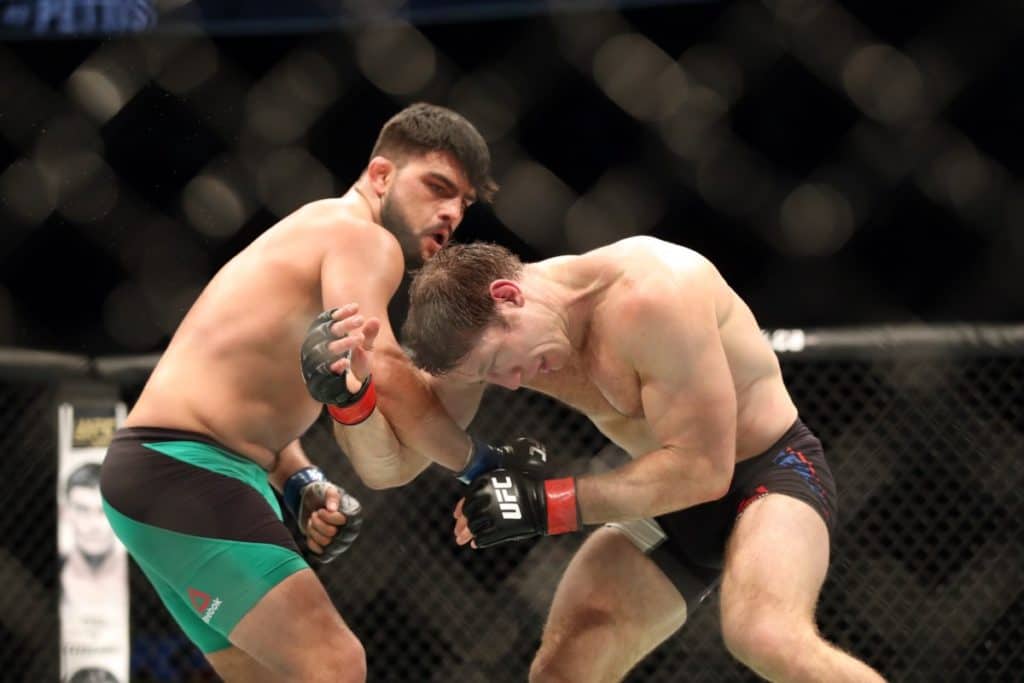 4. Kelvin Gastelum Should Consider Staying At Middleweight
Kelvin Gastelum has struggled to make the welterweight limit multiple times and this was the case last month when he missed weight for a scheduled welterweight bout with Donald Cerrone. UFC President Dana White then said that he would have to move up and stay at middleweight, and Gastelum had a successful fight at 185-pounds last night, knocking out former contender Tim Kennedy.
Prior to the fight, Gastelum said that he would dropping back down to welterweight after UFC 206, but perhaps he should consider staying at middleweight. The cut is easier on his body and he's clearly able to perform well in the division.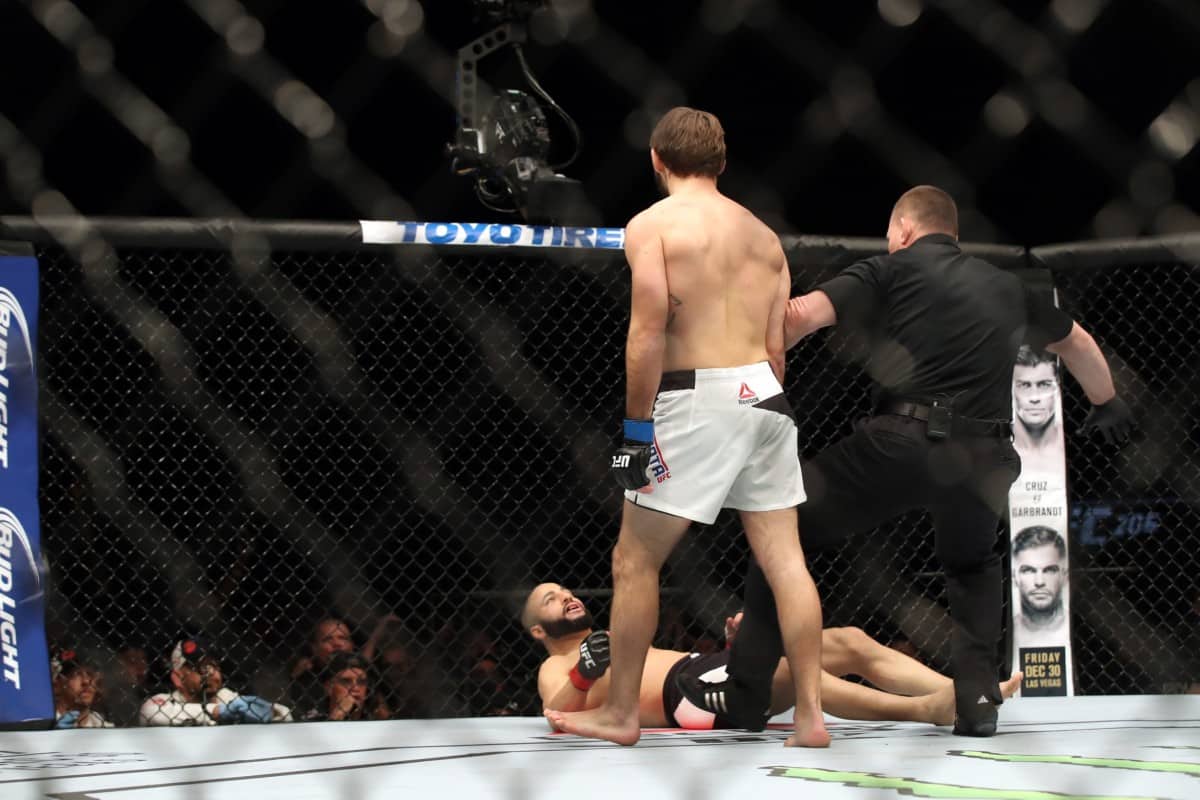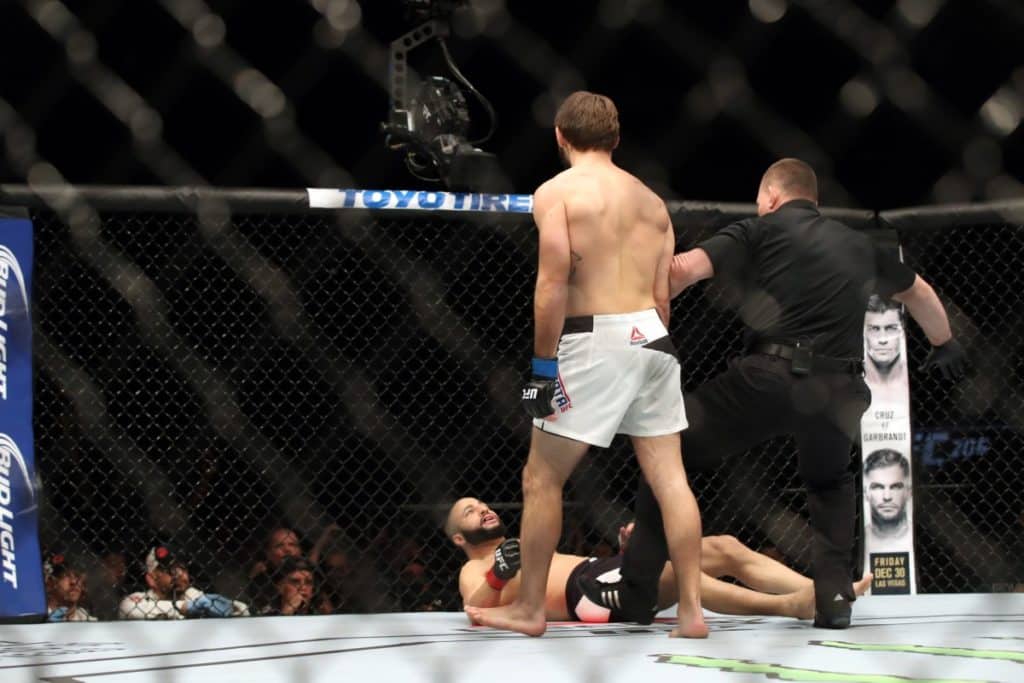 5) Lando Vannata Could Have A Bright Future At Lightweight
"Groovy" Lando Vannata made his UFC debut on short notice this past summer against surging 155-pound contender Tony Ferguson. To the surprise of many, Vannata gave Ferguson quite the fight and he even nearly finished "El Cucuy" at one point, although he ultimately came up short.
Returning for his second performance in the Octagon last night, Vannata made another statement, sleeping John Makdessi with a brutal spinning kick that landed right on the jaw.
Vannata may indeed have a bright future ahead of him.