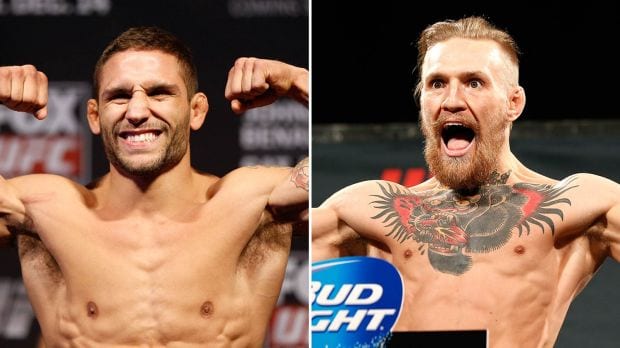 Following the news on Tuesday of Jose Aldo pulling out UFC 189 after suffering a rib injury and not fighting Conor McGregor in a featherweight championship bout at the event, UFC President Dana White went record by saying that he still believes that the event will do good pay-per-view buys, but will also do well as far as the attendance goes.
UFC 189 was the Conor McGregor show before Jose Aldo was injured and will still be his show with Aldo out and Chad Mendes stepping in to fight him at the event.
White revealed to Yahoo Sports that only 50 people asked for refunds after Aldo pulled out of the fight. Which is quite good for business if you are the UFC. White would go on to say that they're adding more space for seating.
"We're adding seats and when we do, they fly right out the door," White told Yahoo Sports. "We've barely had any refunds and the ones we've had, as soon as we've gotten the tickets and put them back in the system, they're scooped right up."
The UFC expects to have 16,000 fans in attendance and a paid live gate of over $7 million.
The largest gate that an MMA event has done in the U.S was back at UFC 148. That event was headlined by the rematch between Anderson Silva and Chael Sonnen at UFC 148, also in the MGM Grand, that did .9 million.
UFC 189 takes place on Saturday, July 11, 2015, at the MGM Grand Garden Arena in Las Vegas, Nevada. This event will be shown on pay-per-view, Fox Sports 1 and UFC Fight Pass.
UFC 189's main event will be Chad Mendes vs. Conor McGregor for the interim featherweight title while the co-main event will be a welterweight championship between Robbie Lawler (c) and Rory MacDonald.