Yesterday, former UFC light heavyweight champion Jon Jones appeared before the California State Athletic Commission (CSAC) to face sanctions for his 2017 drug test failure for anabolic steroid Turinabol prior to his UFC 214 win over Daniel Cormier in Anaheim.
The troubled MMA legend had his license revoked, was fined $205,000, and can potentially reapply in August. However, a much more damning punishment could come from Jones' to-be-scheduled hearing with USADA, sanctions the CSAC said would dictate whether he was reinstated in California or not.
Those sanctions very possibly won't be light ones, either – Jones was already suspended for one year after testing positive for two banned substances prior to his scheduled UFC 200 meeting with Cormier. That certainly won't help Jones' plight; yet it was his almost flippant, barely-there choice of defense that could have him facing some serious – and most likely justified – punishment from USADA.
It was this defense that showed Jones hasn't learned anything from his years-long battles with drugs (both performance-enhancing and recreational) and alcohol, and looking at the exact facts of how he chose to 'defend' himself, even if he didn't necessarily receive a huge punishment just yet, show why he's learned nothing from the experience.
First, Jones' team brought in Dr. Paul Scott of Korva Labs to offer the opinion Jones had unknowingly taken Turinabol in the form of a supplement, all the while admitting that all of Jones' tested supplements didn't contain the substance. Dr. Scott then gave another peculiar admission before the commission as noted by Bloody Elbow's Iain Kidd that he had based at least some of his research on how much Turinabol a person might use by looking it up on a bodybuilding website given to him by Jones' attorney Howard Jacobs.
His conclusion was that Jones most likely took Turinabol unknowingly because Jones would have had the substance in his system for a longer period of time if he was using the amount necessary for performance enhancement, and had passed all subsequent tests. He then admitted there was a great deal of uncertainty around those so-called findings.
Not the glarest nor most scientifically-based conclusion, but things only got worse when Jones took the stand.
There, Jones played the role of victim as he has so many times in the past, saying it had been a strange time for him with PEDs. He swore to God he hadn't used steroids last year and never had, and said he had a new nutritionist to monitor his meals and supplements.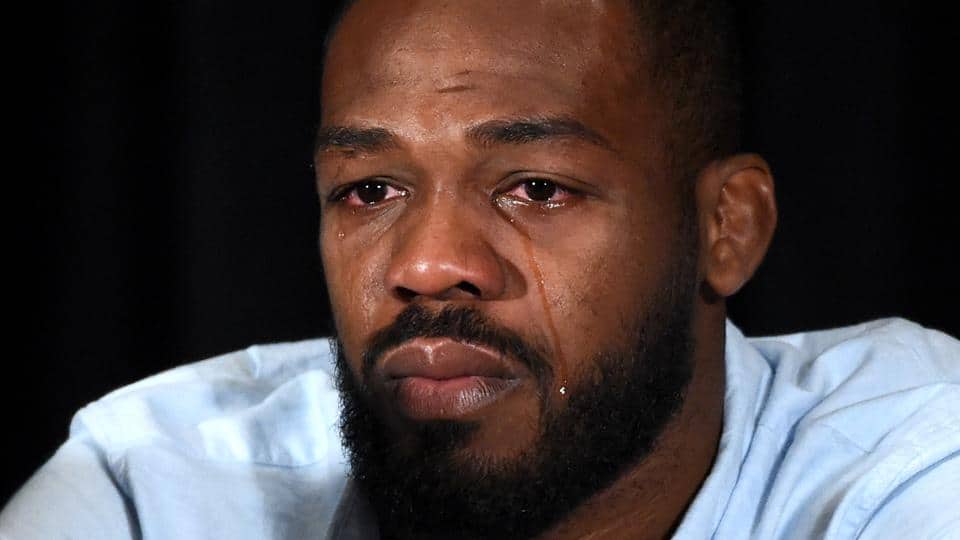 A good idea, but that's when they ended.
Expertly grilled on his laundry list of past trouble by Commissioner Martha Shen-Urquidez, Jones outright admitted he had not taken the required USADA tutorials for the UFC's anti-doping program and said his management had forged his signature for him.
Those are not good things to have to weigh you down heading into a USADA hearing where Jones is going to face much more punishment than he did yesterday. To top it off, Shen-Urquidez asked Jones if he had wrapped the Bentley the UFC gave him "around a utility pole" while intoxicated in reference to his 2012 DUI. Even with that image fresh in the commission's mind, Jones said he still drank alcohol. He joked he would fire his manager Malki Kawa when the commission realistically asked if he should consider it.
Despite this clown show, CSAC executive officer Andy Foster still said he believed Jones had not knowingly taken Turinabol because the timing was off for him to use it during the fight and pass all of the other tests. The commission seemed to at least reluctantly agree that he had not as well. That may not matter much when Jones faces USADA and has to answer why he did not complete the required tutorials, and more so, why he had his management forge his signature.
The punishment based on that probably should be stiff, and Jones just didn't do himself any favors by admitting the things he did while swearing up and down he never used steroids with his usual clichés.
It shows the MMA world one thing: that he just hasn't learned his lesson after the countless screw-ups, and most likely, he won't. He continues to point the finger at everyone else, always making excuses and never making changes. You'd think an athlete with millions of dollars on the line would give up drinking alcohol, but Jones said he still drank so quickly it seemed he hadn't even considered it.
We may still see Jon Jones in the Octagon relatively soon. He has an uncanny knack for making comebacks, and he's made more than any other fighter in UFC history. We may not, however, and if we don't, it will all be because Jones refuses to get out of his own way.
This time, he may be out of excuses.