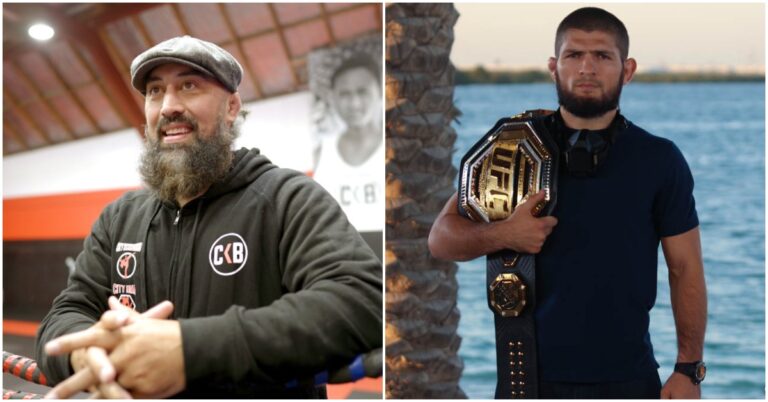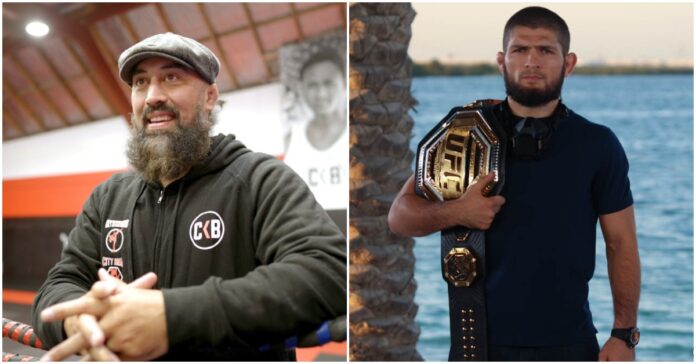 Eugene Bareman believes that Khabib Nurmagomedov has turned "Hollywood" since retiring.
Bareman is the head coach of current middleweight champion Israel Adesanya. Bareman also has another one of his students, Brad Riddell making a push up the lightweight division. Riddell has a fight this weekend at UFC Vegas 44 against another tough opponent, Rafael Fiziev.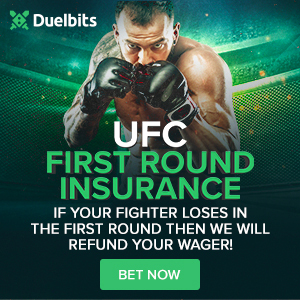 Bareman still has respect for Nurmagomedov and the rest of his team, but he believes Nurmagomedov talks more trash now that he has retired. Bareman isn't the first person to have a problem with Nurmagomedov's trash talk recently, as Jose Aldo voiced his opinion of 'The Eagles' latest comments as well.
Eugene Bareman was on Submission Radio when he sounded off on Khabib Nurmagomedov and his team.
"Khabib talks more sh*t about other fighters than anybody and I'm disappointed to see that. Because for me, he was a guy that, oh man, this guy's still a purist. That's not a part of his DNA. But now you see him slagging off fighters, and then Makhachev does the same. That never used to be a part of their culture in the sport. They had their own unique place in the sport. Now they're just like everybody else. Khabib talks just as much sh*t as everybody else. He used to respect all fighters. He used to respect all fighters a lot. Same as Makhachev. I heard that maybe their manager controls their Twitter. But then they're still foolish for letting the manager control their Twitter."
"I like the old, I like the way they used to be, before they got all Hollywood. They had their own culture. It was theirs. They weren't trying to be American. They brought a real pure kind of edge to the sport that's missing from the very top, that's missing from the very top because it's so cutthroat. But to see them now, just Twitter, Twitter, Twitter, blah, blah, blah, 'no good, this guy's here for a payday, this guy's here for that, this guy's no good, you're all shit, you shouldn't fight him, you don't deserve'. Like, just do your thing. And how they do their thing is they just fight until it just gets to a point when you can't say no. And that was the thing that I respected. That's all." (Transcribed by MMA Fighting)
To Bareman's point, Nurmagomedov has been more outspoken recently than ever before. When he does talk on Twitter, skeptics believe that it is his manager Ali Abdelaziz. Kamaru Usman even tweeted out for Nurmagomedov to get his password back from Abdelaziz in a hilarious tweet.
Do you agree with Eugene Bareman? Does Khabib Nurmagomedov talk to much for being a retired fighter?