Ex-champ Kamaru Usman tipped to be the backup for Khamzat Chimaev vs. Paulo Costa at UFC 294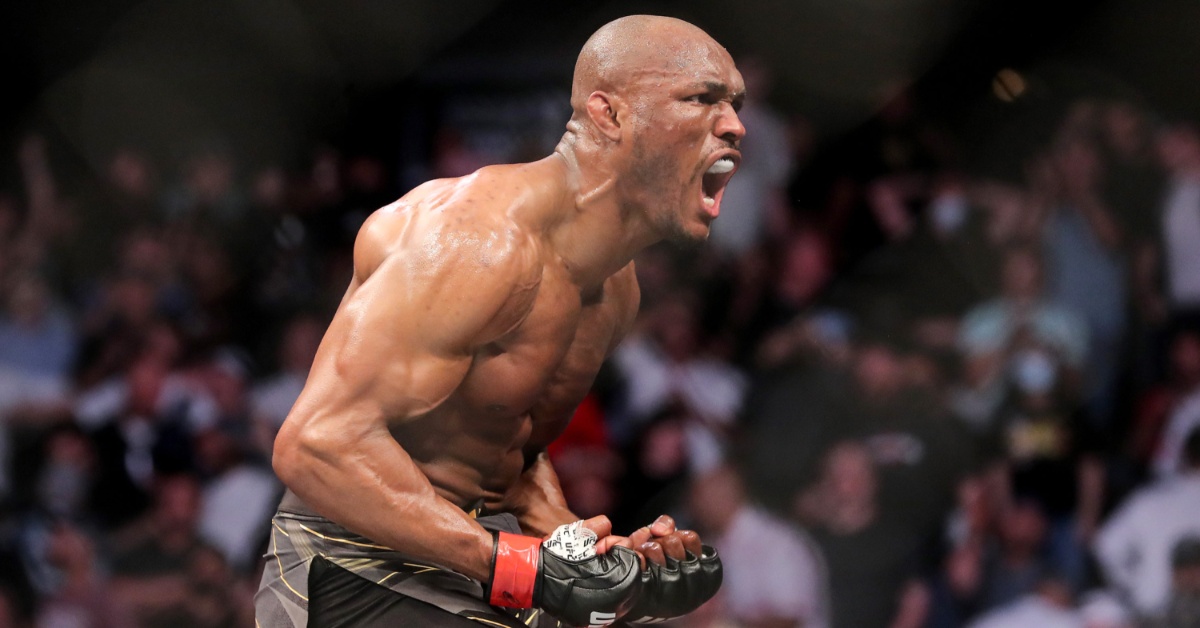 Chael Sonnen believes Kamaru Usman's next assignment should see him serve as the backup for UFC 294's highly anticipated clash between Khamzat Chimaev and Paulo Costa.
On October 21, both men will make the walk to the Octagon for the first time in over a year in what could very well be a middleweight title eliminator. But with both fighters having a history of missing weight, Sonnen believes it would be smart for the promotion to have a backup in place. And in the three-time UFC title challenger's mind, there is only one man for the job.
"It is paramount that they have a backup fighter in Abu Dhabi for Paulo Costa versus Chimaev. It is paramount and it can't just be anybody cause that's the feature match, that's the main event as far as we're all concerned. The right guy has to be ready. The right guy is not Jarred Cannonier. I'm not saying that to be negative," Sonnen said on his YouTube channel.
"The right guy has a name, the right guy's already asked for the fight, the right guy's in shape. The right guy to fill in for Paulo Costa or Khamzat Chimaev, whichever one of them blinks first and they're both blinking right now, little inside news for you, the fight guy is Kamaru Usman," (h/t MiddleEasy).
Kamaru Usman Has Already Called for a Fight with Khamzat Chimaev
Usman has not competed since coming up short in his trilogy bout with Leon Edwards last March. Failing to reclaim the welterweight championship, the 'Nigerian Nightmare' has teased a potential move to 185 and, at one point, even called out Khamzat Chimaev for a clash inside the cage. Of course, the bout never came to fruition, but serving as a backup at UFC 294 could be a perfect opportunity for Usman to dip his toe into the division.
Usman could also find himself encouraged to move up a weight class with the rise of a brand new middleweight champion in Sean Strickland.
"I believe that Kamaru Usman should go to 185 pounds," Sonnen continued. "That's Chael's belief. I also followed Usman as a wrestler, who wrestled at 184 pounds, so I know that size is not an issue for him. That's his actual size. Usman is just fine at 185. I'm telling you that until I'm blue in the face but it's true. He didn't wanna do it at 185 because it would have become a number one contender's match. And if he beat Chimaev, which he planned to do, he did not want to be in a position where he drew into Izzy."
Kamaru Usman has also shown some interest in a potential meeting with two-time welterweight title challenger Stephen Thompson. Currently, 'Wonderboy' is gearing up for a clash with undefeated standout Shavkat Rakhmonov at UFC 296 in December. If he can hand 'Nomad' his first career loss, Thompson could be primed for a showdown with the 'Nigerian Nightmare' next year.