Dustin Poirier open to Gilbert Burns fight at UFC 288: 'I can make 170, money talks'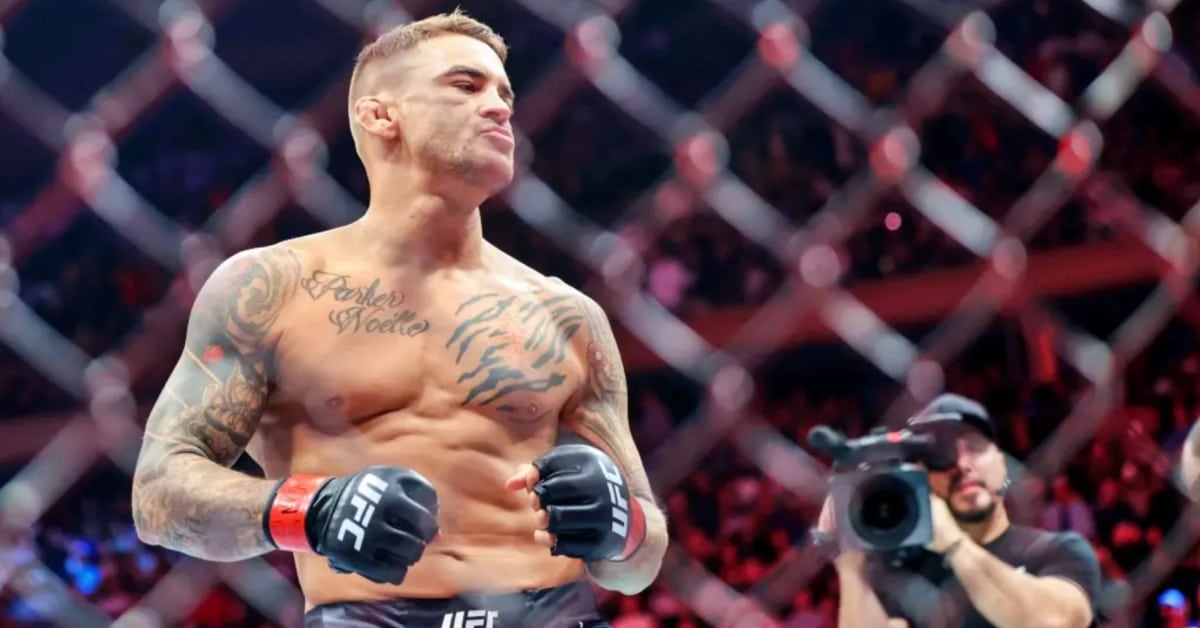 Dustin Poirier has stated that a UFC 288 bout with Gilbert Burns is very much on the table, should the financial prize be big enough to garner his attention.
Poirier's tweet was in response to Burns, who initially called out "The Diamond" on the platform. Burns has also exchanged verbiage with Belal Muhammad, and in theory, the pair have agreed, outside of the UFC's boardrooms, to co-main event UFC 288.
The co-main was initially slated to be Charles Oliveira taking on Beneil Dariush, but the bout was postponed due to an injury in the "Do Bronx" camp.
Burns though, and probably correctly, assumes that Dustin Poirier, even at 170lbs, is a bigger fight. Poirier's response showed that he is willing, even if he is not at his optimum fitness levels for the time being.
Dustin Poirier to return at UFC 288?
"Respect Gilbert, I can make 170 no problem, I'm not really in fight shape but (money) talks."
Dustin Poirier is yet to compete this year, having last bested Michael Chandler in November of 2022. Undefeated outside of title bouts since 2016, Poirier elevated his status in the sport with back-to-back stoppage victories over MMA megastar Conor McGregor. This puts Poirier in a position to be able to main event against just about anyone, let alone co-main event.
For Gilbert Burns, the Khamzat Chimaev loss can be seen as a partial victory for the Brazillian. Making the undefeated Chechen appear, human, was a task unto itself. After dominating company mainstay Neil Magny, and retiring Jorge Masvidal just a few cards back, this fight could be bigger than ever.
UFC 288 seems like a realistic spot for the welterweight warriors to go at it. Dana White stated that the card was in need of a new co-main event, and it is hard to see any bigger names than the Louisianna native and his ever-game counterpart stepping forward for an event so close.
What do you think of Dustin Poirier vs Gilbert Burns for the UFC 288 co-main event?