Diogo Reis: The Jiu Jitsu Baby Shark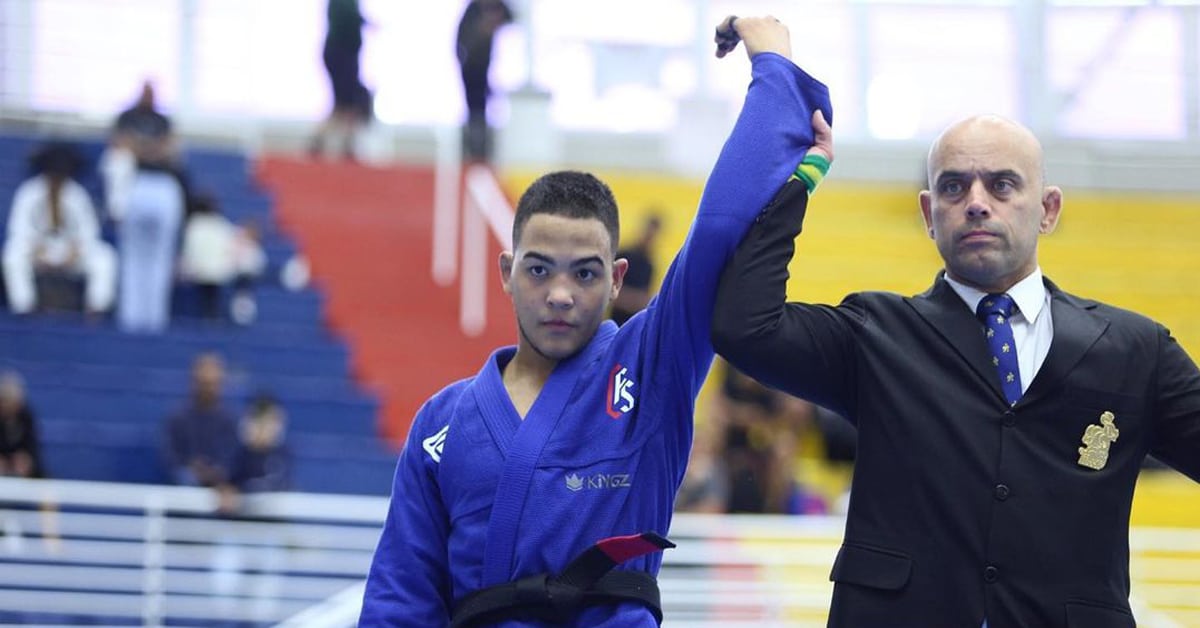 Diogo "Baby Shark" Reis is one of the top young stars in grappling. Currently, twenty-one, he's already won multiple championships, which includes winning at ADCC.
| | |
| --- | --- |
| Birth Name: | Diogo Pinheiro dos Reis |
| Date of Birth: | March 20th, 2002 |
| Place of Birth: | Manaus, Brazil |
| Nickname: | Baby Shark |
| Weight Division: | Galo (57,5Kg / 127.0 lbs) |
| Academy: | Melqui Galvao BJJ |
| Affiliation: | Melqui Galvao BJJ/Fight Sports |
| Championships: | ADCC Champion, Brazilian Nationals, Abu Dhabi World Pro |
Here is everything you need to know about Diogo Reis. Detailing his meteoric rise to stardom in Jiu Jitsu and special grappling skills.
Diogo Reis' Entry Into Jiu Jitsu
Diogo Reis grew up in Manaus, Amazonas within central Brazil and had an average childhood for a Brazilian kid. He grew up playing football(soccer) and played competitively until he was around ten years old.
Reis would then discover Brazilian Jiu Jitsu through his brother who began taking classes. His brother's coach Alexandre Oliveira noticed Diogo was intently watching the classes and invited him to try it.
As soon as Diogo stepped on the mat, he was hooked and all he wanted to do was train Jiu Jitsu. He would continue training under Oliveira until he earned his yellow belt.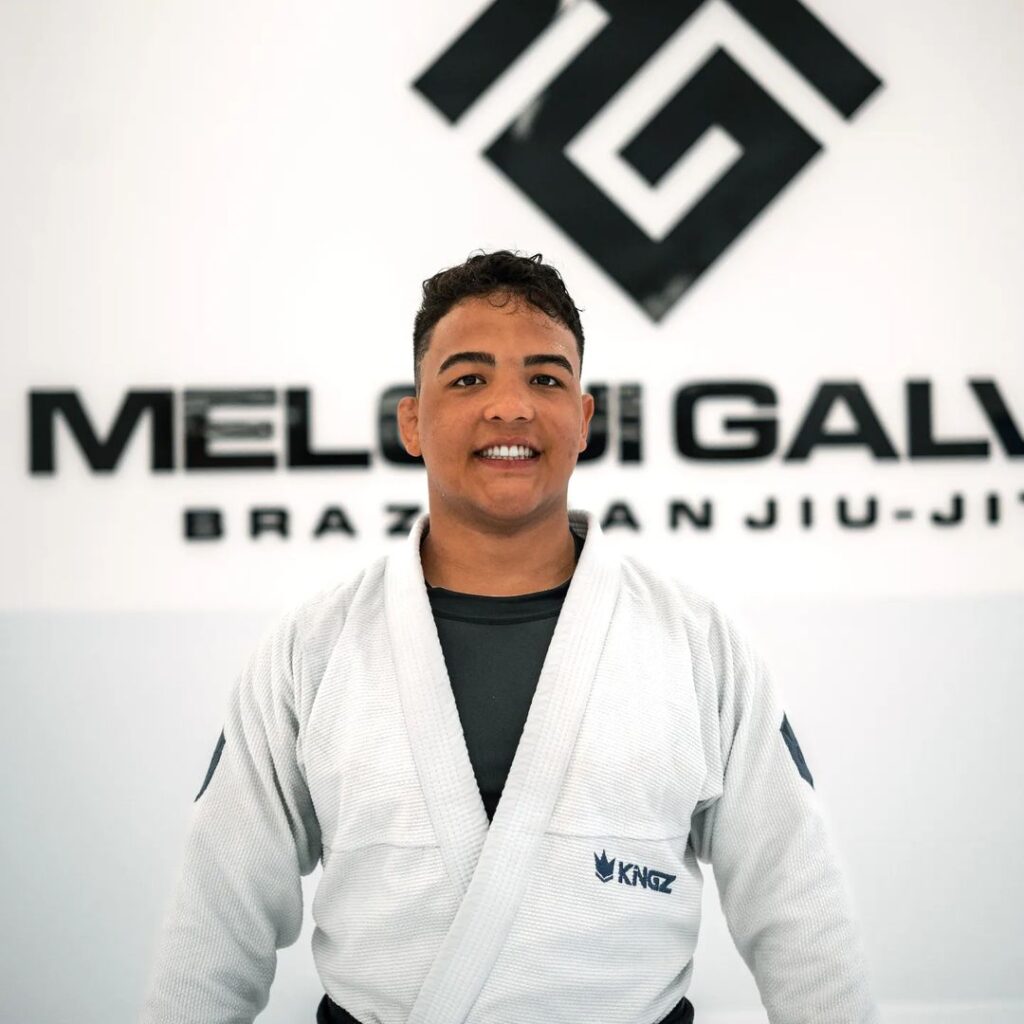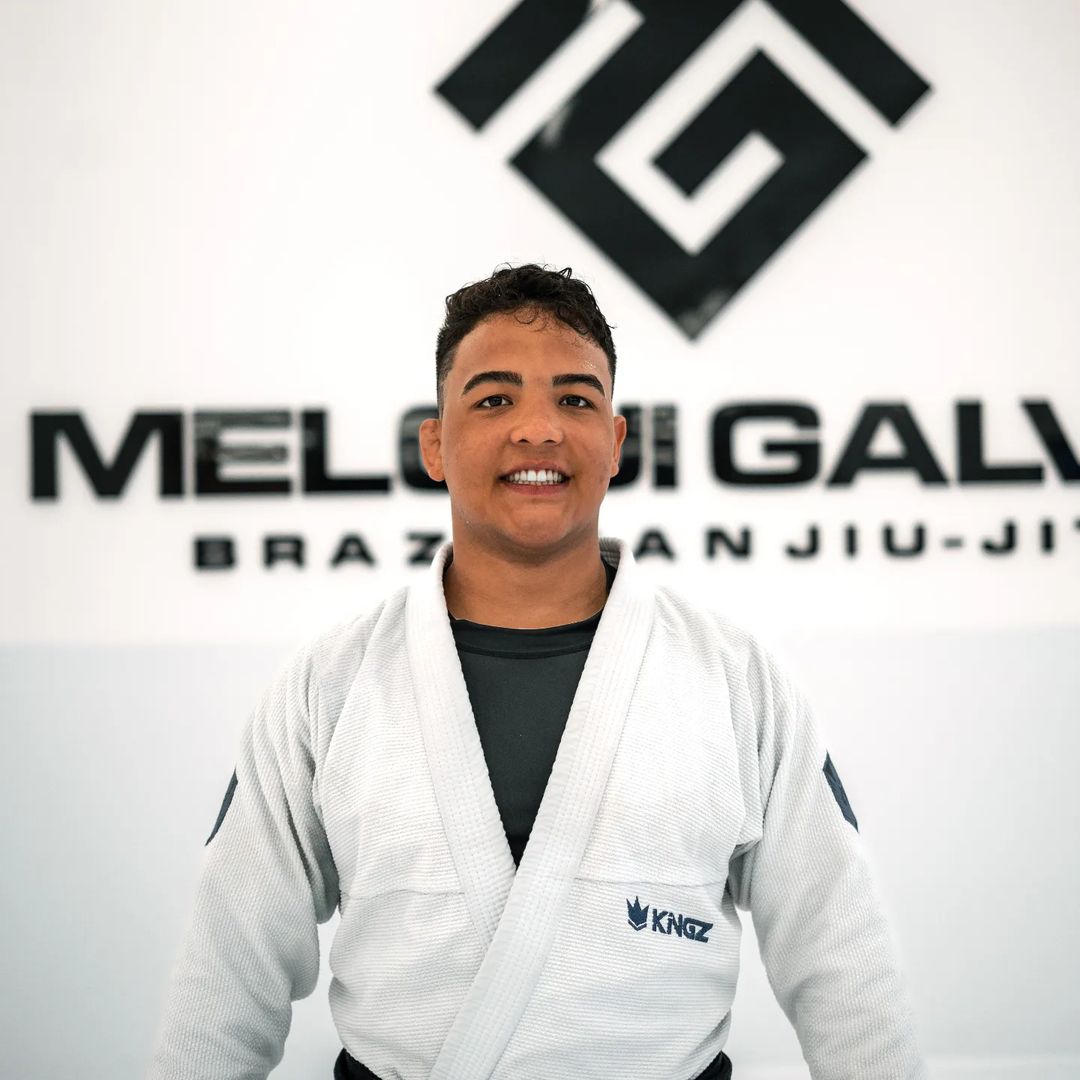 Reis Joins Melqui Galvao BJJ
When Diogo was around fifteen years old, he decided that he wanted to become a professional grappler. In order to do so, he wanted to move to a more competitive Jiu Jitsu academy with more students that competed.
At a local tournament, Diogo would meet known black belt instructor Melquisedeque (Melqui) Galvao. Professor Melqui took a liking to Diogo and agreed to take him on as a student.
Under Galvao's guidance, Reis would quickly develop into one of the region's top young grapplers. Then later one of the best young grapplers in the world.
He would win every major championship throughout the lower ranks. Most notably earning double gold two years in a row in 2018 and 2019 at the World Championships Juvenile.
Reis would spend less than a year at brown belt and was already competing at the black belt level. Baby shark would be promoted to black belt when he was eighteen on December, 13th 2020.
How Did Diogo Reis Get The Nickname?
When Diogo was at a competition in Abu Dhabi, one of his friends just started calling him baby shark. Other people began calling Diogo baby shark and the nickname just sort of stuck.
Reis would embrace the nickname baby shark and when he got famous, everybody just called him baby shark.
Diogo Reis Grappling Career (So Far)
Seven months after earning his black belt, Reis would make his formal debut as a black belt competitor. Competing at the Abu Dhabi Grand Slam: Rio de Janeiro event in July of 2021.
He would have a good performance earning second place and handedly beating three of his four opponents. After that, Baby Shark would compete and win at round two and three of an event called the VP Cup.
Then he would win the AJP Grand Slam Miami event and come back to win the second Grand Slam in Rio de Janeiro.
ADCC Trials Brazil 2022
Where Diogo and his teammates would make a name for themselves would be at the 2022 ADCC Trials event in Brazil. Reis and his teammates would put on an incredible show that would get the Jiu Jitsu world talking.
In his five qualifier matches, Reis would use his wrestling to control his opponents and earn his place at the 2022 ADCC tournament.
2022 IBJJF Tournaments
In 2022, Reis made it a point to compete in the Gi to qualify for the 2022 IBJJF Championship. Starting off the year winning the Curitiba Open and then coming in second at the Pan American Open.
After losing at the Pan American, Reis would bounce back to win the Rio Open. Next, Diogo would set his sights on the Brasileiro, which is one of the biggest IBJJF events in Brazil.
Reis would clear out his competition, submitting three of his four opponents. Earning his first Brasileiro title as a black belt.
After competing and winning at most of these tournaments, Reis would qualify to compete at 2022 IBJJF Worlds. Diogo would win his first two matches, but come up short in the finals, losing to Diego Oliviera 2-0. Forcing Baby Shark to settle for silver that year.
ADCC 2022
The biggest moment of Diogo Reis' career came at his ADCC debut in 2022. He along with his teammates Mica Galvao and Fabricio Andrey all competed at the event. Andrey would also be in the same division as his teammate Baby Shark.
It wouldn't be an easy road for Diogo Reis to win the 66 kg division. Every match that Reis had would be a dog fight.
In the opening match, Diogo would get a takedown and beat Ashley Watson 2-0. Then he would meet his teammate Andrey in the second round and earn a referee's decision.
For the semifinal round, he would face Josh Cisneros who just beat the tough Ethan Crelinsten. Reis would once again use his wrestling ability to score a takedown to earn his place in the finals.
Gabriel Sousa would be his opponent in the finals and it would be another hard fought match. Reis would get the upper hand and grind out a 3-0 win to become ADCC champion.
In his post match interview, Baby Shark gave a heartfelt speech and thanked his coach Melqui Galvao.
The Manaus Boys
Diogo Reis is one of three young grapplers that are known as the Manaus boys. Three young talented grapplers that are students of Melqui Galvao, who hail from Manaus.
The group consists of Baby Shark, Mica Galvao, and Fabricio "Hokage" Andrey. All three have already won world championships before the age of twenty five.
Diogo Reis' Grappling Style
Just like his teammates, Diogo Reis is an incredibly young and well rounded Jiu Jitsu athlete. From a young age, he has worked on all facets of grappling to develop a complete Jiu Jitsu game.
During his ADCC performance, he showed that he has high level standup and hand fighting skills. Being able to control his opponents and set up his takedowns.
Also while we haven't seen it much, Baby Shark is also known for having a great open guard game. He made an entire instructional detailing his guard system and how he deals with standing opponents.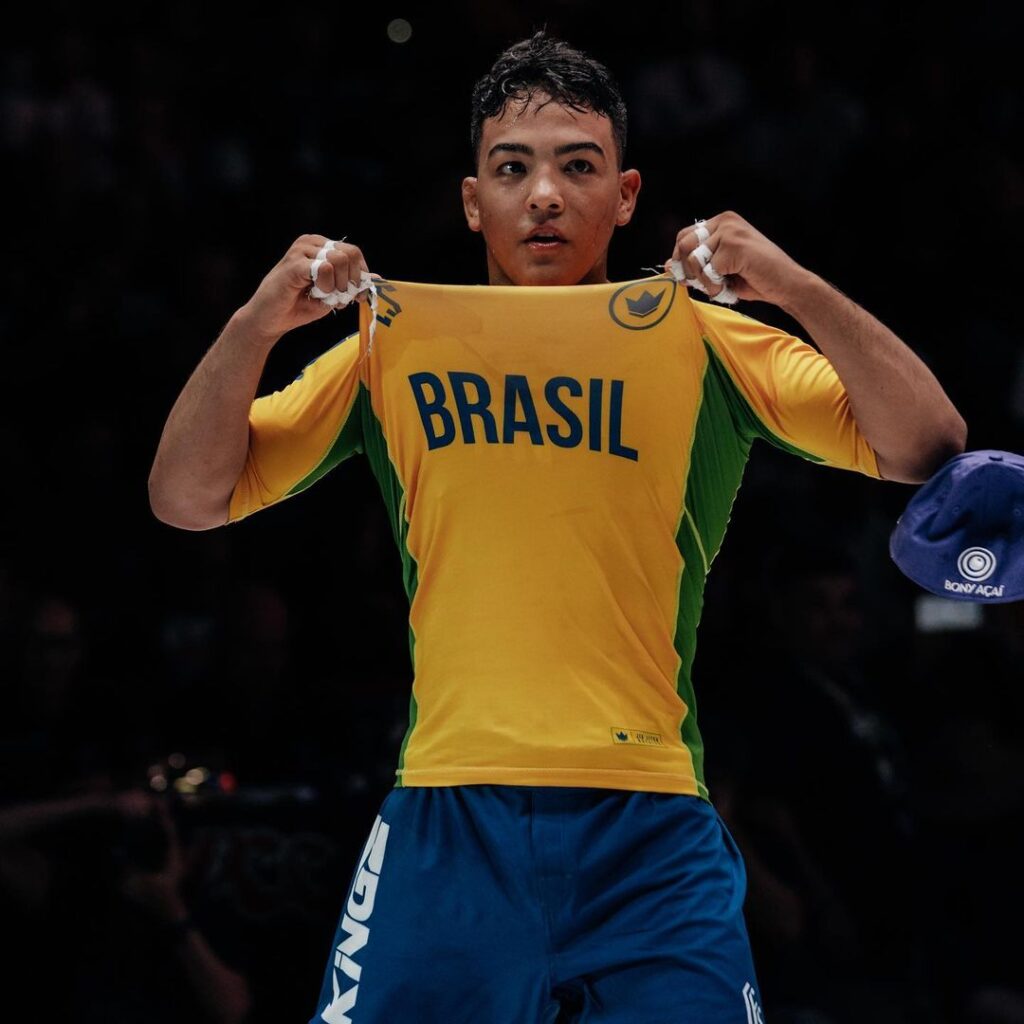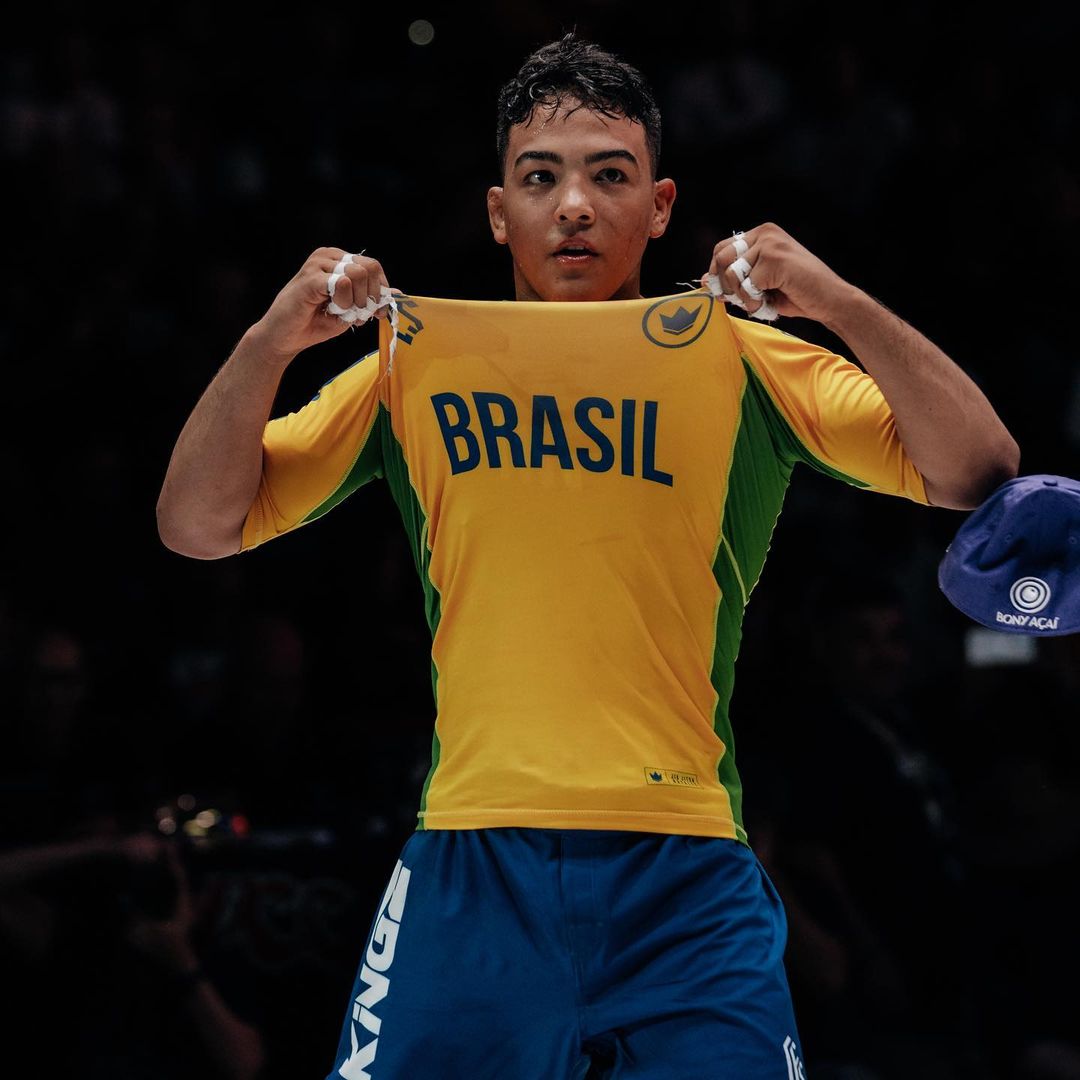 What's The Future Hold For Baby Shark Reis?
At just twenty one years old, Diogo Reis has already reached the top of the Jiu Jitsu world. Having already won an ADCC title and looking to earn more major wins in the future.
But what is scary about Reis is that his body still hasn't matured yet. He's just going to get bigger, faster, stronger, and even more for the grappling world to deal with.