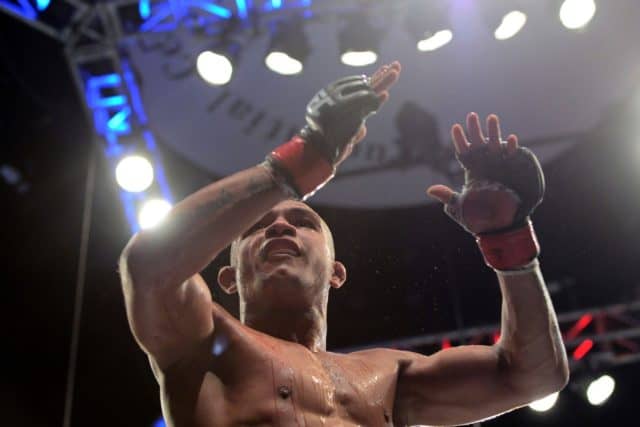 Current UFC fighter Diego Brandao is in hot water after having an incident at a strip club in Albuquerque, New Mexico last Thursday.
Brandao allegedly got into an argued with a DJ and attempted to punch employees before being denied reentry into the club. Brandao returned to the club and pointed a gun at a patron and an employee before striking the employee in the face with the weapon.
Police were called to the scene, and Brandao was arrested and charged with aggravated battery and three counts of aggravated assault.
He was released from the Bernalillo County Metropolitan Detention Center on Saturday night after posting $15,000 bail.
The UFC issued the following statement on the matter: 
"We are aware that UFC featherweight Diego Brandao was arrested Friday following an altercation at a business establishment in Albuquerque, N.M. We are in the process of gathering more information at this time.
"While we are concerned by the nature of the reported allegations, it is important to note that Brandao is entitled to due process in a court of law.
"We will have no further comment until more information can be gathered."
If you enjoyed this story, please share it on social media!