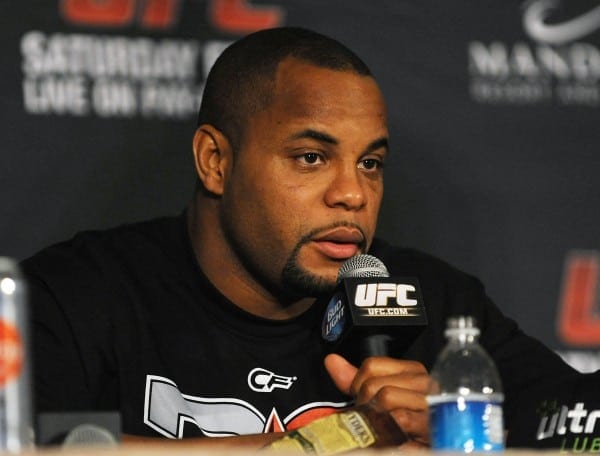 It's now fight week, as UFC 192 is set to go down this Saturday night (October 3, 2015) live on pay-per-view (PPV) from the Toyota Center in Houston, Texas. In the main event of the evening, newly crowned light heavyweight champion Daniel "DC" Cormier will put his title on the line for the very first time against Alexander "The Mauler" Gustafsson.
Gustafsson is in an unusual situation as he is coming off of a brutal loss to Anthony "Rumble" Johnson last February, and he's only 1-2 in his last three bouts. However, he's most famous for taking former champion Jon "Bones" Jones to the limit in a five-round war in 2013, but once again came up short.
Cormier has been a bit more vocal leading up to this fight, and he feels as if it should bother Gustafsson that his best moment, or what many harp on happens to be a loss:
"Everything I've said is the truth," Cormier told MMAFighting.com at a Monday media event in downtown Los Angeles. "I think he should be annoyed by that. If you value your wins, and you value what you've done over the course of your career, than you wouldn't want people harboring over a loss, even though you fought extremely well."
Coming off of a loss, Cormier suspects that "The Mauler's" confidence may be low, and the champion has aimed to keep it that way:
"If anything, a guy just lost in two and a half minutes. Why would you build him back up?," Cormier asked. "If you think his confidence is already low, why should I rebuild it for him? I'm going in there to fight that guy, I want him to have as many questions as possible heading into this fight. That's exactly what it's about."
However, despite the talk, and the comments, Cormier isn't overlooking Gustafsson, and rightfully so, as the Swedish star is undoubtedly one of the best 205-pounders in the world regardless of his recent record.
Gustafsson will also own a huge reach advantage over the champion, but "DC" feels as if he has done everything right to ensure a win come Saturday night:
"I hope that it doesn't come off as I don't think this guy is dangerous," Cormier said. "I think this guy is dangerous. he's a real threat. If I don't fight my best, I could lose to him. But I think we covered all our bases to make sure that that doesn't happen on Saturday."
Who will walk away with light heavyweight gold at UFC 192?