Daniel Cormier is prepared to stand-and-bang with Anthony Johnson.
'DC' will be defending his light heavyweight title against No. 1-ranked contender 'Rumble' Johnson in the main event of UFC 210 from Buffalo, New York on April 8th. The pair initially met at UFC 187 for the then-vacant 205-pound title, in which Cormier ate some heavy shots from Johnson before taking the Blackzillian's back and submitting him via rear-naked choke.
Despite that Cormier was sent flying across the Octagon at one point in the contest from one of Johnson's strikes, Cormier has vowed to stand in the pocket and trade with the knockout artist. 'DC' joined The MMA Hour earlier today (Mon. February 6, 2017) to discuss the match-up, and claims that come fight night he'll continue to press forward on the hard-swinging title challenger (quotes via MMA Mania):
"Before we fought he said, 'I can knock him out when I decide to knock him out.' He said, 'Daniel knows what's coming to him, I'm going to knock him out.' Well what happens when you don't knock me out? What happens if you hit me with your best shot and I continue to press forward and I continue to engage you and stay in your face the entire time? What happens then?

"You saw what happened; he rolled over, gave me his neck and let me choke him out so he can get out of the Octagon. People can believe everything they want. I love Mike Tyson, I was a fan just like everyone else, but the moment someone stood up to him, he didn't do so well. And that's the same thing with Anthony Johnson, the guy is a bully who wants to intimidate you. Dominate you and knock you out. But what happens, when you don't knock somebody out? What happens?"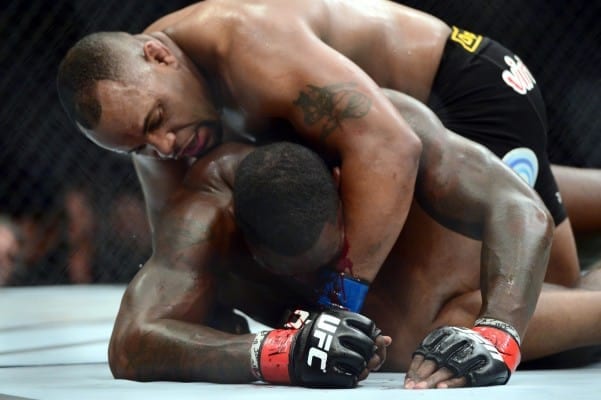 After having their first rematch fall out from UFC 206 last year due to Cormier tearing a adductor tendon, the pair of top 205-pounders will get their opportunity to throw down yet again this April. How do you see the rematch between Cormier and Johnson going?