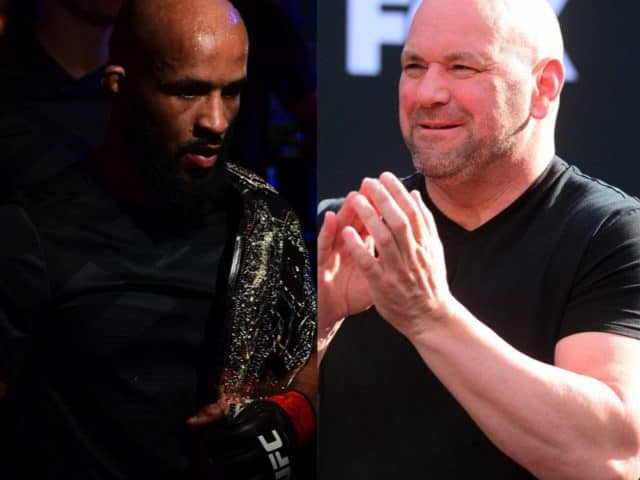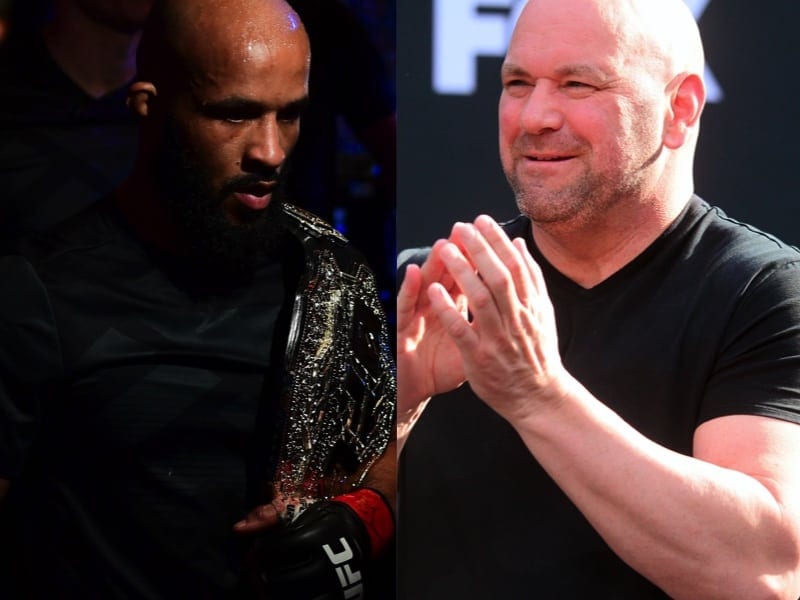 Demetrious Johnson just made a case for being the greatest mixed martial artist (MMA) of all time.
Earlier tonight (Sat. April 15, 2017) 'Mighty Mouse' made a record 10th consecutive flyweight title defense, tying former middleweight champion Anderson Silva's UFC record, when he took home a third round submission win over Wilson Reis in the main event of UFC on FOX 23. Johnson is now on a 12-fight win streak with half of those victories coming via finish.
UFC President Dana White spoke about Johnson's performance at the post-fight press conference today, and had nothing but praise for his 125-pound champ's performance inside the Octagon in Kansas City:
"What's crazy is, he does what he does here tonight, right?" White said at the UFC on FOX 24 post-fight press conference. "And I'm doing an interview with Brazil and I start to walk away and I hear him (Demetrious) ask his coach 'What did I do wrong?' I stop and said 'Hey, Coach, let me answer this for you. Nothing.' First of all he looked incredible on his feet. The punch stat numbers are ridiculous, right? Then he goes to the ground and is absolutely dominating and goes for the most dangerous move you can try and pull off, an armbar.

"Not only pulling off an armbar when you're dominating like that, but against a Brazilian jiu-jitsu world champion," White said. "The guys's an absolute freak of nature – Joe Rogan was blowing me up saying 'This guy is a wizard, he's the greatest ever,' Rogan's going – you know Rogan is a jiu-jitsu nut so he's going crazy. So well deserved."
Johnson hasn't surpassed Silva's title defense record quite yet, as one more victory will but the sole flyweight champ in promotion history over the top. White will hold off on calling 'Mighty Mouse' the greatest of all time out of respect to 'The Spider', but admits it's hard to deny the 125-pound kingpin the moniker given his dominance in the last five years:
"Listen he's got one more fight, and he breaks Anderson Silva's record, and he continues – Listen he's already the pound-for-pound best fighter in the world, and he strives to be better each time, and he gets better each time," White said. "Literally destroying people. This kid could be considered the G.O.A.T right now, or to give Anderson Silva the true respect you wait until he actually breaks the record. It's hard to not call this guy the greatest of all time."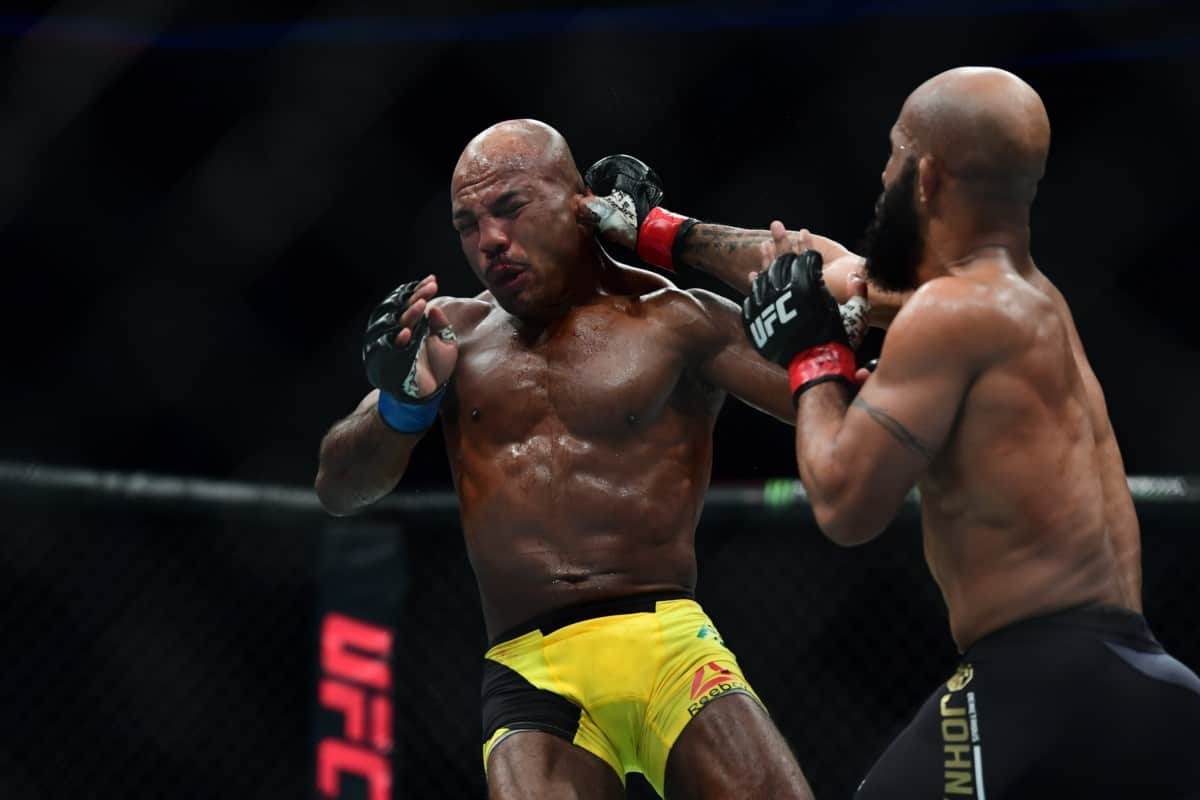 After having essentially cleaned out the top contenders at 125 pounds Johnson finds himself in a bit of a predicament as it pertains to who will get the honor to challenge him for what could be a record-setting 11th consecutive title defense. White told MMA fans not to worry, however, as they'll find a suitable opponent to challenge for Johnson's throne next:
"Anderson Silva had that problem too," said White. "When you run through guys as long as these two have run through guys – yeah. But I promise you we'll find somebody."
If you enjoyed this story, please share it on social media!