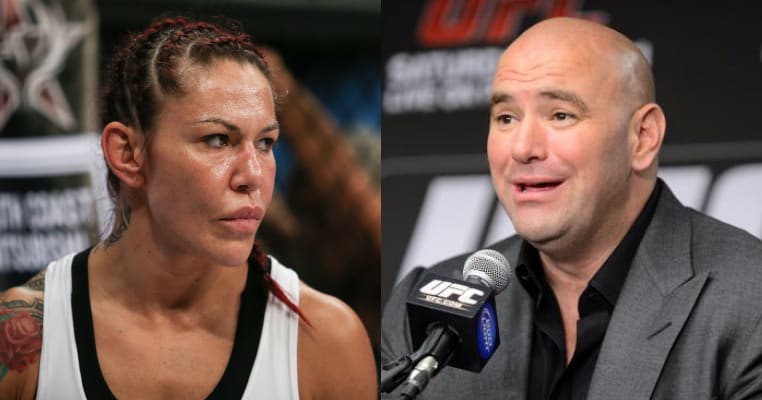 Yesterday, news came that Invicta FC featherweight champion Megan Anderson would defend her title at July 15's Invicta FC 24, closing the door on her rumored contest with dominant former Invicta champion Cristiane "Cyborg" Justino at July 29's UFC 214 – at least for now.
Cyborg is currently awaiting the results of the battery charge she was dealt for punching women's strawweight Angela Magana at the UFC fighter retreat two weeks ago, something that could potentially delay her octagon return after UFC President Dana White called the charges a "very serious" matter. Today, White appeared on the UFC's "Unfiltered" podcast to give his personal opinion on the messy situation:
"But here's the thing; if you're Cyborg, you go up and let her know how you feel. Say, 'you said all this mean shit about me, here's what I think about you.' Boom, boom. You walk away. Or just stay away from her the whole retreat. Listen, I'm not sitting here like, 'Mr. I take the high road,' because I never take the fuckin' high road, but listen, assault is, you can't go and assault somebody. You can't do it."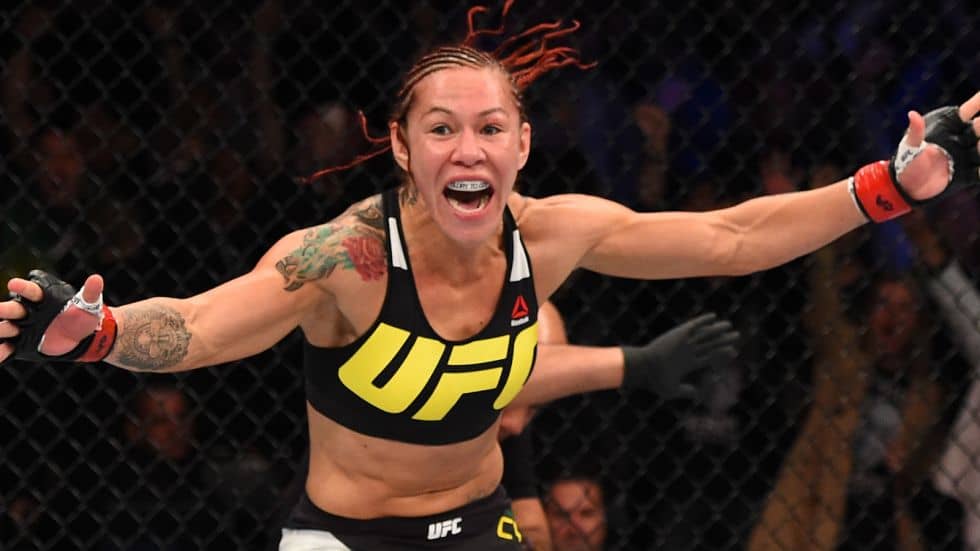 White then shifted the topic of discussion to Cyborg's highly-publicized desire to fight at UFC 214, insisting that even though it may not be against Anderson, the brutalizing female force would still fight at the card near her adopted American home in Anaheim, and it would still reportedly be in the main event after he insisted Jon Jones would not return to a main event:
"Cris Cyborg will fight in the main event, Cormier vs. Jon Jones. I'm working on it."
With Anderson not an option and 145-pound women's champ Germaine de Randamie clearly ducking Justino, a bout with former UFC women's bantamweight title contender Cat Zingano has been discussed for Cyborg, even though she hasn't been all that enthusiastic about it because Zingano hasn't won a fight since 2014.
White revealed Zingano was very encouraged about the potential main event fight, but some lingering physical ailments unfortunately meant she won't be ready by July 29:
"No, Cat Zingano wants to, and we were looking at Cat Zingano, but Cat's not ready physically. She still has some, she's been out for awhile because she has some physical issues she was dealing with; she's not gonna be ready. Oh, she wants the Cyborg fight. She wants it fight. Oh yeah, Cat's tough, she's fighter, she's gritty."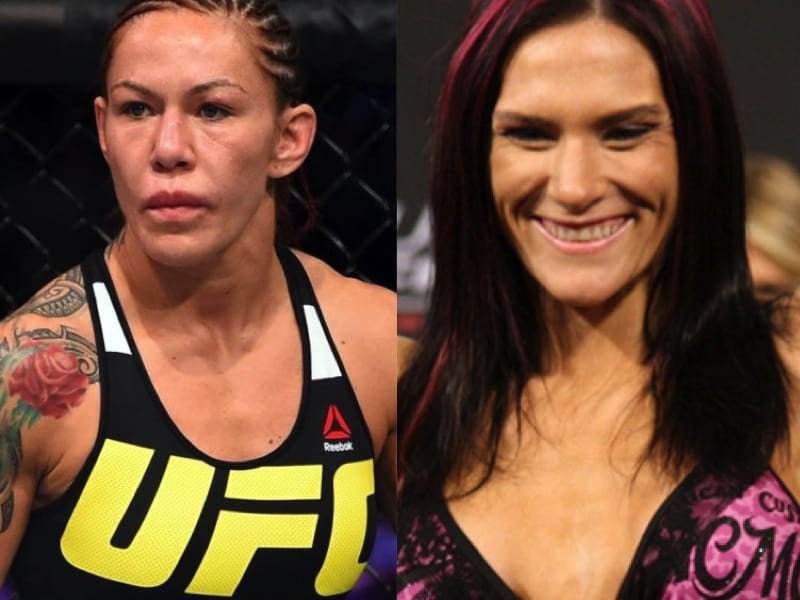 So we have a sort of confirmation from White that the world's most dominant female fighter will fight at UFC 214, but with the card already going down next month, it's far from guaranteed we'll see Justino in the main event. There simply aren't many 145-pound or 135-pound women out there willing to take what most would perceive as a one-sided beatdown, even if it dos come with arguably the largest payday and media attention in women's MMA right now.

But as always White is "working on it," so fans will just have to wait and see what his efforts produce for the main event of UFC 214.