Cyborg may be challenging for the women's featherweight title after all. Watch out Holly Holm or Germaine de Randamie.
After being flagged by the United States Anti-Doping Agency (USADA) for a potential violation, UFC President Dana White tells ESPN's Brett Okamoto that the Brazilian powerhouse's case is 'looking really good' (quotes via The Score):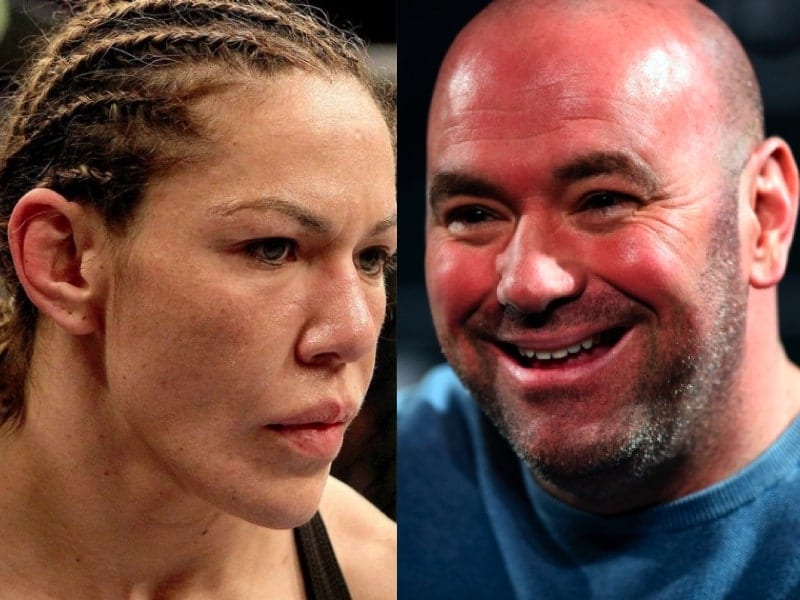 UFC 208 Winner Will Likely Face Cyborg
"I truly believe that whoever wins this title on Saturday night will fight Cyborg for the title," said White.
The announcement comes on the cusp of the inaugural female 145-pound title bout between former bantamweight champion Holly Holm and Germaine de Randamie. The two women will collide in tomorrow night's (Sat. February 11, 2017) UFC 208 pay-per-view (PPV) main event from the Barclays Center in Brooklyn, New York.
Cyborg was originally planned to be a part of the historical contest, however, she was unable to take part due to inability to make weight on time after multiple offers from Dana White. Justino is the featherweight champ over at Invicta FC but has since made her UFC debut with a thunderous presence with back-to-back knockout victories. Currently, Justino is regarded as the best female fighter at 145 pounds, arguably at any weight.
Cyborg Might Be Back Very Soon
Her last win came via second round TKO stoppage this past September in the main event of UFC Fight Night 95's main event from Brasilia, Brazil against Lina Lansberg.
Prior to finally making her UFC debut Cyborg was viewed as the most dominant female MMA combatant in the world, and if she is able to get past her USADA struggles soon, she'll get the opportunity to solidify that moniker against some of the best competition the world has to offer.
How do you think Cyborg stacks up against the likes of Holm, De Randamie, and current women's bantamweight champ Amanda Nunes?