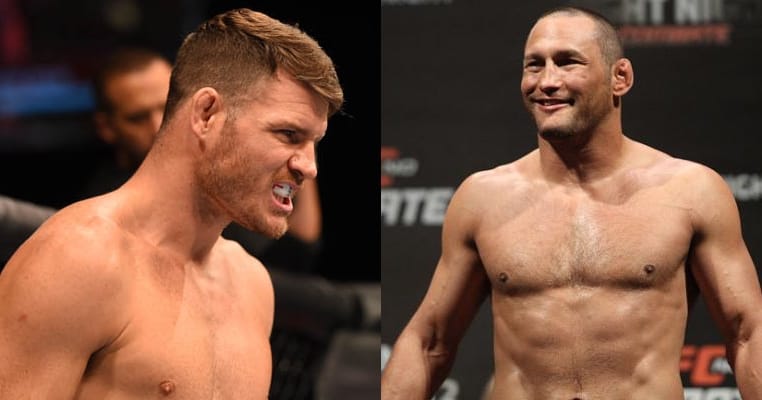 At a recent UFC 204 gym day, former Strikeforce light heavyweight champion Dan Henderson was called out by longtime foe Michael "The Count" Bisping. Bisping, the current middleweight champion, made several accusations that Henderson hasn't always been a clean fighter.
"The Count" has been very persistent in slandering Henderson's name every chance he gets, constantly slamming him about using testosterone-replacement therapy (TRT), which at the time was legal when accompanied by a therapeutic use exemption (TUE), but has been banned altogether by athletic commissions since 2014.
However, from a technical point of view, a fighter using TRT, even when it was deemed legal, should have only been doing so with a TUE if it were essential to their ability to keep fighting. After the banning of TRT, not one fighter who was taking the substance at the time retired, only leaving one to imagine that the fighters were taking advantage of the system.
When questioned about this, Henderson made the following remarks via MMA Fighting:
"I think he's a little bit naive about certain things," said Henderson, who challenges for Bisping's middleweight title in the main event of UFC 204. "I was taking TRT when it was legal and really wasn't taking much. That's why I think it's funny. I think his body has changed more since we fought the first time than mine has. He looks a lot bigger and a lot different now than he did then. I look about the same except for maybe a little grayer here and there."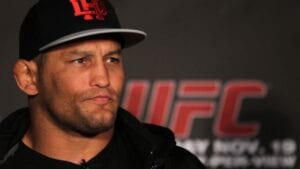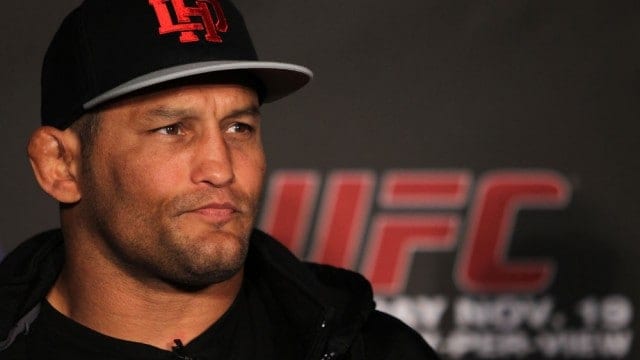 Henderson, now 46, does not consider himself someone who used to game the system, just a person who was abiding by the rules that were set in place. Although Henderson has been a user of TRT, he has been a long advocate of increased drug testing in mixed martial arts, and says he is in favor of USADA's partnership with the UFC, comparing it to the Olympic testing when he was wrestling.
Henderson would later add:
"I don't care what he says," Henderson said of Bisping. "It doesn't matter to me. I know, in my mind, who I am and how I've been throughout the years. I never tested positive for anything."I'm the one guy that's probably been asking for this type of drug-testing for probably five or six years before they started it."
The statements above sent "The Count" into a rage. He wasn't having any of it:
"Dan Henderson, you were on TRT," a disgruntled Bisping said at the gym day. "You were the godfather of TRT. Shame on you. This is the guy that says he needed TRT to be able to compete. Yet years later, he's still competing. This guy is a marvel to modern science. Perhaps if you take his blood, we can find the cure for cancer. Because this guy is an anomaly."
Henderson also stated how Bisping's body looked vaguely different, saying that Bisping looked much bigger, and very different, as opposed to the previous bout between the two.
Bisping immediately snapped back saying:
"Yeah, through blood, sweat, and tears and hard work," Bisping said. "Dan Henderson saying that just shows what a moron he is. Take one look at Dan Henderson, you can see there's not much going on in between there. Captain Caveman. Fred Flintstones. Whatever you want to call it. You can see he is a throwback to the Neanderthal man.
"For him to throw out insinuations like that, shame on you Dan Henderson. I've been tested more times than anybody — I don't know if that's accurate, but i'm still gonna do a Chael Sonnen and say that — I've been tested more times than anybody, I've never even come close. Not even a whistle. Not even a hint of suspicion in any of my tests. You can test my blood right now. I will piss in any cup you want."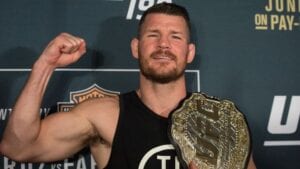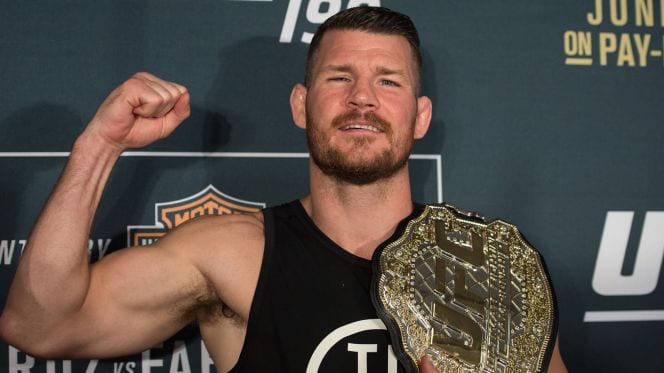 Bisping finally struck gold, capturing the UFC middleweight championship, something that has eluded him for the greater part of his career, by defeating former UFC middleweight champion Luke Rockhold at UFC 199 by TKO under two minutes into the first round.
"The Count" will now have his chance at redemption, as he's scheduled to defend his belt for the first time against a challenger he's fought before, Dan Henderson. In their first meeting at UFC 100, Henderson got the best of Bisping in the second round, catching him with a lethal right hand that is now known as one of the most spectacular knock outs in the history of the sport, and something that has haunted Bisping his whole career.
Bisping has desired his chance to right that wrong, and at UFC 204, right next to his hometown, "The Count" will get a chance to do just that when he squares off against Dan Henderson, live in Manchester, England, October 8th, 2016.