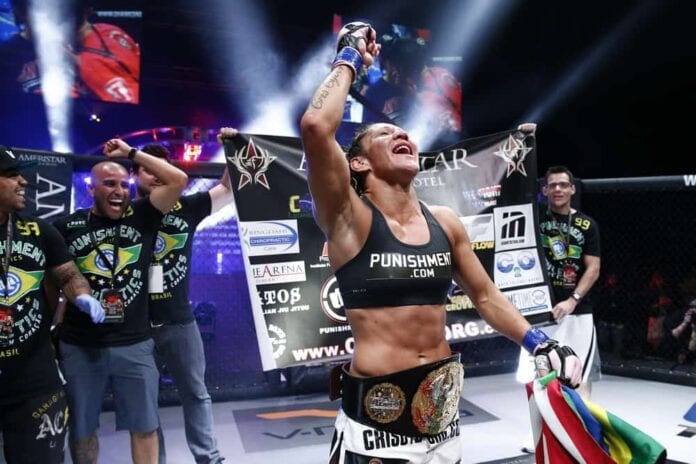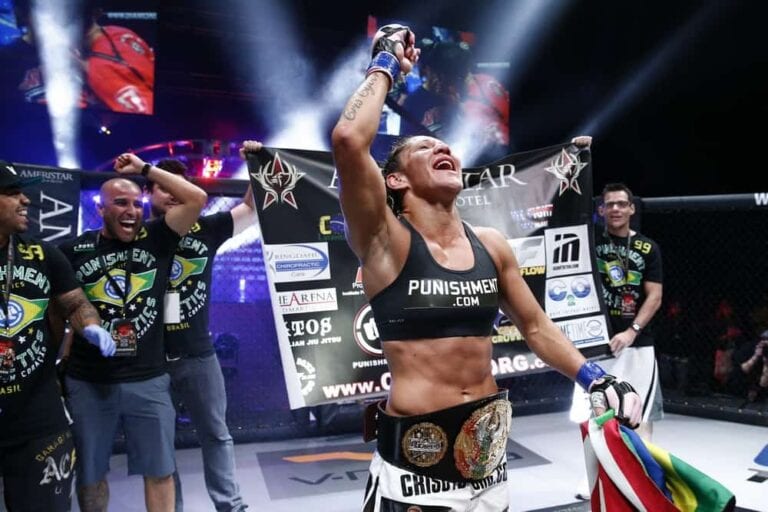 Invicta FC 13 kicked off international fight week last Thursday and it's no surprise that Cris "Cyborg" Justino made off with the most cash from that event.
Justino defended her Invicta FC featherweight championship successfully against Faith Van Duin and did so in impressive fashion (first-round TKO).
Invicta FC 13 took place on Thursday, July 9th, 2015 from Las Vegas, Nevada at the Cosmopolitan Hotel.
Also on the card featured top contenders Tonya Evinger and Irene Aldana fighting for the vacant Invicta FC Bantamweight Championship as well as an Invicta FC Atomweight Championship bout between current champion Herica Tiburcio and top contender Ayaka Hamasaki.
The event aired on UFC Fight Pass.
The Nevada State Athletic Commission released the following fighter salaries from the event.
Cristiane Justino: $100,000 (includes $50,000 win bonus)
def. Faith Van Duin: $6,000
Tonya Evinger: $11,000 (includes $5,500 win bonus)
def. Irene Aldana: $5,000
Ayaka Hamasaki: $10,000 (includes $5,000 win bonus)
def. Herica Tiburcio: $5,500
Pannie Kianzad: $6,000 (includes $3,000 win bonus)
def. Jessica-Rose Clark: $2,000
Amber Brown: $4,000 (includes $2,000 win bonus)
def. Catherine Costigan: $2,000
Jamie Moyle: $4,000 (includes $2,000 win bonus)
def. Amy Montenegro: $2,000
Amber Leibrock: $2,000 (includes $1,000 win bonus)
def. Marina Shafir: $2,500