The UFC will finally implement a female 145-pound division after heavy campaigning from Invicta FC featherweight champ Cris 'Cyborg' Justino, but unfortunately for the Brazilian champ she won't be part of the historical contest.
Instead the inaugural belt will be contested for by former UFC women's bantamweight champion Holly Holm and No. 10-ranked Germaine de Randamie in the main event of UFC 208 next month (Saturday, February 11, 2017). UFC President Dana White reportedly offered Justino the opportunity to be in the title bout twice, but she turned them both down as she couldn't make the weight in time.
Now a bit more to the story has come to light, as Cyborg was flagged by the United States Anti-Doping Agency (USADA) for a potential anti-toping violation. The failed out-of-competition test has sparked much speculation, leading many to believe that Justino denied the bouts because she knew she'd fail a test.
Former UFC light heavyweight champion and current Bellator MMA star Tito Ortiz recently spoke on the matter (via MMA Mania) and stated that he advised Cyborg to take the title bout. Justino would tell Ortiz, however, that she instead wanted some time off to enjoy the holidays with her family:
"I told her to take the fight," Ortiz said. "She said, 'Tito, I've been working really, really hard for the last three years. I've been cutting a lot of weight. I want to enjoy Christmas time. I want to go on vacation,' and I understood that. Personally, I understood that," said Ortiz.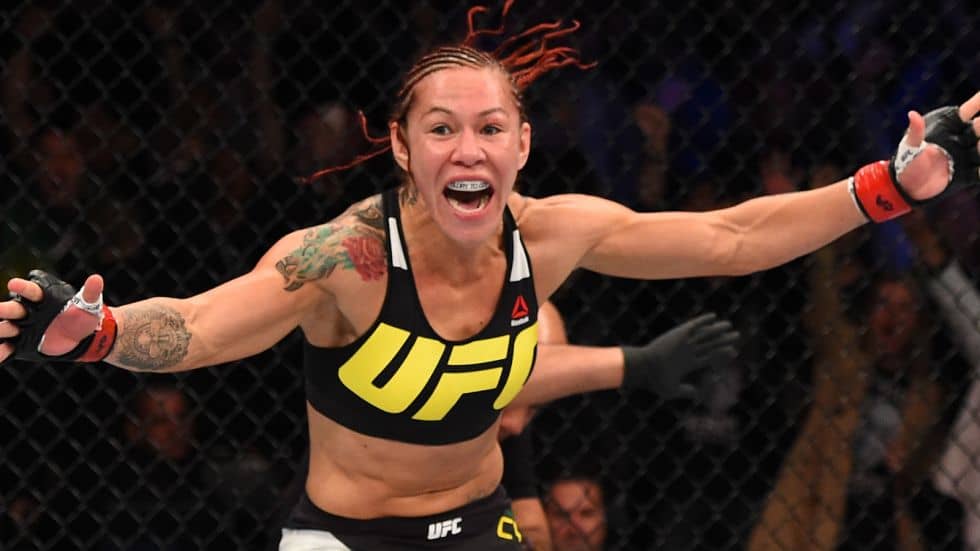 According to Ray Elbe, one of Justino's representatives, however, that conversation between Cyborg and Ortiz never took place:
"Cyborg has not sought career advice from him in some time as he no longer plays a part in her management."
Both Ortiz and Cyborg have their own fights to focus on for the time being, as Ortiz has a date with former UFC middleweight and light heavyweight title challenger Chael Sonnen under the Bellator MMA banner; and Cyborg is preparing for her fight against USADA as she could be staring at a lengthy suspension as a result of her failed test.
Cyborg will now be forced to watch from the sidelines as two other women compete for the title of a division she helped create, but at only 31-years-old she could potentially return to challenge for the title upon the end of her pending suspension.
Holly Holm and De Randamie will meet in the main event of UFC 208 live on pay-per-view (PPV) for the inaugural women's featherweight title, from the Barclays Center in Brooklyn, New York on Saturday, February 11, 2017.
Ortiz and Sonnen will collide in the main event of Bellator 170 on Spike TV from The Forum arena in Inglewood, California on January 21, 2017.