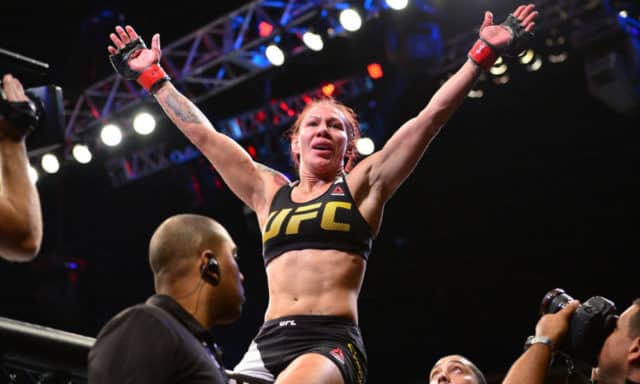 UFC women's featherweight champion Cris Cyborg will finally step into the Octagon with proven elite competition, as she takes on former UFC women's bantamweight champ Holly Holm at UFC 219 on pay-per-view (PPV) next month (Sat. December 30, 2017).
Holm is the first-ever woman to have defeated ex-UFC queen Ronda Rousey in MMA competition, an accolade Justino long yearned for but was never able to land a fight with "The Rowdy One." If she's able to down "The Preacher's Daughter" next month, however, she feels as though she'd have also picked up a win over Rousey as well (quotes via MMA Mania):
"All the fights in my career are important and having a lot of fights is special to me. Fighting Gina Carano, my first fight at 145. I think each fight is a challenge for me and I think when I fight Holly and beat Holly, I am going to beat Ronda at the same time," Justino said.

"That means a lot for me because everyone who follows my career knows I did a lot to make that fight happen and it didn't happen. Now I have the opportunity to fight Holly and I feel very blessed about it."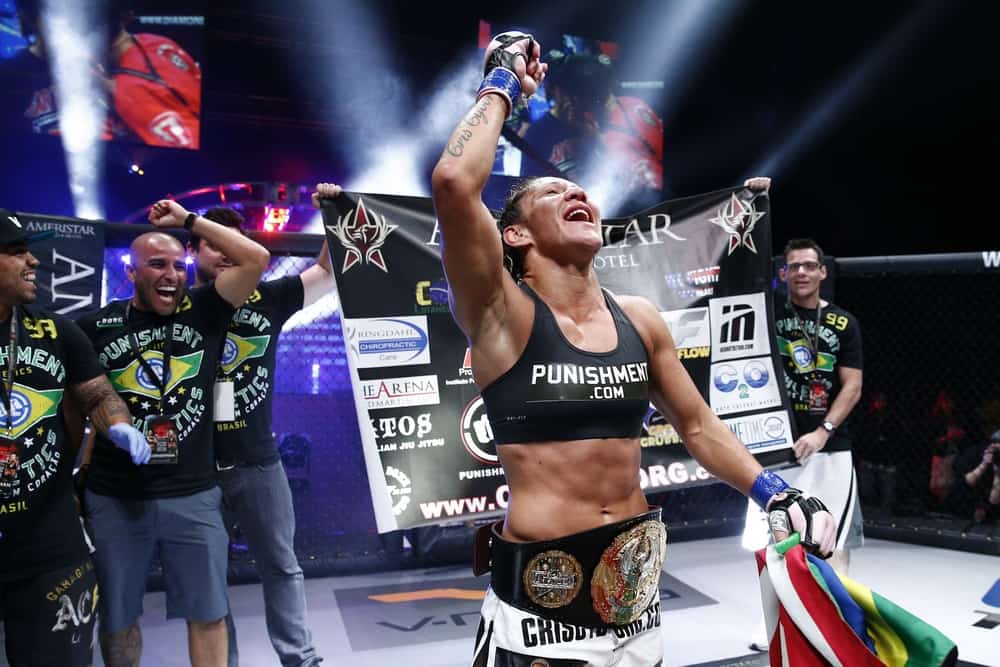 Justino explained her logic behind that claim very simply – because Holm defeated Rousey, if she's able to get past Holm, that would mean she's better than the former 135-pound queen:
"I think if I beat Holly I will beat Ronda the same day. I feel like that because Holly fought Ronda and when that fight happened, Dana said if Ronda beat Holly next fight would be Cyborg," she added. "Then Holly stopped Ronda before that, she beat Ronda and it's simple to think about it. It's simple, she beat Ronda and I never had the opportunity to fight Ronda. So I think I am going to beat both the same night."
If you enjoyed this story, please share it on social media!