Cro Cop Says He's Fighting Roy Nelson at UFC 137 in October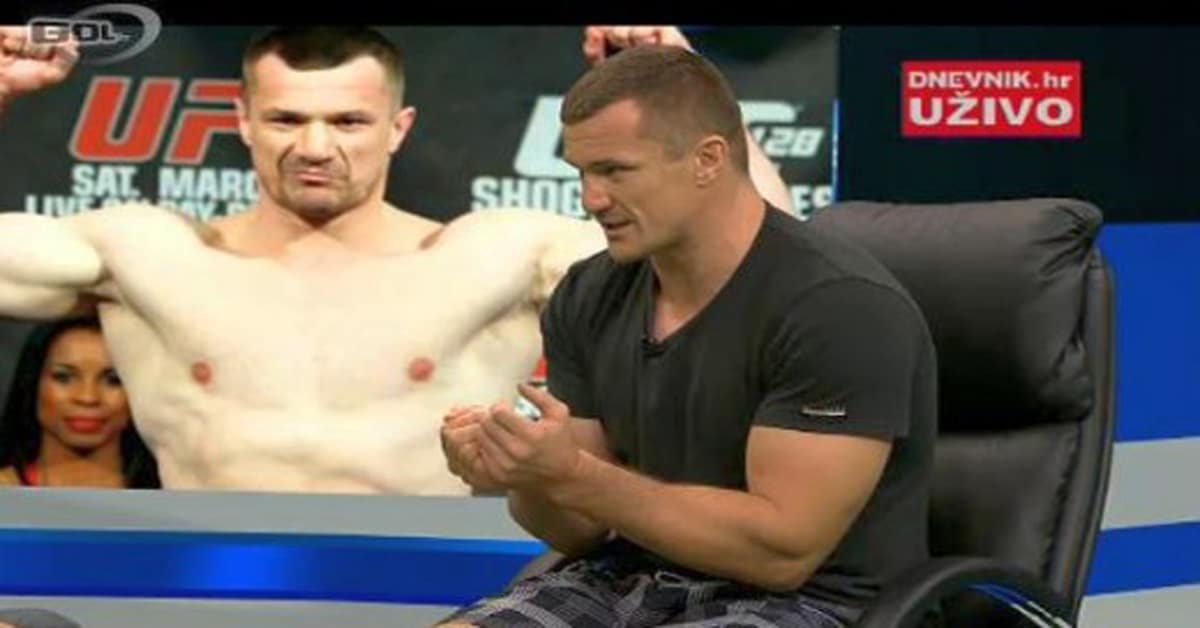 Well, it looks like Mirko "Cro Cop" Filipovic will get one more fight in the UFC. The 36-year-old heavyweight who suffered back-to-back knockouts in his last two fights announced on a live video chat on the Croation sports website Gol.hr this week that he will finish out his UFC contract in Las Vegas on October 29 when he takes on The Ultimate Fighter 10 winner Roy Nelson.
"I've had no contact with Dana White and have not re-negotiated with the UFC. I agreed to my next fight and that's it," Filipovic explained. "I can now exclusively confirm that I will fight my last UFC fight October 29 in Las Vegas against Roy Nelson."
The bout is a win or go home match-up for both fighters.
Nelson is 0-2 in his last two outings after losing to Junior dos Santos and Frank Mir — both via decision. Although he has faced tougher competition than Cro Cop the past two years, that fact likely won't save him from the chopping block if his third loss in a row comes from an aging veteran who UFC president Dana White was calling to retire after his last KO loss against Brendan Schaub — a fighter Nelson knocked out in the first round at the TUF 10 finale.
Filipovic has long been hampered by a knee injury that surgery a few years back did not completely repair, but says that an experimental procedure he underwent recently combined with twice-weekly physiotherapy sessions has him feeling confident he will be 100 percent for his fight with Nelson.
"We will see in the next fight. I am happy that I managed to rehabilitate my injury. I received a few injections to the knee. It is an unpleasant procedure. They take your blood and separate parts of it using a a centrifuge and then inject [the plasma rich platelets] into the knee to stimulate cartilage regeneration," he explains. "This knee was destroyed, but I managed to repair it. I felt terrible pain, and now twice a week I'm doing exercises with physiotherapy. "
UFC 137 also features a main event welterweight championship bout between Georges St-Pierre and Nick Diaz as well as a featherweight tilt between George Roop and highly-touted UFC newcomer Hatsu Hioki.