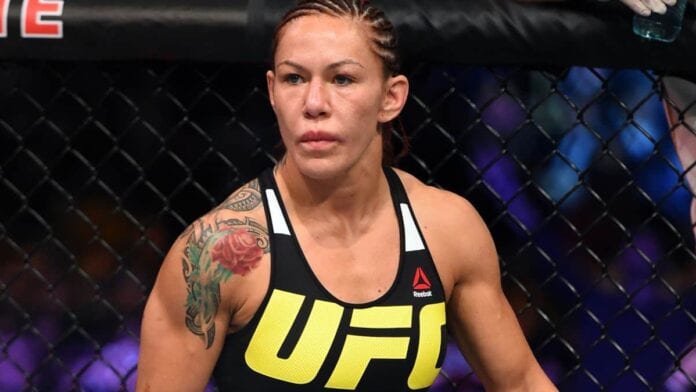 Cris 'Cyborg' Justino will step into the UFC Octagon once again, just four months after defeating Leslie Smith in dominating fashion at UFC 198, but this time she'll top the bill in her come country of Brazil at UFC Fight Night 95.
According to FOX Sports, UFC has confirmed the 140-pound catchweight contest between the two women, as UFC newcomer Lina Lansberg will take on 'Cyborg' who has not smelled the sour scent of defeat for over a decade.
Justino (16-1-1) is coming off a thunderous statement in her UFC debut in her hometown of Curitiba, Brazil, when she made quick work of UFC bantamweight veteran Leslie Smith in the first round of their contest at UFC 198 this past May.
'Cyborg' is one of the most feared women in mixed martial arts (MMA) history, as her ridiculous power and Chute Box Academy background has been the downfall of nearly all women she has engaged in combat with.
Lansberg (6-1) will make her UFC debut coming off a six-fight win streak, not having lost since her professional MMA debut in 2012 via third round TKO.
Since then 'The Elbow Princess' has been on a tear and looking absolutely flawless, holding four TKO finishes of her own en-route to her heavy duty UFC debut in September.
The 34-year-old Swedish product has quite the order on her hands heading into the big leagues of MMA, as she will take on arguably the most dominant female mixed martial artist of all time.

'Cyborg' and Lansberg will throw down in the main event of UFC Fight Night 95 live from Brasilia, Brazil on September 24, 2016.