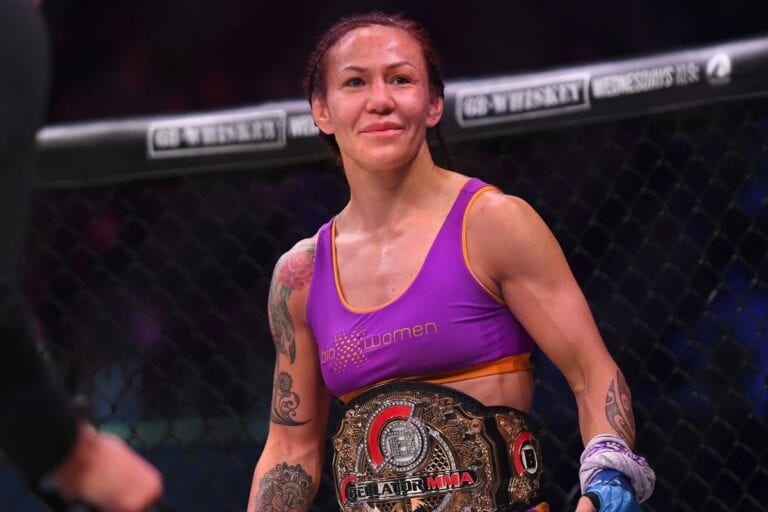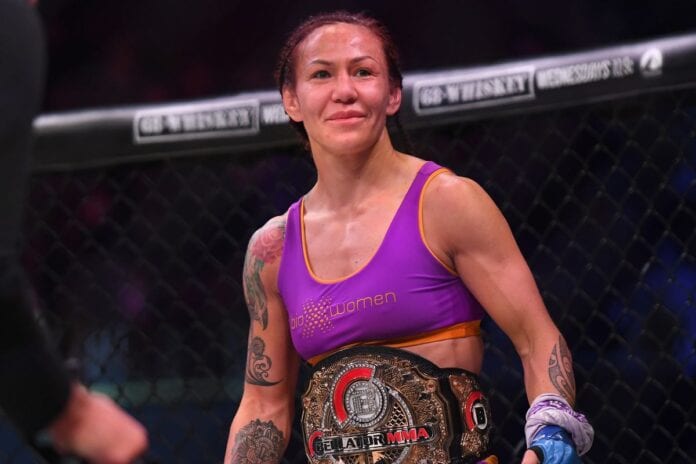 Cris Cyborg is of the opinion that Amanda Nunes gave up during her bantamweight title fight with Julianna Pena at UFC 269 this past weekend.
'The Lioness' surrendered her 135lb title one of the biggest upsets in MMA history against Pena who scored a second-round submission win during the final UFC pay-per-view of 2021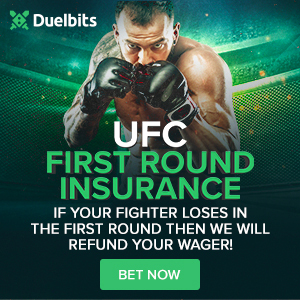 Nunes has faced plenty of criticism for failing to perform despite being the -1000 favourite heading into the fight. Joe Rogan and Chael Sonnen have both publicly criticized the GWOAT for the manner of her defeat.
Cyborg is the latest MMA personality to call out Nunes after UFC 269. The Bellator featherweight champion thinks Nunes quit in the fight as she has done in previous bouts.
"You know, I was not surprised. I (picked) Julianna Peña because the five losses for Amanda Nunes, four were the same style as Julianna Peña," Cyborg told Fanatics View. "And before, we knew Amanda Nunes danger is in the beginning, in the first round. If you pass the first round with her, you can get in the fight. We knew this. Of course, when you fight her, you go fire to fire and that happens, you know, what happened.
"We knew that when she goes past the first round, she sees she cannot finish you, so she's either gonna run away or quit on the floor or something, and this is what happened for Julianna Peña."
Cris Cyborg Says Julianna Pena Didn't Have A Submission Locked In
"I don't feel like Julianna did any sort of submission because she didn't have a submission the way she finished the fight," Cyborg said. "I feel like Amanda Nunes, at one point, she sees she cannot finish, and Julianna Peña continued going forward and she tapped, but (Peña) didn't have any submission… I don't know what was passing through her mind in the second round 'cause when you're gonna fight for the title, you're ready for seven rounds, and that was the second.
"I feel like Julianna did very good jabs. In the second round, Amanda wanted to finish the fight, to KO her as fast as she can, but Julianna was keeping her on the jab. The jab really opened a lot of doors for Julianna," Cyborg continued. "The reality is when they stopped the fight, I didn't think they'd finished the fight because she didn't have a submission there, and I didn't see the tap, too… I believe Amanda, I don't know what passed through her mind there, but I believe she quit at that time." (Transcribed by MMA News)
Do you agree with Cris Cyborg? Did Amanda Nunes quit at UFC 269?