The MMA world was dealt collective disappointment yesterday when word arrived that UFC featherweight champion Max Holloway had been forced out of his scheduled UFC 222 main event versus Frankie Edgar.
The tough-as-nails champion wanted to fight no matter what, detailing what he said would go through in order to meet Edgar in a month's time. But ultimately he simply could not compete in the alotted timeframe.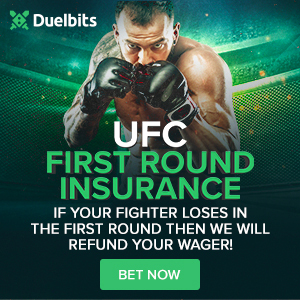 The UFC set out to replace the March 3 fight card's main event with two high-profile bouts, seeking to book bantamweight champion TJ Dillashaw against former teammate Cody Garbrandt in a rematch of their UFC 217 affair with Edgar then taking on surging contender Brian Ortega in the co-main.
Dillashaw turned the bout down, however, citing the birth of his child and lack of training before mocking 'No Love' with a brutal photo from his knockout win last November.
And it remains an uncertain spot for the promotion and the rapidly-approaching event, but the mocking surrounding the card didn't stop there. UFC lightweight champion Conor McGregor got in on the action by trolling Holloway with a photo from his 2013 win over "Blessed":
"The Notorious' loves to rub salt in the wounds of his former opponents, yet it's understandable if fans asked whether he should be doing so with his fighting future still very much up in the air as he acts a fool with his newfound mega-riches from boxing Floyd Mayweather.
This injury is bad timing for Holloway for sure, but the young Hawaiian has been a model of consistency for the UFC during his rise to championship status. He's also stated he's willing to take on any and all comers as champion, something that would most likely be true if he wasn't hurt.
The same simply cannot be said for McGregor, who campaigned for a UFC bout versus Mayweather this week rather than a title defense against the winner of Tony Ferguson vs. Khabib Nurmagomedov.
Is it time for McGregor to stop kicking willing fighters while they're down and get back to fighting in MMA himself? Did that time pass long ago?