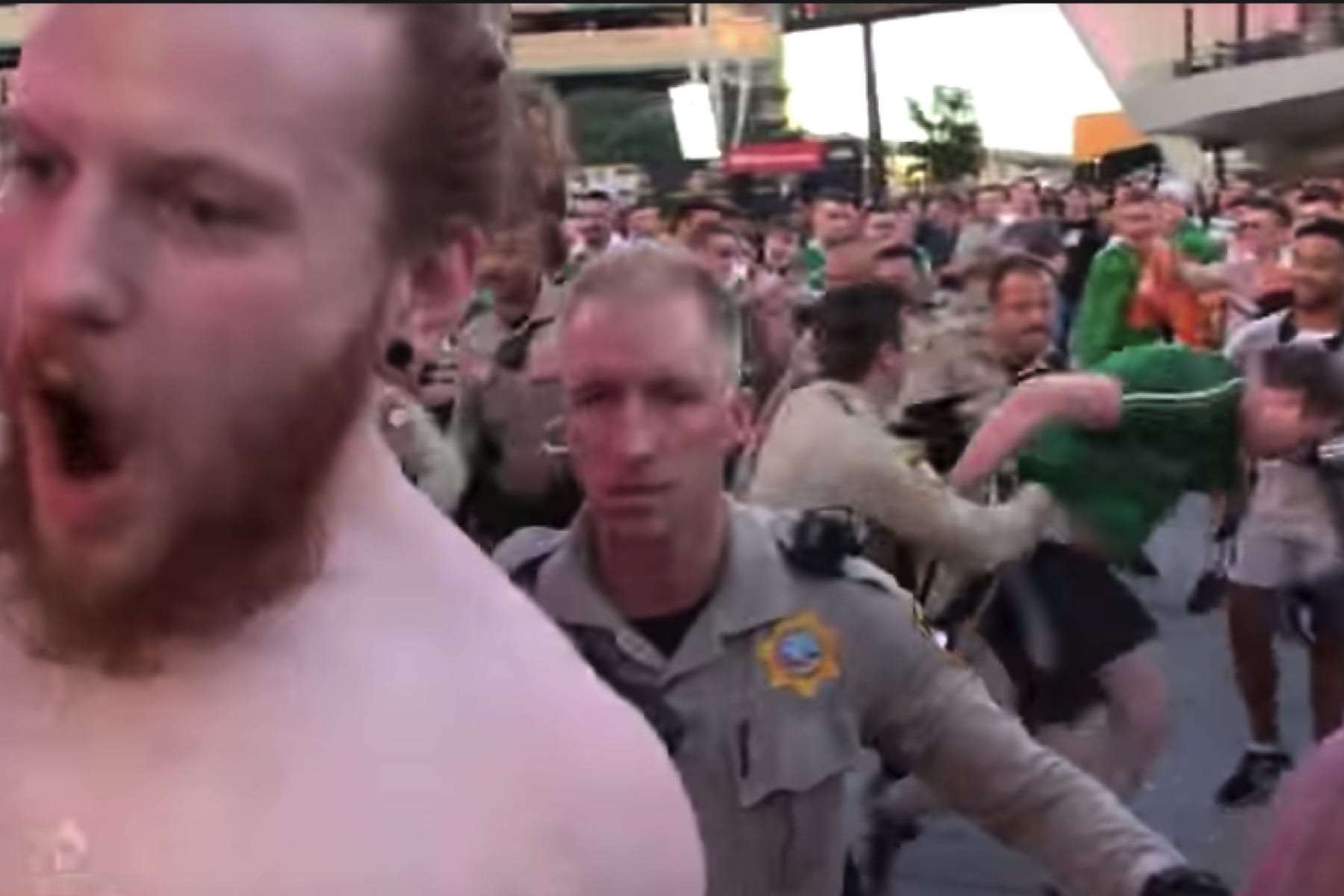 Yesterday evening's UFC 229 ceremonial weigh-ins were, as expected, a wild scene full of tension and beef. Much of that was due to the behavior of several McGregor fans.
While McGregor was attempting to kick Khabib during their last staredown, other heinous acts went on in the crowd. A disgusting male McGregor fan slapped the girlfriend of a Khabib fan. A brawl broke out in the crowd as a result.
That behavior spilled out into the open air after the weigh-ins. In this video from TMZ Sports, several McGregor fans can be seen causing general, all-out chaos outside the Park Theater. It got so wild that police had to be involved and can be seen subduing some of the more riled-up fans.
Check out the chaos here: