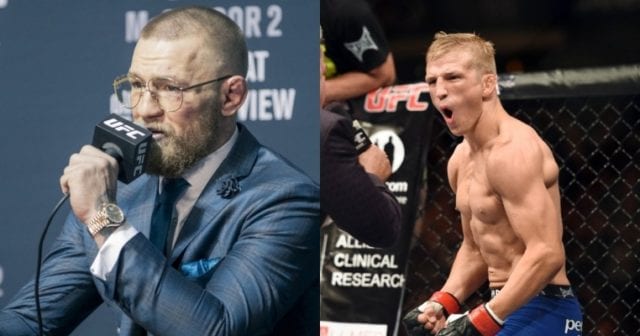 Leading in to the penultimate week before UFC 205, excitement for the historic pay-per-view mounts. Taking the lead for the promotion's first event held in New York city are Eddie Alvarez and Conor McGregor. Moving up once again from the featherweight division, the Irishman will challenge for Alvarez's lightweight belt on November 12. Putting the 145-pound class on hold for the third straight fight has led to some criticism of both McGregor and the UFC.
Teasing a 'huge announcement' after UFC 205, the consensus opinion is that McGregor will give up at least one belt if he wins, and may even retire or take an extended hiatus. The promotion choosing to allow 'The Notorious' to call so many shots has led to some rather disgruntled fighters. Jose Aldo has threatened retirement, and a stream of frustrated lightweight contenders have voiced their displeasure. Still, few can deny the salivating prospect of Alvarez vs. McGregor in New York.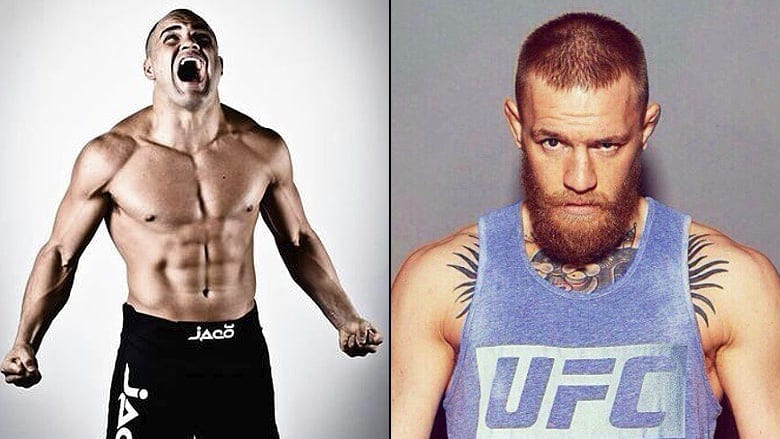 The Talk
Conor McGregor's limerick style of trash talking has become one of his trademark traits. Getting in the head of one's opponent is nothing new in the world of fighting, but McGregor is arguably the best at the mental warfare involved in MMA. Speaking with MMA Champions while sparring for UFC 205, 'The Notorious' wasn't only intent on talking about Eddie Alvarez:
"From the first Diaz fight to the second Diaz fight, it took me three months to improve (my cardio). It took me three months to go from not lasting two rounds, to outlasting a triathlete who had 30 pounds on me. The cardio vascular training we are doing, nothing is guess-work. Watch them follow suit, we are releasing a three-month training programme. It's currently in progression, it's very scientific. It changed my life."
In response to TJ Dillashaw saying McGregor is more of a theatrics artist than MMA fighter:
"F*ck him, who the f*ck is TJ Dillashaw? Who the f*ck is he? Where are his fights? He isn't going out there, fight after fight, and taking these guys out. I hear a lot of talking, but not a lot of working. I had to work my bollocks off to get here, and now I'm still in here working. Who else is coming off a five round war with a triathlon and jumping straight back in here? Nobody! These fighters are saying they deserve what I have, no. I didn't always have this, I had to work for it, they are the ones who are all talk. I hear a lot of moaning."

If you enjoyed this story, please share it on social media!