Earlier this month (June 3, 2017), Jose Aldo surrendered his featherweight title in the main event of UFC 212 in Rio de Janeiro, Brazil, suffering a third round TKO loss to Max Holloway.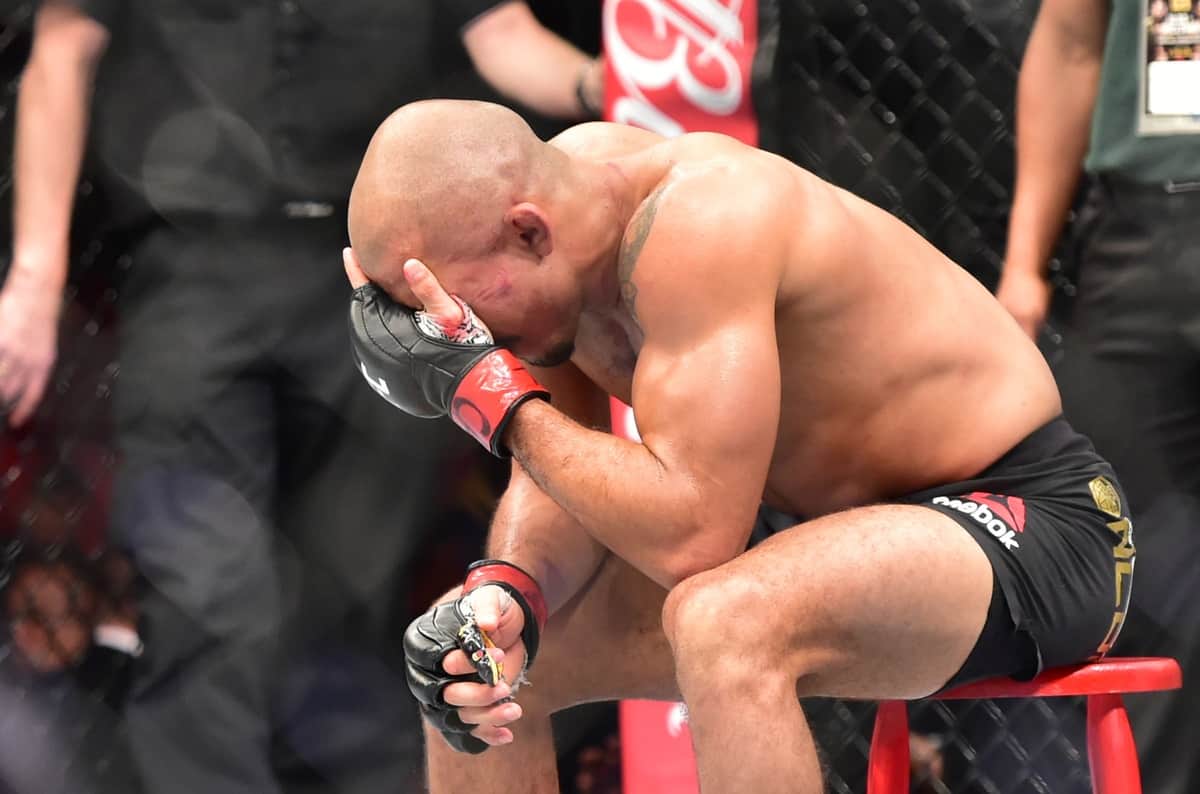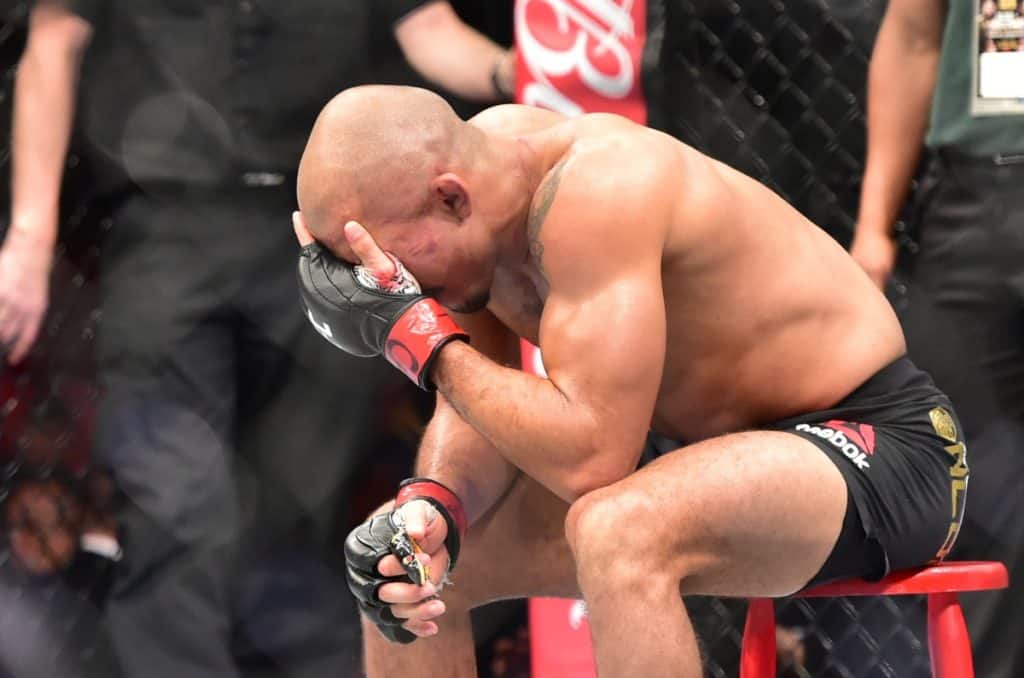 Aldo had success in the first two rounds landing big shots, but after the bout many had wondered why the Brazilian strayed away from using his patented leg kicks.
According to his longtime coach Andre Pederneiras, Aldo had suffered a leg injury in training that limited his attack:
"Every fight the athlete enters he has some kind of injury, and Aldo is no different, he has his," Pederneiras told FOX Fight Club (Via MMFighting.com) Many people asked why he didn't kick. Aldo has a leg injury, so he couldn't throw kicks or run during his entire camp. That doesn't take anything away from Max Holloway's win, we don't want to say that. We would go back between rounds and the crowd said 'tell him to kick,' but we, the cornermen, were the only aware of it. We avoided the kicks because of this injury. We were afraid it would strain his muscle. We could train his kicks a bit in the last week, but we didn't force it too much. We believed that, the way he was going (in training), he would be able to win with his boxing. And that was happening."
While Aldo is a vicious striker, Holloway is also well-versed on the feet, which is why many expected Aldo to possibly take the fight to the ground. Pederneiras admitted that Aldo worked specifically on his boxing and his wrestling during camp because of his injury, but he said that "Scarface" decided not to shoot in for takedowns after having success on the feet early on:
"He spent his entire camp working on his boxing and his takedown, his ground game," Pederneiras said. "Since Aldo felt well standing in the first rounds, he decided not to go for takedowns, but (Holloway's) punch landed and everything changed."
The loss to Holloway marked the second TKO loss for Aldo in his last three bouts, and his fighting future is currently unclear, although he did say that he would be back in the aftermath of UFC 212.
Holloway, on the other hand, extended his winning streak to an incredible 11 straight with his UFC 212 victory. The 25-year-old Hawaiian champion now has some interesting options awaiting him, as top contenders Frankie Edgar and Cub Swanson have both been campaigning for title shots. Holloway has already beaten Swanson, as has Edgar, so the fight to make seems to be a clash between "Blessed" and "The Answer".
Either way, the featherweight division seems to be in a good place moving forward with Holloway at the helm after being held up by Conor McGregor over the last few years.
What do you make of Pederneiras' comments and who would you like to see Holloway take on next?