CM Punk Touts Kazushi Sakuraba As His MMA GOAT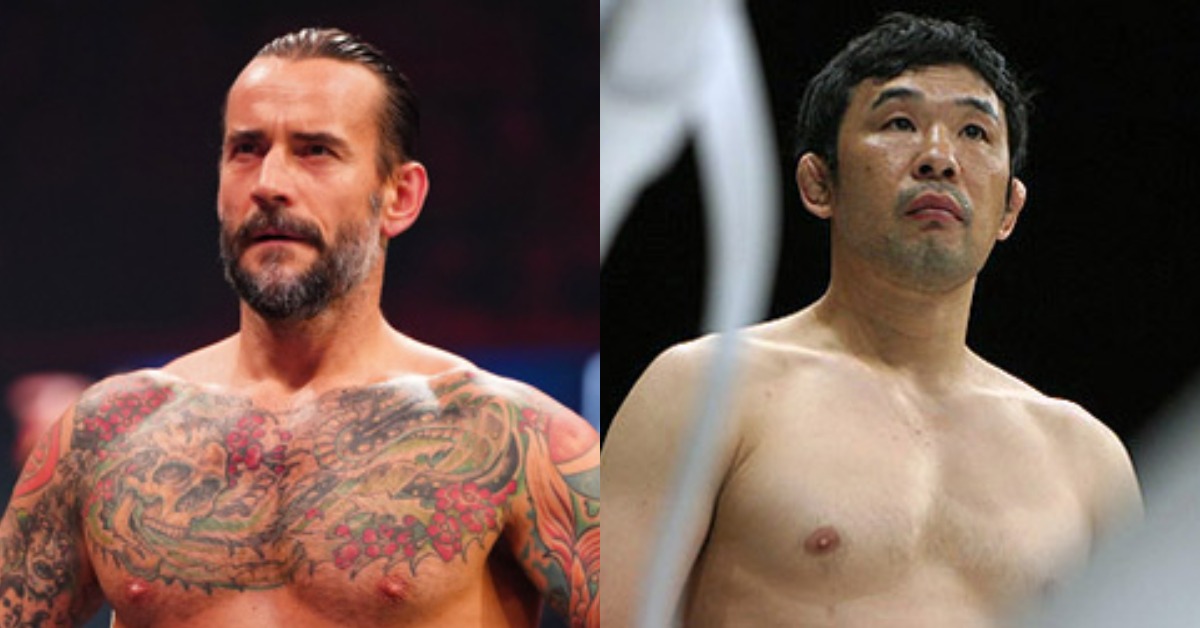 Former UFC fighter Phil Brooks, otherwise known as CM Punk, thinks that Japanese MMA legend Kazushi Sakuraba is the greatest.
After a brief tenure with the UFC, Brooks has remained active in professional wrestling and is currently signed with rising promotion All Elite Wrestling. He's also a commentator for MMA promotion Cage Fury and remains a vocal fan of the sport.
When asked about who the greatest MMA fighter is, Brooke went with an unconventional pick. While some name fighters such as Jon Jones and Georges St-Pierre in the conversation, Brooks named a Japanese superstar in his top spot.
During a recent interview with MMA journalist Helen Yee, Brooks named Sakuraba as the MMA GOAT in his mind.
CM Punk Explains Kazushi Sakuraba GOAT Pick
"I've got a soft spot in my heart for Sakuraba," Brooks said. "Probably a lot of people wouldn't pick Sakuraba. But I'm a pro wrestler at heart and I know Saku is, too. So he's one of those guys that kind of captures everything I love about mixed martial arts. Perennial underdog, ugly ears. What's not to love?"
Sakuraba became the first Japanese champion in UFC history by defeating Marcus Silveira back in 1997. He went on to one of the most decorated careers in MMA history, with 26 wins over the likes of Kevin Randleman and Rampage Jackson.
In 2017, Sakuraba was named to the UFC Hall of Fame's pioneer wing for his accomplishments inside the cage. He also became the first man to defeat Royce Gracie in MMA history, at a time when Gracie was seen as an unstoppable force in the sport.
Brooks' pick is sure to cause quite the debate amongst MMA fans, but, unquestionably, Sakuraba is one of the most influential presences in the sport's history.
Where do you think Kazushi Sakuraba ranks amongst the MMA GOATs?