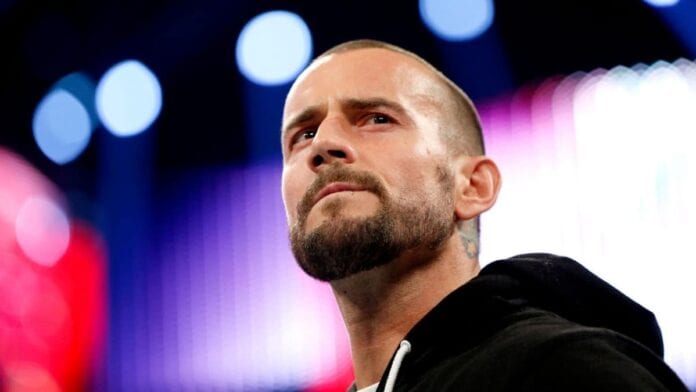 Earlier today (Wed., December 17, 2014) No. 5-ranked UFC welterweight Matt "The Immortal" Brown laid out a laughable challenge for former WWE champion and soon-to-be UFC fighter CM Punk, calling him a "dumb athlete" on The Great MMA Debate Podcast and offering to welcome him into the octagon by fighting him after he fights Tarec Saffiedine at UFC Fight Night 60 on Feb. 14.
It didn't take long for Punk, whose real name is Phillip Brooks, to respond, as he fired back on an episode of ESPN's Sportscenter:
In the interview, Punk surprisingly explained why he understands Brown would view him as a less-than-legitimate athlete:
"Thanks for calling me an athlete, Matt. I'm not sure I have a response for Matt; I'm a fan of Matt. One of my favorite fights last year was Matt Brown vs. Erick Silva; that was awesome. Matt Brown's an awesome fighter, and I'm still going to continue to love watching him fight.
But everybody has an opinion, whether it's positive or negative. And the negative ones, while I understand their perspective, I understand where he's coming from, I don't wanna say, 'they're just upset.' I can understand that, and more power to you, I understand your point of view.
My job is to do what's good for me and my family and if I change your mind along the way, Matt Brown, awesome."
Calm and understanding words from Punk, who made a successful career out of playing to the crowd in the WWE. Now he's got his hands extremely full, however, in attempting to prove that he actually belongs in the UFC with no prior MMA experience whatsoever.
It's only natural that many fighters were going to blast the Punk signing as strange and questionable given his limited background, but that certainly doesn't mean that they're going to shy away from attempting to make a solid paycheck off of his mainstream name.
They view Punk as an easy mark, and it's almost impossible to view him as anything but at this current point in time. For his part, Punk is accepting of the criticism that he knew would immediately fly his way.
Changing those perceptions with a winning performance in the octagon is a whole different matter altogether, so he'll be fighting stereotypes until he can actually prove he's deserving of a UFC roster spot.
Are you giving him much of a chance to prove "The Immortal" and many other professional fighters wrong?