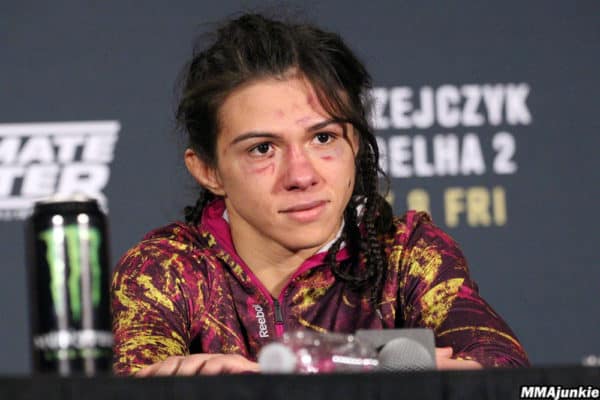 Claudia Gadelha will no longer be representing the Nova Uniao gym.
According to a report from Combate, the former strawweight title challenger was upset with head-coach Andre Pederneiras following her unsuccessful attempt at challenging for the title when she suffered a unanimous decision loss to current champ Joanna Jedrzejczyk earlier this year.
Gadelha was reportedly upset with the way her training camp for the title bout was handled within the camp, and was vocal about her concerns which sparked anger from the gym's head-coach Pederneiras and led to a verbal argument between the two over the phone.
Due to the friction between the two Brazilians, Gadelha made the decision to start her own gym, Claudia Gadelha's MMA & BJJ Academy, which is located in Pennsylvania.
For her next contest (which has yet to be scheduled), however, Gadelha will be training at original Nova Uniao branch gym Kimura Nova Uniao in Natal, Brazil. There she will join fellow combatants Renan Barao and Jussier Formiga under the tutelage of head coach Jair Lourenco.