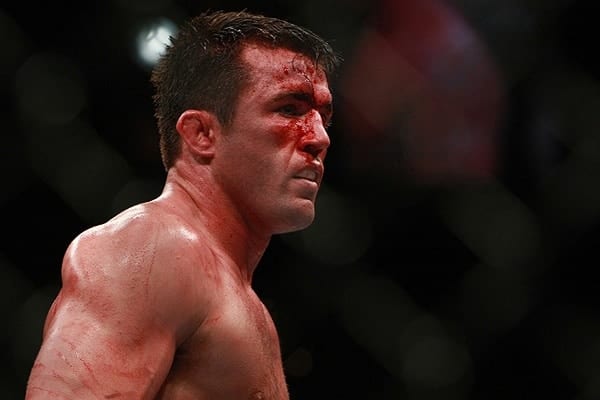 The great Chael Sonnen drug test failure of 2014 was a black eye on the sport, yet Sonnen feels no remorse for his actions….
Former UFC middleweight Chael Sonnen got pretty much exposed earlier this year, and it proved to be a costly decision for the "American Gangster". After getting popped for PED's following his first scrap with Anderson Silva, Sonnen clearly kept the ball rolling in to 2014, and got royally busted earlier in the year for pretty much every banned substance going.
After getting canned by FOX and the UFC, Sonnen has taken to more humble roles as commentator for Battlegrounds MMA, and more recently a podcast called "You're Welcome!". During the latest edition of the podcast, Sonnen raised some rather interesting points, as transcribed by MMAFighting.com:
"People were saying, 'why won't he say he's sorry?' I'm not," said Sonnen. "I'm not going to apologize because I'm not sorry. I'm a consenting adult. I knew exactly what I was doing. This was a premeditated decision."
"Here's the problem, is that it worked. The problem is, it helps. There's a term out there, performance enhancing drug. The reality is, it's all medicine. All medicine is made to make you better. If it did the opposite, it would be malpractice. You're not going to the doctor to say give me something to make me worse. I was taking things and they were making me feel a little better."
So Sonnen pretty much cares nothing of what you think, as per usual, and continues to stand by his decisions, however perilous they proved to be. Now thoroughly ousted to the fringe of the MMA community, what does the future hold for Chael P Sonnen?
Check out the full podcast below, and mourn one of the most bizarre, corrupt and bullshit-filled MMA careers of all time. Here's to you Chael, and if you're reading this article, please click here!