Cat Zingano was tuning in quite closely to this past weekend's (July 29, 2017) UFC 214 card, and more specifically to the women's featherweight title bout between Cris Cyborg and Tonya Evinger, which Cyborg won via third round stoppage.
Zingano, a former bantamweight title challenger, was actually a possible opponent for Cyborg, but she wasn't going to be healthy in time to fight at UFC 214. The fight, however, is still one she'd like to land, and after watching Evinger take on Cyborg, Zingano feels as if she has an 'answer' for the Brazilian slugger:
"This weekend I feel like I got to learn a lot watching this fight with Tonya, you know, seeing Tonya control the pace and seeing the fact that Cyborg had a handful with that girl, [which] I actually didn't expect." Zingano told Ariel Helwani on Monday's edition of The MMA Hour.

"Me and Tonya used to have to wrestle each other in college so I knew she was strong and tough, but I didn't necessarily see it transfer over to MMA – as I've seen in wrestling. But she obviously pulled it together, and that's why she's a champion at 135 [pounds] and I felt she did a pretty good job against Cyborg, and at least she's tough, you know, at the very least. And watching that fight I was like, 'Man, I have something for that, I have and answer to that,' and for everything that didn't work for Tonya. Watching that fight opened up my eyes to some things and it just made me more excited to get in there with that girl. I think the match up is one of the century and I have what it takes to take Cyborg down, if anyone does."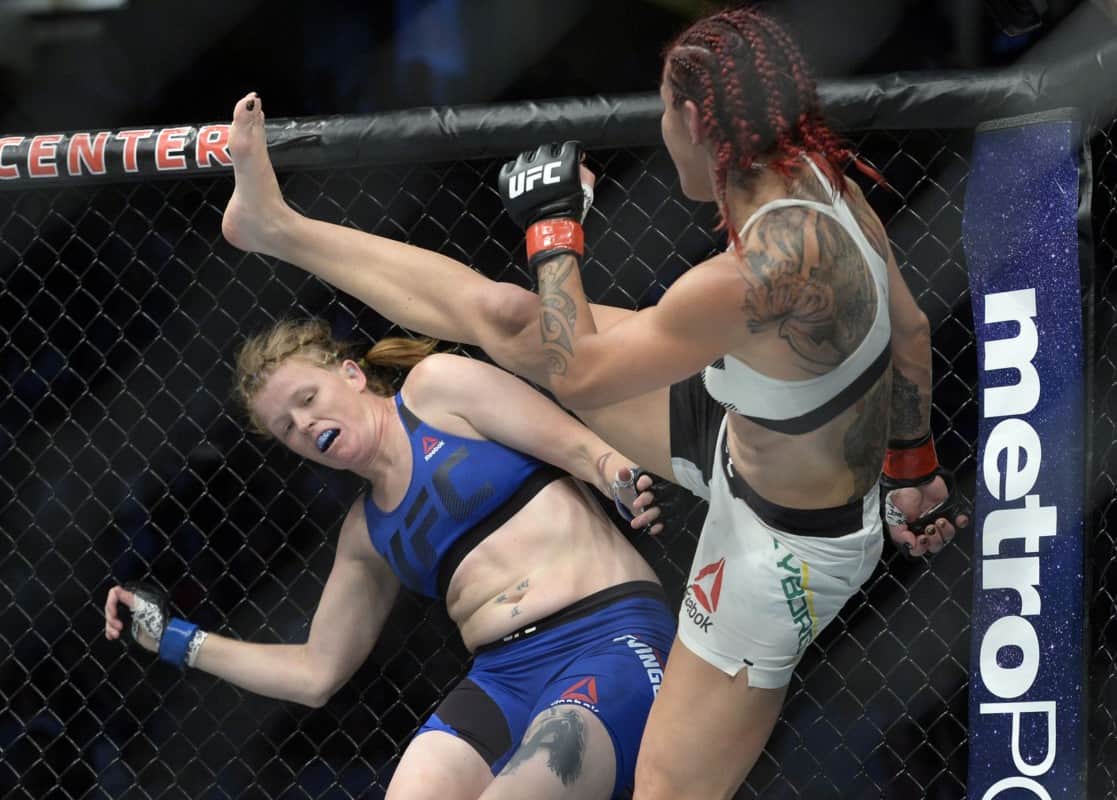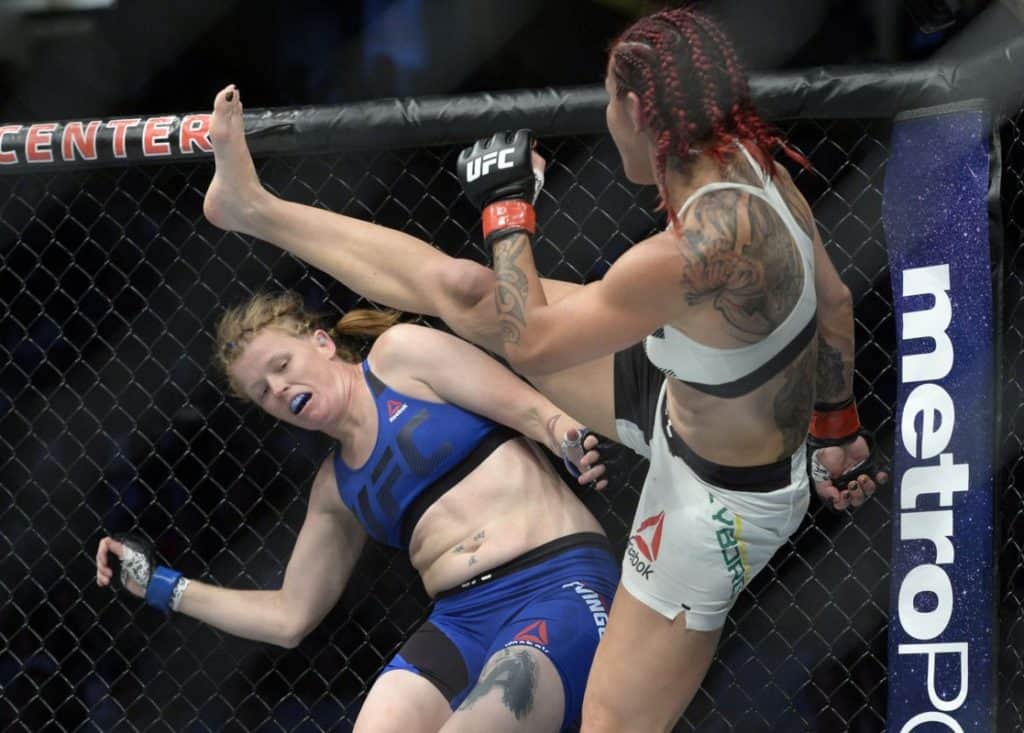 Zingano hasn't been very active over the last few years, but when she's healthy, she feels as if she's still one of the best in the world, and she believes a fight with Cyborg is a 'winnable' fight for her:
"With Cyborg, this is a winnable fight for me," Zingano explained. "When I'm healthy, none of these girls [can] deal with me, not one, so that's what I'm looking for. Going into a fight with Cyborg, you need to be as on point as possible. She's got her advantages – whatever, arguably fair or unfair – and I just know that If I'm at 100 percent, she probably can't even touch me and those are things that are in consideration when trying to achieve my goal."
And at the end of the day, if "Alpha" Cat can't score a bout with Cyborg, she's hoping to fight bantamweight champion Amanda Nunes, who she happens to own a win over:
"The two biggest people on my radar at this point are Amanda Nunes and Cyborg because I beat Amanda, and I feel like she should want to fight me," Zingano said. "I want to go up in weight, but I also want to stay active in the 135-pound division when the time is right because the 145 [pound division] is not extremely established yet."
Who would you rather see Zingano take on next?