Video footage shows Bryce Mitchell breaking a glass door at ex-Girlfriend's home to retrieve his dog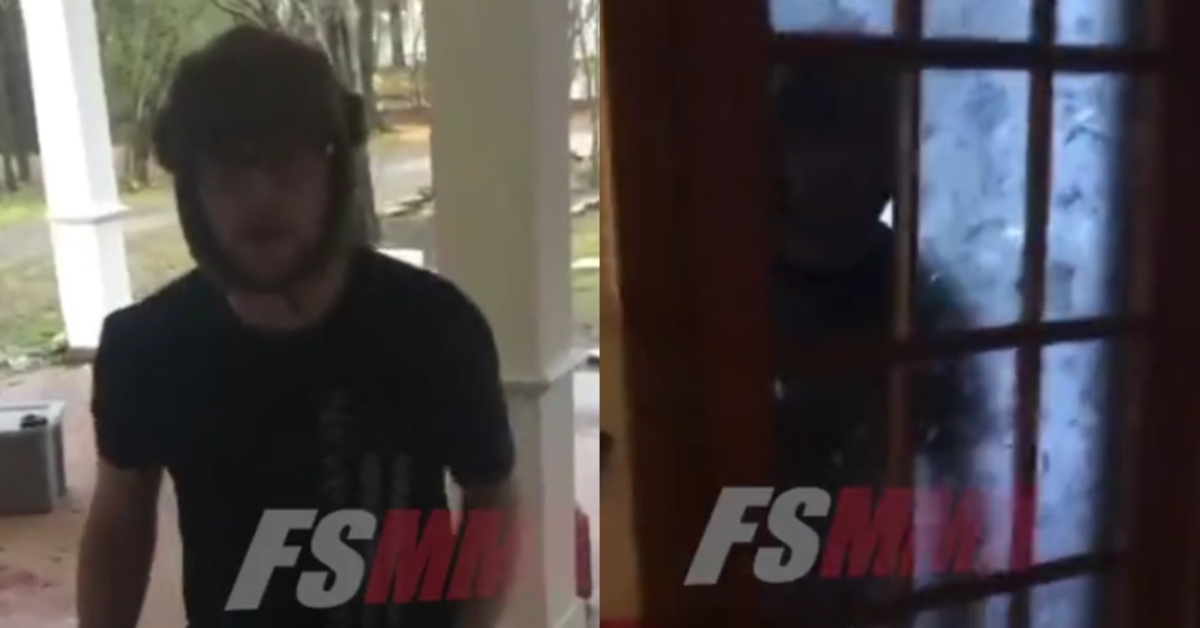 UFC featherweight standout Bryce Mitchell has been embroiled in controversy with an ex-girlfriend days before he is scheduled to make his return to the Octagon.
Earlier this week, Mitchell, a 15-1 fighter scheduled to fight Dan Ige at a UFC Fight Night event on September 23, made an emotional plea on Instagram whilst accusing his ex-girlfriend, tattoo shop owner Kish Jones, of vandalizing his home. In the video, which we reported on here, Mitchell claims that Jones had come to his home while he was out of town and destroyed his fruit trees. 'Thug Nasty' also claims that Jones had previously threatened to kill both him and his pets.
Since his plea for help, another twist has been added to the story courtesy of FanSided's Amy Kaplan who obtained exclusive footage of an incident between Mitchell and Jones.
"I have obtained an old video of a heated exchange between Bryce Mitchell and his ex-girlfriend Kish Jones in which Bryce shatters the glass in her door in an attempt to get his dog," Kaplan wrote on X. "As you might know, Bryce took to Instagram this week to say he was fearful for his life."
Fans Interject Themselves in Bryce Mitchell Drama
Thus far, neither Bryce Mitchell nor Kish Jones have commented on the footage, but many fight fans were quick to interject themselves into the situation by reportedly calling Jones' place of business and leaving threatening messages. However, many of these individuals inadvertently called a business in Westfield, New Jersey, and not the one Mitchell references in Searcy, Arkansas. This has led to an innocent business being inundated with misguided threats and review bombing online.
Please remember that these are two people that by and large, we know very little about aside from what they've chosen to share with us via social media. It's understandable to favor one side over the other. After all, that's human nature, but we ask that you not try to harm another person or place of business, especially one that has nothing to do with the situation, as all of this continues to unfold.