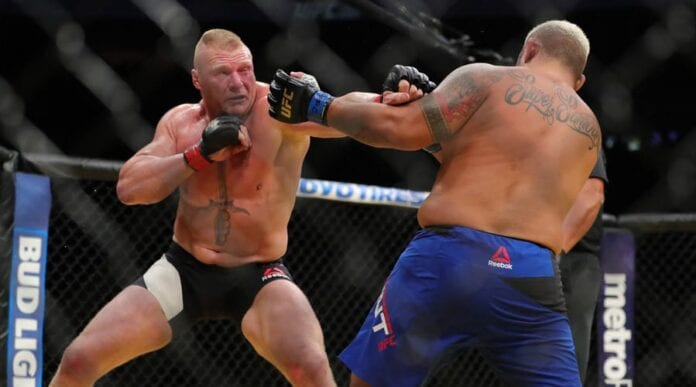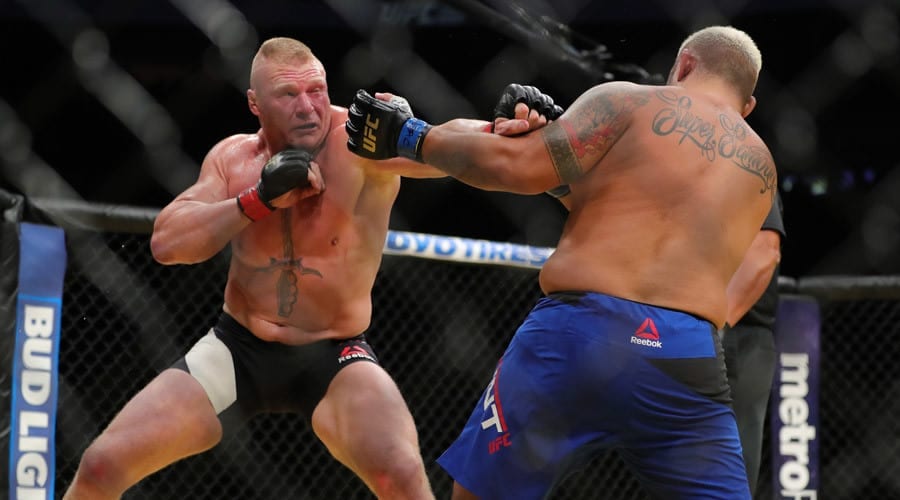 The United States Anti-Doping Agency (USADA) has followed the lead of the Nevada State Athletic Commission regarding former UFC heavyweight champion Brock Lesnar's multiple failed drug tests surrounding his UFC 200 (July 9, 2016) bout against Mark Hunt. Like the commission, USADA has handed Lesnar a one year suspension according to a report from MMAFighting.com.
While it's unclear whether or not he'll ever fight again, Lesnar will be able to compete again on July 15, 2017, as the suspension is retroactive to when his provisional suspension begun. The ex-champion failed two drug tests with one being an out-of-competition test and one being an in-competition test.
In addition to his punishment from USADA and his suspension from the commission, Lesnar was also fined $250,000 by the NSAC.
Despite his failed test, Lesnar did in fact compete at UFC 200, as he scored a dominant decision victory over Hunt, although it has since been changed to a no-contest. Both the UFC and Lesnar have come under extreme criticism, as Lesnar was given an exemption from entering the USADA testing pool four months prior to his return.
Hunt has also unleashed on the UFC and Lesnar and he's threatened the UFC with a lawsuit.
Do you feel as if the punishment fits the crime for the former heavyweight kingpin?