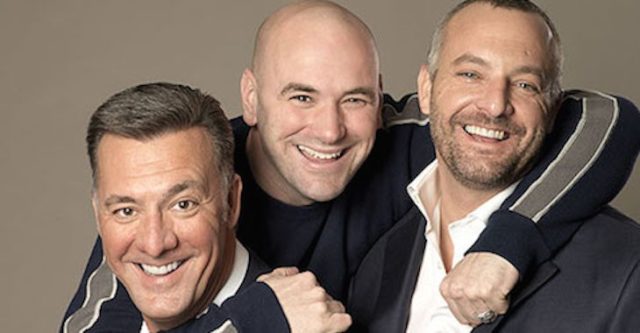 According to Sports Director Chris Maathuis of KLAS-TV (CBS), Zuffa has officially sold the UFC to WME-IMG and MSD capital for a hefty $4 Billion price tag making it the largest sale in sports history:
Largest sale in history of sports. #UFC sold for 4 billion to WME-IMG and MSD capital. Fertittas and White small % pic.twitter.com/b7Fj0ZXs4x

— Chris Maathuis (@sports8) July 11, 2016
ESPN's Bret Okamoto also reported that current UFC President Dana White will remain with the UFC in his same role:
Asked Dana White (@danawhite) if sale of the UFC is bittersweet. Response: VERY.

— Brett Okamoto (@bokamotoESPN) July 11, 2016
Dana White on whether fans should be concerned with UFC switching ownership: Exact opposite. Sport is going to the next level.

— Brett Okamoto (@bokamotoESPN) July 11, 2016
Dana White (@danawhite) on future involvement: Same. President, owner, working my ass off. Just doing it without my best friend and partner.

— Brett Okamoto (@bokamotoESPN) July 11, 2016
Much speculation had been made about weather or not the sale was actually true, as the word throughout the media claimed that a sale was nothing more than a rumor.
White also very openly denied the rumors when confronted about them, the UFC even went as far as issuing a memo to it's employees that a sale of the company should be the least of they're worries.
The UFC just wrapped up it's biggest week in company history, as it's International Fight Week has concluded after last night's (July 9, 2016) massive UFC 200 event that had it's fair share of misfortunes leading up to the event.
CBS channel 8 news will reportedly have exclusive interviews with Lorenzo Fertitta and White later this morning.
Stay tuned in with LowKick for all the latest news on the UFC sale, including statements from Fertitta and White themselves
If you enjoyed this story, please share it on social media!