BJ Penn Teases UFC Return, Under One Particular Condition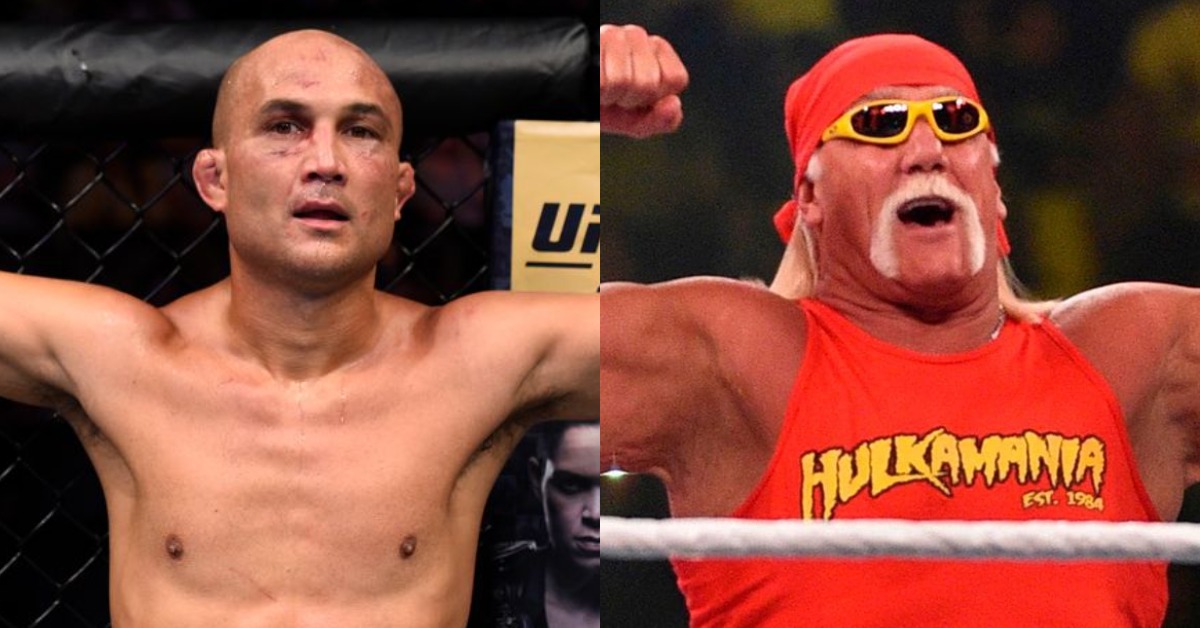 UFC legend BJ Penn is ready to make his triumphant return to the octagon if wrestling great Hulk Hogan assists in his walkout.
At 43, it is highly unlikely that Penn would be willing to make the return to the high stage of the UFC at this point in his life. But, despite seven straight losses, he would be motivated to fight again if Hogan was by his side during his walk to the octagon.
Penn has alluded to his love of professional wrestling on multiple occasions during his athletic career, and more specifically Hogan.
During a recent interview with his official website, Penn spoke about the lasting impact that Hogan has had on his life.
"Hulk Hogan was my hero and such an inspiration for me growing up," Penn said. "Those are such good memories to look back on. Hulk Hogan was a larger-than-life figure and I hope he realizes how many lives he's touched in such a positive way.
"When we were talking about having him come out (to my fight), I was just thinking of having him come and sit in the front row. But yeah, imagine walking out with him? Geez, I would come back for one more fight to make that happen." (h/t MMAMania)
BJ Penn, Hulk Hogan Are All-Time Greats In Their Respective Sports
Penn is widely regarded as one of the greatest UFC fighters of all time and arguably one of the best champions in the history of the sport. He earned titles at welterweight and lightweight during his legendary UFC career.
A run of wins in six of nine fights would be the last moments of greatness for Penn, as he would go on quite the losing skid on his way out of the UFC.
Penn has dabbled into the world of politics since retiring from combat sports. But, he could be on the way back to the octagon if Hogan agrees to Penn's demands for a featured walkout.
Do you want to see BJ Penn return to fighting?