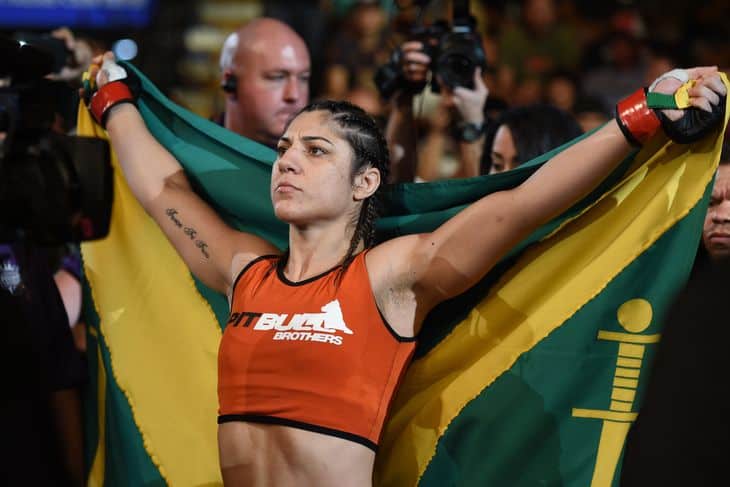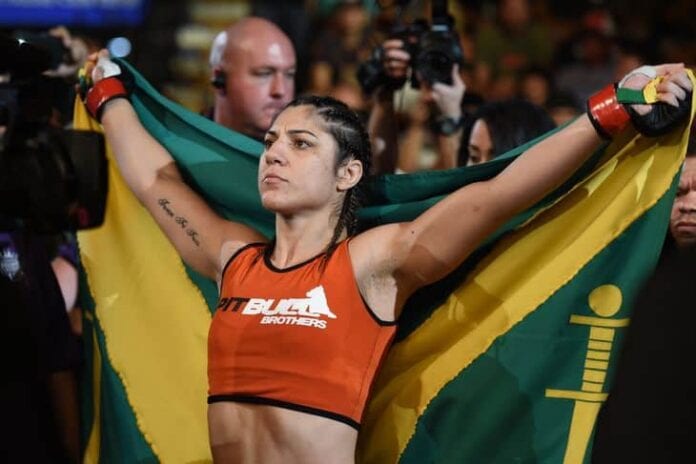 UFC women's bantamweight champion Ronda Rousey gets put on blast by "Pitbull"
Brazilian bantamweight Bethe Correia has made a decent amount of noise since joining the promotion back in 2013. Having defeated women's bantamweight champion Ronda Rousey's team mates, Jessyman Duke and Shayna Baszler, she finds herself embroiled in an ongoing beef with "Rowdy" following her call out of the champ.
Talking with MMAFighting.com, "Pitbull" declares that she will take Rousey's title, and also perform some corrective surgery: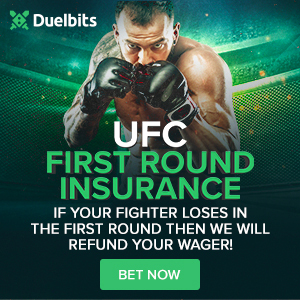 "I will knock Ronda out in the first round, but first I'll do her a favor and knock that mole off her face with a punch. I will knock Ronda out in the first round, I want her to beat Zigano fast and without injuries, so we can fight right after. I want to be the one to take her title."
Currently 9-0, Correia's record speaks for itself, but she is yet to be tested to the level of the champion. Continuing, BC says she is the next in line for the belt, and wants to be known as an all-time great in the UFC:
"People know me as the horsewomen killer. I killed two already, and I will kill the number one next," Correia said. "I'm cleared to fight in March, and I will fight whoever they want. Whoever steps inside the Octagon with me will go down. I want to be known as the greatest knockout artist in the UFC."
Having already warned Miesha Tate to get ready for punches, you'd imagine that the brash Correia wouldn't have much trouble finding an opponent for her potential March return. Having recently undergone eye surgery, the news of her Easter return might fit in well with the title picture.
One more win and surely it's time to give Correia a title fight, right?
Follow @Rorylowkick

Follow @LowKick_MMA

Tweet