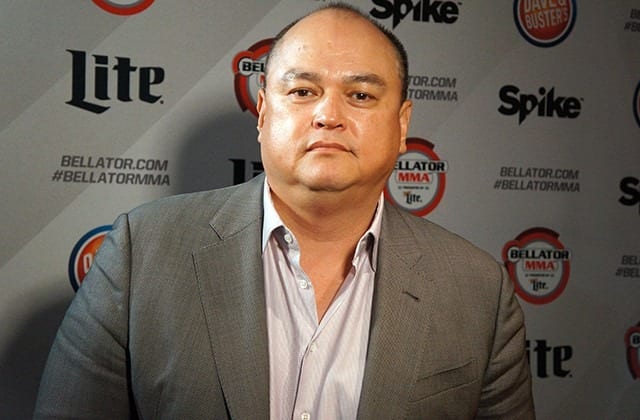 Bellator MMA is finally going to crown its new heavyweight champion. This has been expected for some time. The promotion is bringing back a tournament to find their heavyweight champion in 2018.
The promotion will host an eight-man heavyweight tournament known as the Bellator MMA World Grand Prix 2018. The winner of this tournament will earn the vacant Bellator title.
Bellator has been without a heavyweight champion since the title was vacated by then-champ Vitaly Minakov after Bellator decided to stripped him of it in May of 2016 for failing to defend the title.
On late Tuesday night, the bracket was revealed for the Bellator MMA World Grand Prix 2018. Here are the opening-round matchups:

Quinton Jackson vs. Chael Sonnen
Fedor Emelianenko vs. Frank Mir
Matt Mitrione vs. Roy Nelson
Ryan Bader vs. Muhammed Lawal
The Jackson vs. Sonnen winner will face the winner of Emelianenko vs. Mir in one semifinal.

On the flip side in the other semifinal, the winner of Mitrione vs. Nelson will face the Bader vs. Lawal winner.

The Jackson-Sonnen bout will kick things off at Bellator 192, which is slated to take place on January 20th at The Forum in Inglewood, California. The prelims will air online while the main card airs on Spike TV. Douglas Lima will defend the Bellator Welterweight title against former UFC title challenger Rory MacDonald in the main event.
Mitrione-Nelson is slated for an event scheduled on Feb. 16 at Mohegan Sun Arena in Uncasville, Conn. Fedor-Mir and Bader-King Mo are scheduled for April and May events, respectively.

The tournament bouts will take place throughout next year with the plan being for the final is tentatively scheduled for December 2018.