The UFC's first trip to South Korea back in November of 2015 now has a dark cloud hanging above it.
According to multiple reports from several respected mainstream Korean news outlets (via Bloody Elbow), a Korean fighter who competed on the card (who is being kept anonymous and being referred to as 'Fighter A') agreed to throw his fight for 100 million Won (approximately $88,000) in addition to placing a bet of 50 million Won (approximately $44,000) on his opponent.
The UFC is not at all implicated in the investigation whatsoever.
The fighter in question is described as a 34-year-old local Korean male fighter who won a unanimous decision against an American opponent. All male Korean fighters on the card won their bouts via TKO, with the exception of one – Tae Hyun Bang. Bang also fits the age description at the time of the event.
Despite most outlets attempting to keep the fighter's identity concealed some Korean news outlets have used images of Bang that have been censored, as well as blurred out images (but still recognizable) of Korean MMA gym Korean Top Team where Bang trains.
Leading up to the bout Bang was a betting favorite over his opponent, Leo Kuntz, who was a slight underdog on the books. In just a short period of time, however, the betting lines changed drastically, making Kuntz a massive favorite over Bang. UFC officials reportedly questioned 'Fighter A' about the matter, but he appeared to be insensible to the whole ordeal.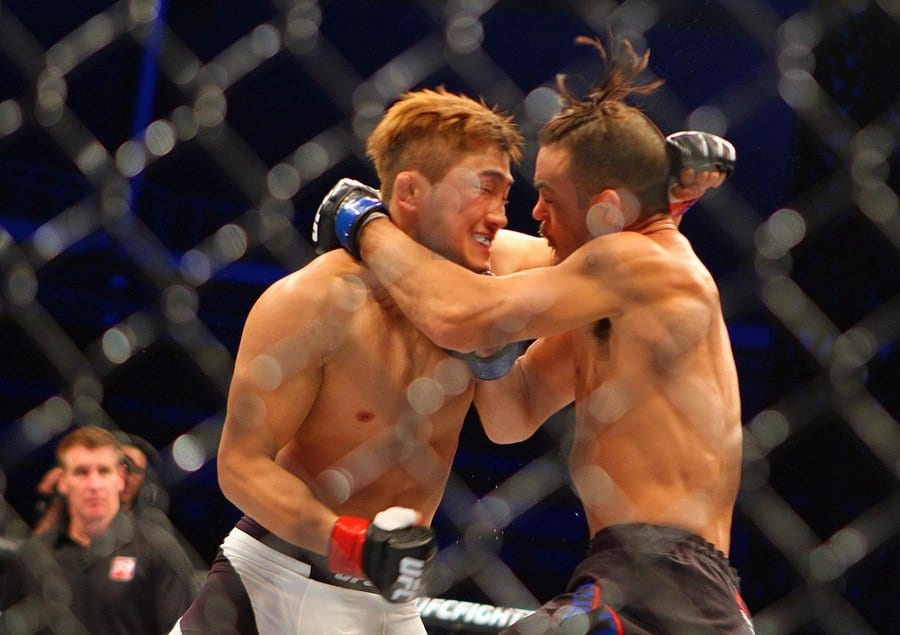 'Fighter A' then began to fear repercussions from what he had agreed to do shortly before the bout, and wound up competing to the best of his ability. He went on to win the contest and received numerous threats as a result. Fearing for his safety the fighter in question contacted local authorities and admitted what he had done, prompting an investigation from Korean officials who are attempting to track down all involved in the scheme.
It has yet to be officially confirmed as of this writing that Tae Hyun Bang is the fighter in question, but the evidence against the Korean is overwhelming.