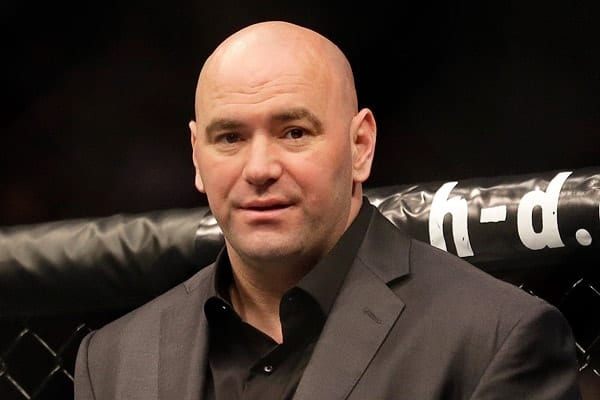 The UFC has faced a surge of adversity and controversy in recent years, not only in the form of many big names being struck down by new drug testing, but by a number of popular athletes being embroiled in domestic violence charges or allegations. Anthony Johnson, Thiago Silva and Travis Browne are potentially the most recognizable names on the list, and have come under major scrutiny over the past few years for their alleged physical abuse. It seems to become more frequent as time goes on, and it looks like some people have had enough.
A page on Eventbrite.com reveals that an anti-UFC domestic violence protest will take place outside the MGM Grand Garden Arena on September 5th, 2015 at UFC 191. Needless to say this could be an absolute PR nightmare for the promotion. Here is a brief rundown of the 'MMA Watchdog's' reason for setting up this protest:
There will be an organized protest outside the MGM Grand Garden Arena in Las Vegas on Sept. 5 for UFC 191. UFC claims to have a zero tolerance policy against domestic abuse, but that policy is selectively applied. Certain fighters are protected if they are popular.
Anthony "Rumble" Johnson should not be fighting at this event. His most recent outburst against a helpless woman practicing Yoga was uncalled for. A man of his size and skill should not be intimidating/menacing women and invading their personal space. After the confrontation, he went online bragging about these cowardly actions for days – threatening to do it again to the women & suggesting that she better not come back to the gym. Johnson has numerous accusations of alleged domestic violence against him. He was even convicted & sentenced for it on at least one known occasion (pled no contest).
When- Saturday, September 5, 2015 from 3:00 PM to 11:00 PM (PDT)
MGM Grand Garden Arena (outside of venue) – 3799 S Las Vegas Blvd, Las Vegas, NV 89109
Anthony Johnson will be facing Jimi Manuwa on the evening's main card, and clearly has some detractors in light of his recent case of not only domestic violence charges from his ex-wife, but his gym meltdown and subsequent facebook rant at a yoga-practising woman.
Travis Browne's troubles went from a UFC investigation to official police charges when the promotion cleared him of any wrongdoing towards his apparently 'battered' ex-wife. Perhaps the rumoured relationship between 'Hapa' and Ronda Rousey has also helped push this protest in to a reality.
The 8 hour time slot that the protest will be a pretty obvious pain in the side for the UFC as they will be working hard to get things in to motion for the evening's pay-per-view card, and it's highly likely that local news stations will clamber to get a story about the UFC domestic violence protest.
Do you think that the world's premier MMA organization has cut off their nose to spite their face on this one, or are they right to stand behind fighters like Browne and 'Rumble'?
If you enjoyed this story, please share it on social media!