Anthony Johnson Hopes To Meet Ryan Bader Next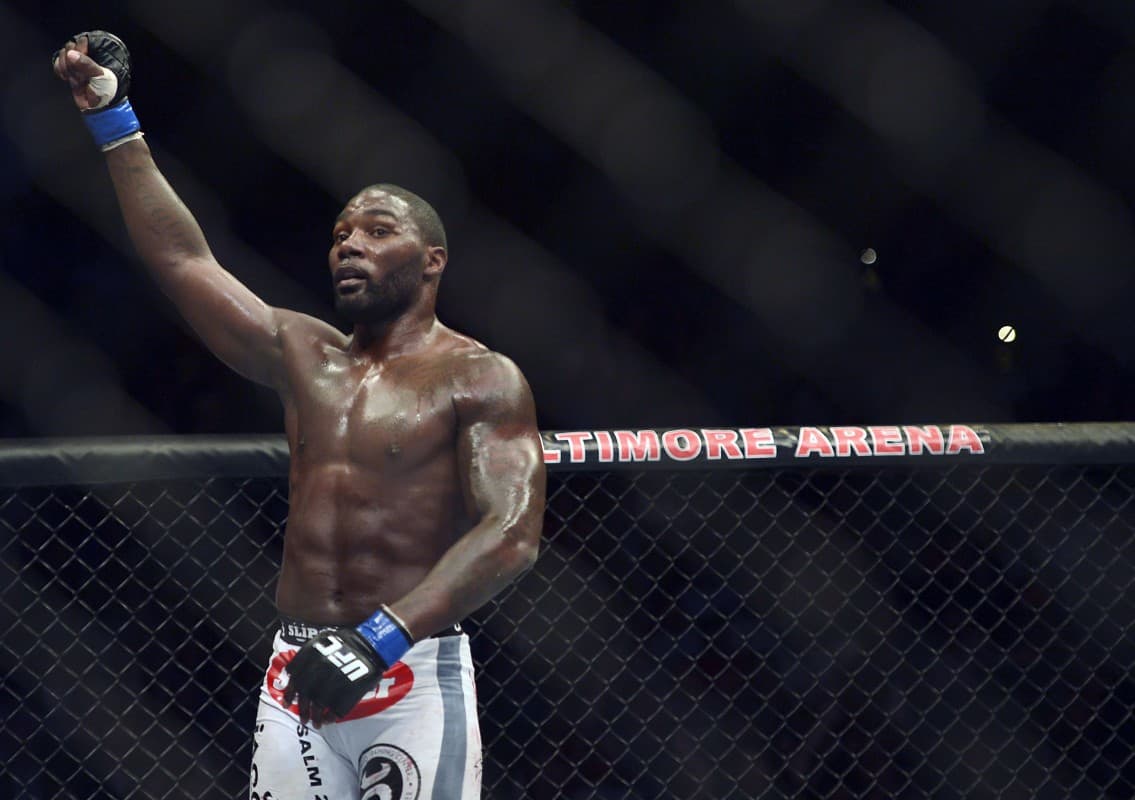 No. 1-ranked 205-pound contender Anthony "Rumble" Johnson was scheduled to take on former long-time light heavyweight kingpin Jon "Bones" Jones for the title back at UFC 187 last May. However, when Jones was arrested on felony charges, stripped of his title, and suspended indefinitely, Johnson ended up taking on former Olympian Daniel "DC" Cormier for the vacant strap.
"Rumble" was submitted by "DC" in the third round, but he bounced back at September's UFC 191, scoring a vicious knockout over Jimi "Poster Boy" Manuwa.
After getting back to his winning ways, it seems as if Johnson now knows what he wants next. According to UFC Tonight's Ariel Helwani, "Rumble" is interested in taking on the surging No. 3-ranked Ryan "Darth" Bader next:
Anthony Johnson wants to fight Ryan Bader next. Bader's camp still hoping to get the DC fight (Per @ArielHelwani)

— UFC Tonight (@UFCTonight) October 8, 2015
Bader has won five-straight, picking up his latest win this past weekend (October 3, 2015) at UFC 192. The former Arizona State wrestler scored the biggest win of his career, taking out former champion "Suga" Rashad Evans, and looking like a completely different, and improved fighter in the process.
Bader is likely deserving of a title shot, but with Jones' return likely on the horizon, "Darth" may miss out once again. If a title shot is not an option, there seems to be no better choice for Bader than a bout with the top contender in Johnson.
Seemingly making sense for both men, who would you win to pick this potential show down?