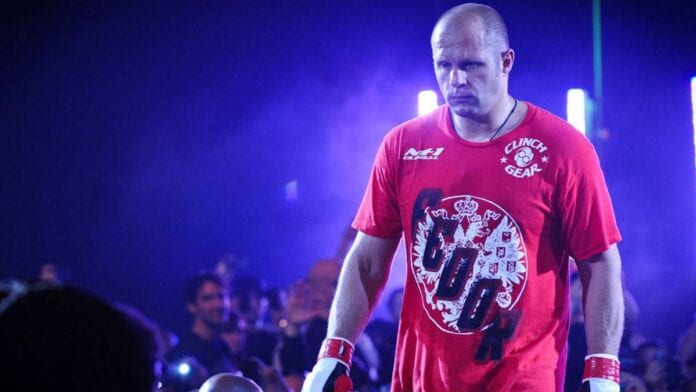 When shocking news broke yesterday (July 14, 2015) that mixed martial arts (MMA) and Pride legend Fedor "The Last Emperor " Emelianenko was returning to competitive MMA, questions began to arise as to just which promotion he would return to, and who he would fight.
There are many options for Emelianenko, and although many are saying Bellator is the obvious choice due to the Russian's relationship with Scott Coker, one would have to think that every promotion is trying to get their hands on "The Last Emperor", and that may include the Ultimate Fighting Championship (UFC).
The UFC is seen as the premier organization with the elite fighters, and there would definitely be some interesting fights for Emelianenko in the Octagon, specifically rematches, and one man "The Last Emperor" has previously fought is already calling for a rematch.
Former UFC champion and No. 4-ranked Andrei "The Pitbull" Arlovski has impressed many with his career resurgence, and could be on his way to a title shot, but it seems as if a rematch with Emelianenko is what he really wants. The two men met years back in an Affliction event, where the Russian scored a first-round knockout victory, and apparently Arlovski is looking for revenge:
"If Fedor is coming back, he should come back to the best MMA organization in the world and UFC is that," Arlovski posted on his website. "I have always sought out to right the wrong in my career and have been very successful so far. He is who I want to take on next!
"That's the fight everyone wants to see right now and I want to deliver what my fans want!!"
Do you think the man many consider to be the greatest fighter of all-time would make his return inside of the Octagon?